Leading Car Glass Service in the UK
Welcome to UK Car Glass, your premier destination for reputable and reliable car glass replacement services, meticulously customised to meet your vehicle's unique requirements.
When you require a new side window for your Volkswagen, our customer-focused approach and unwavering commitment to quality ensure that we deliver top-quality solutions that surpass your expectations.
Your Trusted Front Driver Side Window Replacement Experts
We recognise the significance of a clear and unimpaired side window in ensuring your safety on the road. Our certified technicians are specialists in front driver side window replacement for Volkswagen and their various models.
Whether our customers drive a compact car, a luxury vehicle, or an SUV, we possess the skills and expertise to provide a convenient side window service.
Comprehensive Car Glass Solutions
Our steadfast commitment to excellence extends well beyond simply replacing your side window. We take pride in offering a comprehensive range of car glass services meticulously tailored to cater to all unique side window requirements for your Volkswagen model.
Your satisfaction remains our utmost priority, and we guarantee your vehicle's safety and performance with our specialised solutions. Our cutting-edge equipment and premium materials deliver enduring results that meet and exceed industry standards.
Get in Touch with UK Car Glass Today
Our industry-leading auto glass company presents transparent pricing options, enabling you to accurately evaluate the Volkswagen front driver side window replacement cost for your specific model. Do not compromise your safety with damaged car glass.
Contact us today for dependable replacement services – we are your trusted car glass experts in the UK, dedicated to delivering excellence, safety, and peace of mind with each replacement.
Book your replacement with confidence
Nationwide network of technicians and suppliers
Competitive pricing
High-quality side window glass
Parts check and quality assurance
5-star rating
---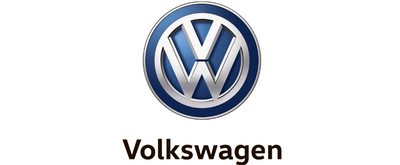 About Volkswagen
Volkswagen, a venerable Germany car company, boasts a long and rich history. Since its inception in 1937, Volkswagen has been manufacturing cars for over 80 years, evolving into one of the world's most well-known and respected car brands during that period.
Volkswagen in the UK
The first two Volkswagen Beetles were sold in 1952, followed by the incorporation of Volkswagen Motors Ltd in 1953 as the official UK importer for the brand.
Volkswagen Group UK is today the United Kingdom's largest importer of vehicles with over 1,800 employees, Headquarters in Blakelands.
The most popular models by VW are the Golf, Polo, Passat, Tiguan and the adorable and eco-friendly Up!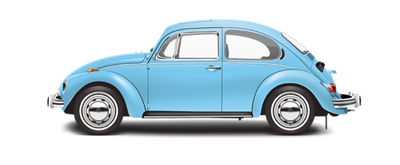 VW and the future
Volkswagen Group aims to become a globally leading provider of sustainable mobility with the realignment of one of the best car makers.
With 121 production plants worldwide and owning brands such as Audi, SEAT, Cupra, Lamborghini, Bently, Skoda, and Porsche, they are setting a standard in the industry.
The Beetle began the Volkswagen success story. With the popularity of the Golf, it quickly became the go-to car for a good-looking and solid vehicle that will provide you with an outstanding driving experience.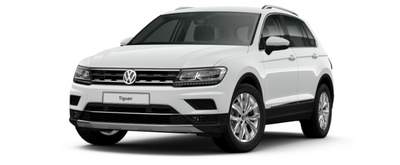 As the market changes and the Volkswagen electric vehicle lineup prepares to launch, the most popular VW models may differ entirely from what we see today.
Car glass prices incl. fitting (from)
Windscreen replacement £322.66
Door glass replacement £169,87
Rear heated window £211,52
The Volkswagen windscreen replacement cost is highly subject to the technology and features which interact with the windscreen.
For your convenience, you can book a Front Driver Side Window Replacement for your Volkswagen through our mobile and online services.
The Latest Safety Features From Volkswagen
The company has provided safe and reliable driving. It has a specific "Security & Service" system that includes Adaptive Cruise Control, Lane Keeping Assist, and Emergency Braking.
Many features use sensors and cameras placed in the vehicle's windscreen. Our technicians at UK Car Glass are specially trained in aligning and calibrating this equipment after a windscreen replacement.