Rear Passenger Side Window Replacement across the United Kingdom
Our Rear Passenger Side Window Replacement services are available across the UK.
We will come to you as soon as possible and ensure your Audi Q3 is as good as new in a jiffy!
The new glass will match the same technical and safety characteristics of the current one.
We're car glass experts and your Rear Passenger Side Window Replacement will be performed by a team of professional technicians.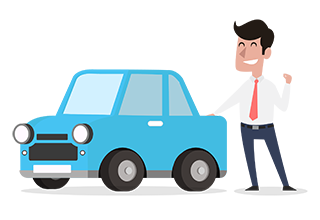 Book your Audi Q3 Rear Passenger Side Window Replacement with confidence
Nationwide mobile service
Instant Rear Passenger Side Window Replacement quote
Online booking
High quality glass
Parts check
24 hour support

Audi Q3
The Audi Q3 is a compact SUV that offers a unique blend of style, comfort, and performance, making it a luxurious and practical car model for families or businesses. It has a comfortable interior with plenty of room for passengers and cargo, and the exterior is stylish and classy.
The Q3 model is available in front-wheel and all-wheel drive configurations, and its turbocharged four-cylinder engine delivers plenty of power. Like its siblings in the Q-series, this Audi model also features an upscale interior, with standard leather upholstery and a panoramic sunroof.
The model also has various features that make it a safe and reliable vehicle, for instance, adaptive cruise control and a blind spot monitoring system. Its Air Quality System ensures the cabin is always free of pollutants.
When it comes to replacing the glass on your Audi Q3, there is no one better qualified than a UK car glass technician. With years of experience and a passion for excellence, our technician will ensure that your new glass is fitted perfectly and looks fantastic.