Mobile Volvo Rear Driver Side Window Replacement
We're there wherever you need a Volvo car glass replacement in the United Kingdom! It is not too much to ask for well-trained technicians and high-quality replacement service at a time and place that works for you.
With our nationwide mobile service and highly competitive rates on a new side window for your vehicle, we'll always ensure you get the best deal at the optimal time and place of your choosing! We're customer-approved and car-glass accredited.
After placing your order, we will process the online booking immediately and get the rear driver side window replacement booked for you on the desired date and location.
If you need a new side window, you want to make sure you find a service that is both fast and reliable. That's why you should consider a mobile rear driver side window replacement service. With this service, certified technicians will come to your location to replace your car glass.
That means you won't have to take your car to a garage, saving you time and hassle. In addition, our mobile service solution can often perform the replacement faster than a traditional shop, getting your Volvo back on the road in no time.
Why is it important?
Having a safe and functional vehicle is essential. Because of this, we will do everything we can to get you back on the road as soon as possible. We can guarantee that your Volvo will be handled with professional and loving care by our enthusiastic glass technicians. We will do that while providing the most exceptional customer service.
We look forward to showing you why we are the right choice for this replacement job! Your new side window glass will match the same technical and safety characteristics as the current one. To schedule an appointment, please fill out the form above.
Book your Volvo replacement with confidence
Nationwide mobile service coverage
Instant rear driver side window replacement quote
Online booking
High-quality side window glass
Parts check
24-hour support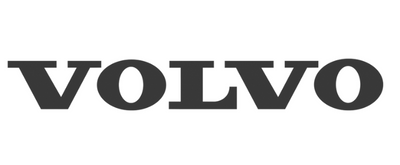 About Volvo
Volvo is a Swedish car company founded in 1927 and headquartered in Gothenburg. The Volvo brand is owned by a Chinese car manufacturing company Geely.
Volvo is best known for its line of safe and reliable vehicles. The company's mission is "To be the world's most respected and successful Luxury Car Company."
Over time, Volvo has won numerous awards for safety and reliability, and its vehicles are frequently ranked among the best in their class. The company offers a wide range of vehicles, including sedans, wagons, crossovers, and SUVs.
Volvo is also known for its innovative safety features, such as blind-spot detection and lane-keeping assist. In recent years, Volvo has expanded its lineup to include electrified vehicles, such as the XC90 T8 Hybrid SUV.
Volvo will continue to be a leading force in the automotive industry with its commitment to safety, quality, and innovation.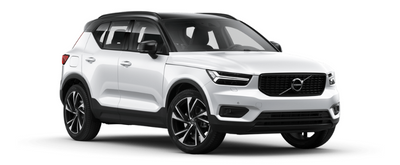 Car glass prices incl. fitting (from)
Windscreen price £312.00
Side window price £271.43
Rear window price £309.50
Windscreen replacement cost example:
Volvo V40 windscreen price
Replacing the glass like a windscreen in your Volvo can be a daunting task, but it's important to choose the right company to do the job.
There are a few things you should take into consideration when selecting a glass replacement company. First, make sure the company has experience working with Volvo cars.
Second, ask for referrals from friends or family who have had their Volvo glass replaced or take a look at Trustpilot to read other people's experiences.
Finally, make sure the company offers a warranty on their workmanship.
By following these simple tips, you can be sure you'll find a reputable and qualified car glass replacement company for your Volvo model.