Leading Car Glass Service in the UK
Welcome to UK Car Glass, your premier destination for reputable and reliable car glass replacement services, meticulously customised to meet your vehicle's unique requirements.
When you require a new side window for your Toyota, our customer-focused approach and unwavering commitment to quality ensure that we deliver top-quality solutions that surpass your expectations.
Your Trusted Rear Driver Side Window Replacement Experts
We recognise the significance of a clear and unimpaired side window in ensuring your safety on the road. Our certified technicians are specialists in rear driver side window replacement for Toyota and their various models.
Whether our customers drive a compact car, a luxury vehicle, or an SUV, we possess the skills and expertise to provide a convenient side window service.
Comprehensive Car Glass Solutions
Our steadfast commitment to excellence extends well beyond simply replacing your side window. We take pride in offering a comprehensive range of car glass services meticulously tailored to cater to all unique side window requirements for your Toyota model.
Your satisfaction remains our utmost priority, and we guarantee your vehicle's safety and performance with our specialised solutions. Our cutting-edge equipment and premium materials deliver enduring results that meet and exceed industry standards.
Get in Touch with UK Car Glass Today
Our industry-leading auto glass company presents transparent pricing options, enabling you to accurately evaluate the Toyota rear driver side window replacement cost for your specific model. Do not compromise your safety with damaged car glass.
Contact us today for dependable replacement services – we are your trusted car glass experts in the UK, dedicated to delivering excellence, safety, and peace of mind with each replacement.
Book your replacement with confidence
Nationwide network of technicians and suppliers
Competitive pricing
High-quality side window glass
Parts check and quality assurance
5-star rating
---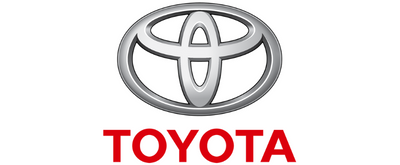 About Toyota
Toyota is a Japanese car company that was founded in 1937. Toyota cars are known for their reliability, fuel efficiency, and safety. The Toyota brand is also associated with quality and value. Toyota cars are produced in factories worldwide, and the company has a strong presence in developed and emerging markets.
In recent years, Toyota has been developing new technologies to reduce emissions and improve fuel economy. The company is also committed to social responsibility and aims to zero emissions from its vehicles by 2050.
Toyota is a major player in the global automotive market and one of the world's most recognisable brands.
What makes Toyota different:
Toyota & Safety
Toyota has another name for the ADAS feature, namely Toyota Safety Sense (TSS). This feature provides early warning to the driver when the car is in an unsafe or dangerous state.
Safety features include Pre-collision Warning, Adaptive Cruise Control, Lane Departure Alert with Steering Control, Rear Cross Traffic Alert, Blind Spot Monitor, and Pedal Misoperation Control.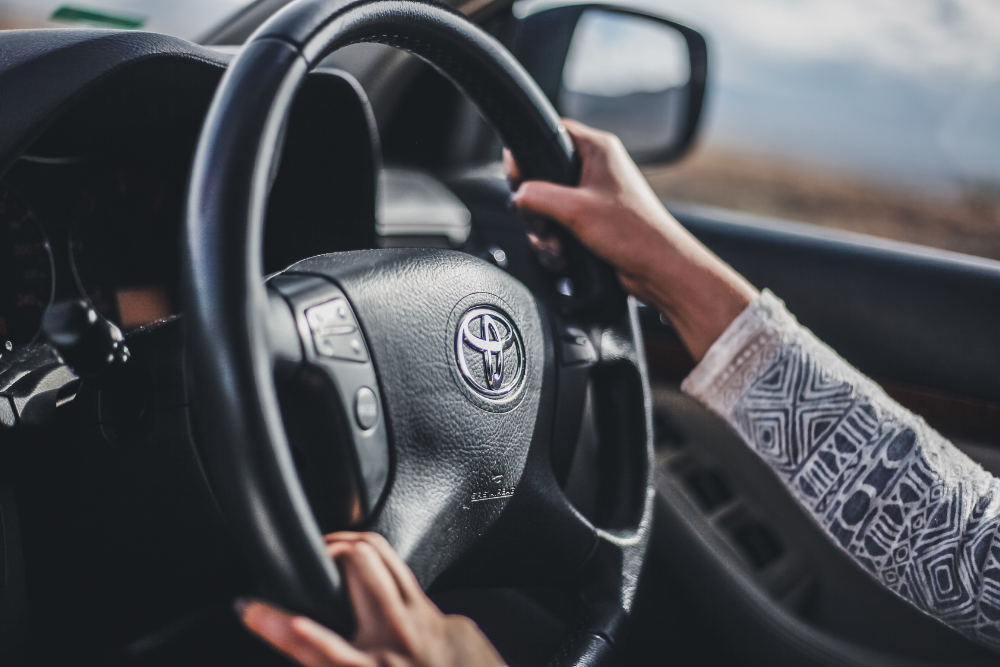 All-Wheel-Drive
Toyota offers all-wheel drive on most of its model lines, from the simple Dynamic Torque Control to the sophisticated Dynamic Torque Vectoring, not to mention the unique and efficient hybrid systems.
Sport edition
Toyota also has a sports label on its vehicles called GR Sport. GR is Gazoo Racing, which has been used more popularly since 2015, replacing TRD (Toyota Racing Development).
With the GR Sport line, Toyota wants to show its intention to attract buyers who like vehicles with a sporty look and fast racing performance.
How can we help?
Here at UK Car Glass, we offer instant online quotes and booking using our efficient mobile service, where you can replace your Toyota windscreen or side window glass at any mainland UK address.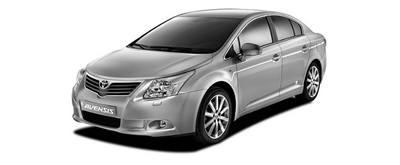 Car glass prices incl. fitting (from)
Windscreen price £327.42
Side window price £236.08
Rear window price £302.58
Windscreen replacement cost example:
Toyota Avensis windscreen price