Mobile Maserati Rear Driver Side Window Replacement
We're there wherever you need a Maserati car glass replacement in the United Kingdom! It is not too much to ask for well-trained technicians and high-quality replacement service at a time and place that works for you.
With our nationwide mobile service and highly competitive rates on a new side window for your vehicle, we'll always ensure you get the best deal at the optimal time and place of your choosing! We're customer-approved and car-glass accredited.
After placing your order, we will process the online booking immediately and get the rear driver side window replacement booked for you on the desired date and location.
If you need a new side window, you want to make sure you find a service that is both fast and reliable. That's why you should consider a mobile rear driver side window replacement service. With this service, certified technicians will come to your location to replace your car glass.
That means you won't have to take your car to a garage, saving you time and hassle. In addition, our mobile service solution can often perform the replacement faster than a traditional shop, getting your Maserati back on the road in no time.
Why is it important?
Having a safe and functional vehicle is essential. Because of this, we will do everything we can to get you back on the road as soon as possible. We can guarantee that your Maserati will be handled with professional and loving care by our enthusiastic glass technicians. We will do that while providing the most exceptional customer service.
We look forward to showing you why we are the right choice for this replacement job! Your new side window glass will match the same technical and safety characteristics as the current one. To schedule an appointment, please fill out the form above.
Book your Maserati replacement with confidence
Nationwide mobile service coverage
Instant rear driver side window replacement quote
Online booking
High-quality side window glass
Parts check
24-hour support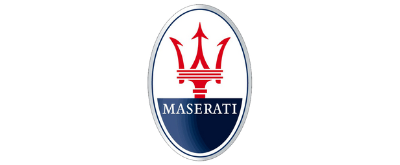 About Maserati
Officine Alfieri Maserati SA was founded in Bologna, Italy, in December 1914 by the brothers Alfieri, Ettore, and Ernesto Maserati. Maserati has long been known for producing some of the world's most luxurious and performance-oriented vehicles.
The Italian brand has a rich racing heritage, having competed in some of the most prestigious motorsports events, including the Indianapolis 500 and the Formula One World Championship.
With their elegant design and uncompromising performance, Maserati's cars are sure to turn heads on the streets of London. The brand's lineup includes sports cars like the GranTurismo. Maserati also offers the Ghibli, a sporty midsize sedan, and the Levante, a stylish SUV.
At UK Car Glass, we know that the quality of your car is important to you. That's why we only use the highest quality materials for our car glass. We can replace the glass on your Maserati quickly and efficiently, so you can get back on the road as soon as possible.
We understand that your time is valuable, and we'll work hard to get your car glass replaced as quickly as possible. Let us help you keep your Maserati looking its best.