Nationwide Aston martin V12 Vanquish Windscreen Replacement
We love working on car glass replacements for your Aston martin V12 Vanquish, with our team of professional technicians and easy to use booking service.
Our promise to you is that your Windscreen Replacement experience will be comfortable with our mobile car glass replacement service.
Your new Aston martin V12 Vanquish Windscreen Replacement will match the same technical and safety characteristics of the current one.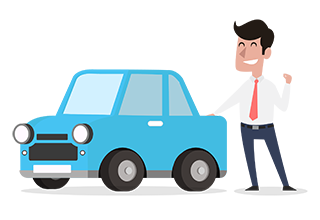 Book your Aston martin V12 Vanquish Windscreen Replacement with confidence
Nationwide mobile service
Instant Windscreen Replacement quote
Online booking
High quality glass
Parts check
24 hour support
The Aston Martin Vanquish is a grand tourer introduced by British luxury automobile manufacturer Aston Martin in 2001 as a successor to the Aston Martin Vantage (1993). The first-generation of the "V12 Vanquish," designed by Ian Callum and unveiled at the 2001 Geneva Motor Show, was produced from 2001 to 2007 as the flagship of the marque. The concept car, known as "Project Vantage" and the first Aston Martin design wholly styled by Callum, was built by the Ford Motor Company with craftsman Dilip Chhabria to display the company's vision for a future sports car to represent Aston Martin after the discontinuation of the Virage-based Vantage. The V12 Vanquish closely resembled the concept car, and featured carbon fibre and alloy construction, Aston Martin's most powerful V12 engine, and host of new technologies. A specially modified V12 Vanquish was driven by James Bond in the 2002 film Die Another Day. In 2004, a mildly updated version of the first-generation model named "V12 Vanquish S" was introduced featuring a more highly tuned engine and more track-oriented ride and handling. The V12 Vanquish was indirectly replaced by the DBS after 2007.