The process of going through a Nissan Juke windscreen replacement or even minor repairs can be an arduous one at the best of times. At its worst; it's a nightmarish minefield of time-wasting headaches and soul-draining activities. 
Where does one start? Where do you go? What are the pitfalls you need to circumvent? Why do bad things happen to good cars?
Keep reading to find the answers to all these questions and many more.
But firstly…
What is the Nissan Juke?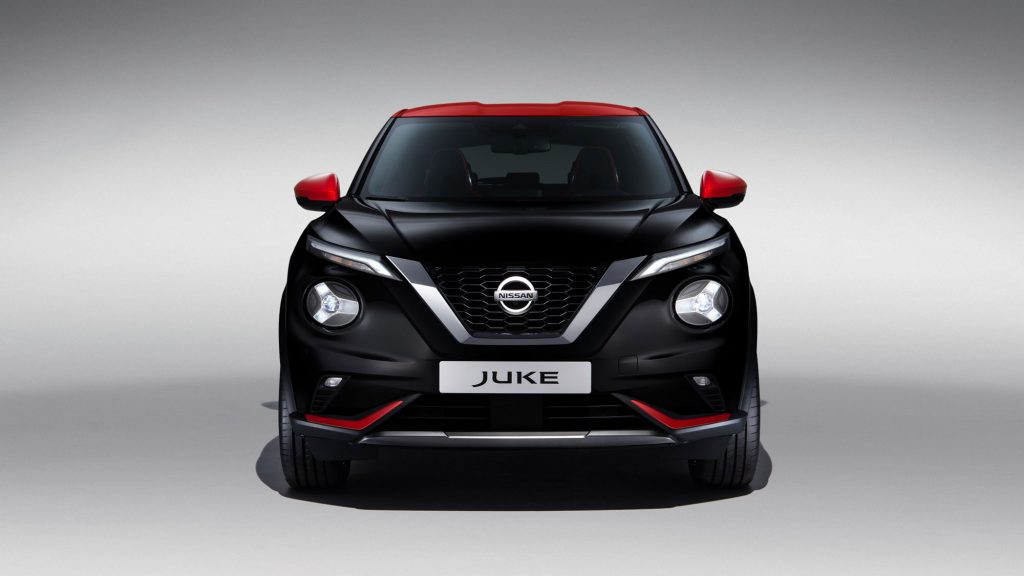 The Nissan Juke is well-known as a compact crossover that comes with many distinguishing features, such as an under-floor storage area and a centre console that has been designed to resemble something similar to those gas tanks you might find on motorcycles. The unique design and quirky personality, combined with its incredible agility and direction-changing abilities, make this vehicle an eye-catching must-have on any road across the globe.
What causes cracks on the Nissan Juke's windscreen?
The causes of cracks on a Nissan Juke windscreen are numerous and tragic. But most of them fall under the categories below:
Damage from road rubble
This is the most common reason a crack or dent might develop on your Nissan Juke's windscreen. When driving along a freshly paved road, you are very likely to encounter small projectiles such as stones or pebbles being thrown up towards your windscreen. The impact from these projectiles at certain angles and with the right amount of velocity can be strong enough to chip or crack your precious windscreen or other types of car glass. 
Extreme shifts in temperature 
If your windscreen alternates between freezing cold or boiling hot, the expansion and contractions will have a damaging effect. And it's not always something you can blame on the weather either. If you use scalding water to defrost your car, leave your car outside during a particularly sunny day or blast cold air from the conditioner inside your Nissan Juke… then well done; you've contributed towards stress cracks appearing on your windscreen.
The weather
In the UK, bad weather is a blight many of us have become accustomed to. So much that we barely register the effects that a hail storm or passing tree branch might have on our vehicle as we drive from point A to B.
But make no mistake; these annoying instances are insidiously working together to create cracks and dents all over your windscreen. As if a darkening cloud wasn't sinister enough, eh?
Low-level quality glass and badly done installations
When you have technicians come over who have a poor understanding of the design of a Nissan Juke, and who make use of non-OEM materials, you're bound to find your windscreen problems reoccurring and popping up like a bad penny.
Structural integrity is essential for the safety of your car in more ways than one. And when having your windscreen replaced or repaired, you have to make sure it is being done by a professional, or risk some pretty dire consequences.
Car accidents
The most severe of reasons. It's no surprise that the nightmare of every driver on the road is the possibility of hitting another car, or an animal crossing the street at the worst possible time. These accidents typically lead to requiring an entire windscreen replacement done, as the damage is usually too severe for a mere repair.
What can happen when I drive with cracks on the Windscreen of my Nissan Juke?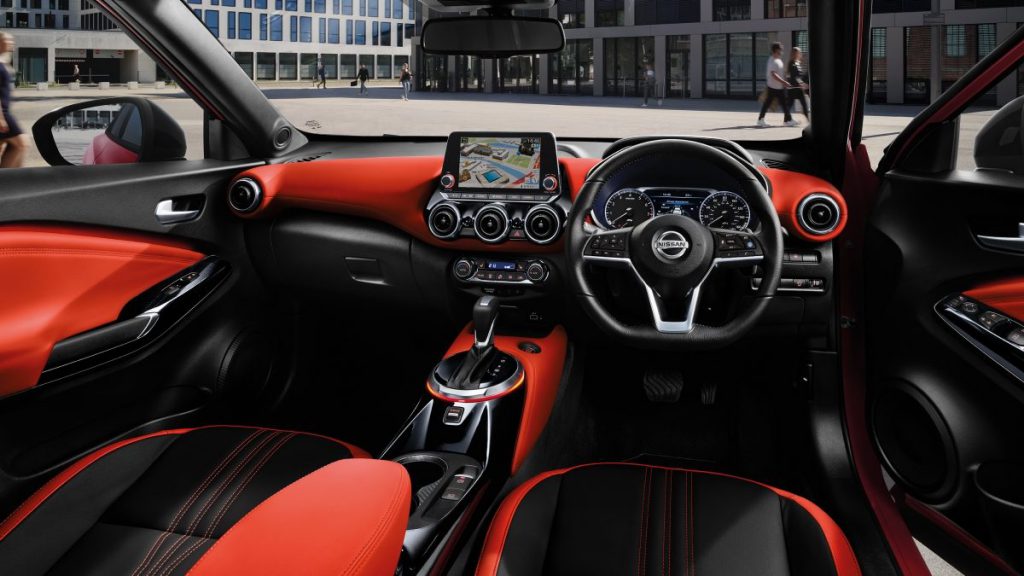 There are so many dangerous and easily avoidable consequences from driving with cracks or dents on your windscreen. Let's have a look at some of the minor and major consequences that could arise from driving your Nissan Juke with a cracked windscreen.
Your driving view could become obstructed
When cracks or dents appear on your windscreen, they can be minor inconveniences at first, but nothing you might consider deadly. However, they have the potential to devolve into a spreading network of cracks that could obscure your vision while driving. Which is less than ideal when you find yourself speeding past objects that you need to see to avoid. The windscreen is the main component in observing the outside world, and it must remain unobstructed at all times.
You could get in trouble with the law
Under the National Road Traffic Act, driving with cracks in your windscreen is considered an act of reckless driving, and a crime that could result in you gaining three penalty points on your licence, or even a hefty fine, depending on the extent of your Nissan Juke's compromised safety.
It only takes a short amount of your time to fix the problem, and it could save you a lifetime of regret from endangering the lives of people on the street or going into a long and arduous court case from an accident that could have easily been avoided.
Your Nissan Juke's structural integrity could be compromised
The windscreen, along with the other forms of car glass, all work together to keep your car's structural frame in place. In the event of an accident, collision or rollover, it might be the line between life and death. A strong windscreen will keep the shape in place, as well as protecting the occupants of the car from being flung out of the vehicle. 
If your windscreen is cracked at this time, you might find the glass shattering instead, which removes the structural protection and introduces sharp shards of glass to an already precarious situation. For your health, your passenger's lives, and the safety of your Nissan Juke, you should always drive with an adequately fixed windscreen at all times.
What can I do to prevent cracks or dents in the windscreen of my Nissan Juke?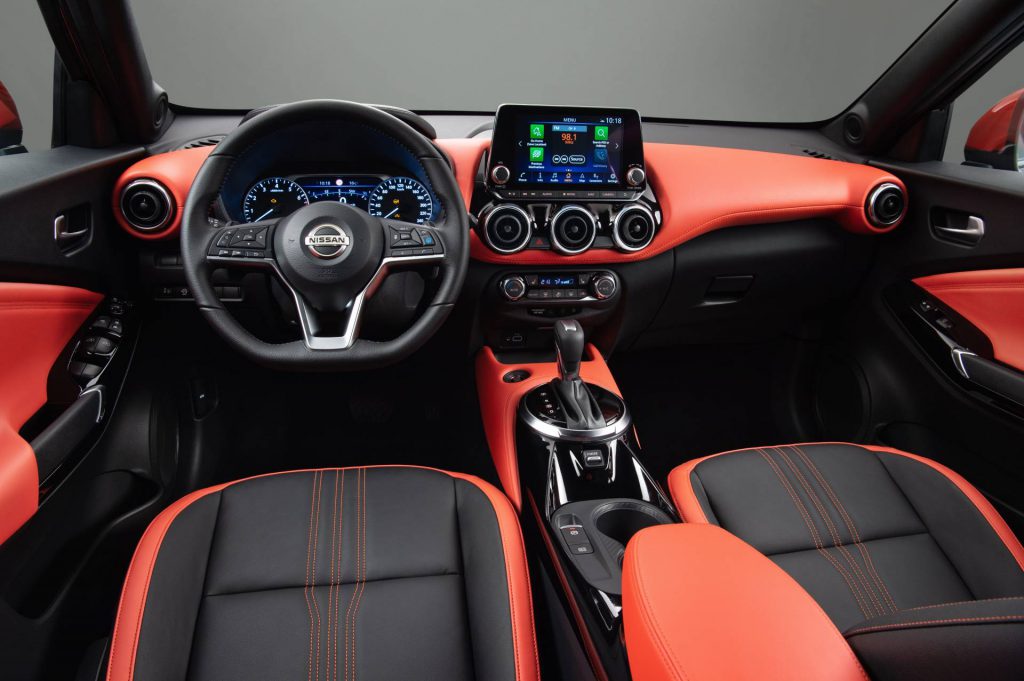 Now that we've gone over the causes and consequences of having a crack or dent in the windscreen of your Nissan Juke, let's see what we can do to prevent these nasty little occurrences.
Drive carefully on the road
It goes without saying, but the best way to avoid car accidents and road rubble from hitting your car is attentive driving and taking extensive safety precautions. Make sure that you always leave a decent amount of space between you and the vehicle in front of you, and never text or do anything while driving that might divert your much-needed attention from the road.
Find shelter for your car
Whether it's for a quick pop into the shops or an extended visit to work or home, your car will last much longer without any repair services if it has sufficient shelter from extreme temperatures and wind storms. This reduces the chance of stress fractures and blizzard debris hitting your windscreen or other parts made from car glass.
Have your windscreen checked continuously and replaced by professionals
When small cracks and dents appear, they can still be easily repaired, which is much cheaper than a full windscreen replacement. However, if left unattended, they can morph into more significant cracks which require more care and work. And if you go to a place with cheap rates but a lousy level of professionalism, the sub-par replacement will result in more problems for you further down the road (quite literally).
How much does it cost to get my Nissan Juke windscreen replaced?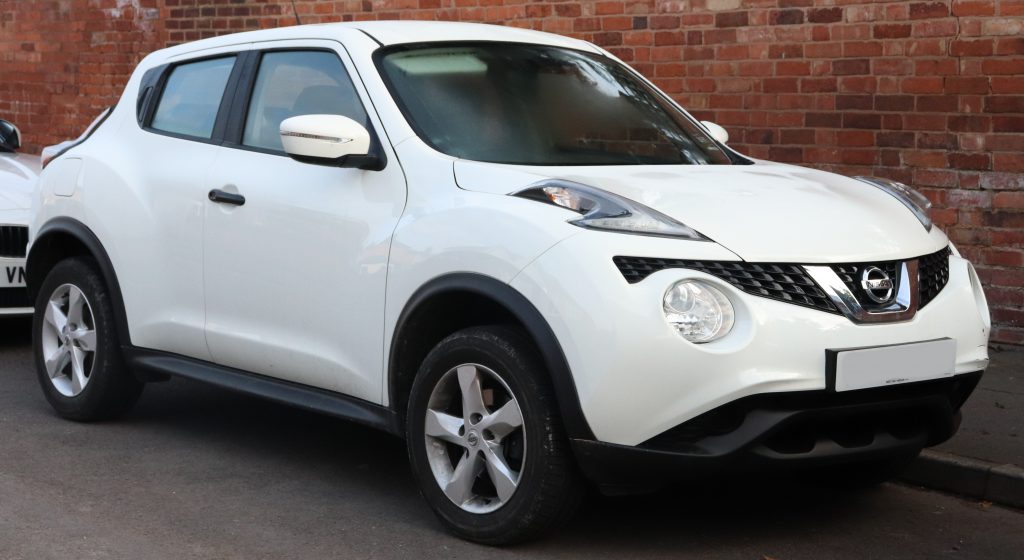 Numerous factors come into place when determining what the cost of your Nissan Juke windscreen replacement online quote will amount to in the end.
The year of your model and extent of the damage to the windscreen are the primary factors; however, the location of the cracks/dents also plays an essential part in the process.
On average, a Nissan Juke windscreen replacement would cost between £391.90 and £336.84 (so a median cost of £364.37).
The two features that determine the costs are:
This device is activated by rainfall making contact with the windscreen. At this point, your Nissan Juke will automatically adjust its windscreen wipers to move accordingly. This is to assist with any distractions or vision distortion caused by the responsible liquids.
The rain sensor is found attached to the car glass areas behind the windscreen and behind the rearview mirror.
An Acoustic Sound windscreen
Acoustic sound windscreens are windscreens that contain an extra layer of material between the glass layers (in this case vinyl) that has soundproofing properties. This provides a noise dampening attribute and results in a muted car interior, which is great for your comfort.
As these are extra features that both interact closely with the windscreen of your Nissan Juke, you can see that extra care and materials would be required when the technician comes to work on the replacement, and thus the additional costs that are required. It is always good to know whether your Nissan Juke has any of these features before calling a technician over.
Nissan Juke features and specs
The Nissan Juke Interior Features
Nissan Jukes come standard with a scope of internal accessories, but some of the Best Nissan Juke highlights include:
· Nissan Connect
· Parking Assist Systems
· Driver Warning Systems
The Nissan Juke Most High-Tech Safety Features
The current Nissan Juke 2020 has been upgraded to guard you and your passengers with even more advanced safety features. 
· Six Standard Airbags
· Traction Control System
· Vehicle Dynamic Control
· Electronic Brake-force Distribution (EBD)
· Anti-lock Braking System (ABS)
· Brake Assist (BA)
· Pedestrian Injury Reduction Features
· Active Head Restraints
The Nissan Juke's Dimensions
The Nissan Juke is a dependable crossover car. The 2020 Nissan Juke is a sleek city driver that can take you on the road less travelled with comfort.
· Length: 4.135mm
· Width: 1.765mm
· Height: 1.565mm
· The Wheelbase: 2.530mm
· Ground Clearance: 180mm
What does this cost cover for a Nissan Juke windscreen replacement?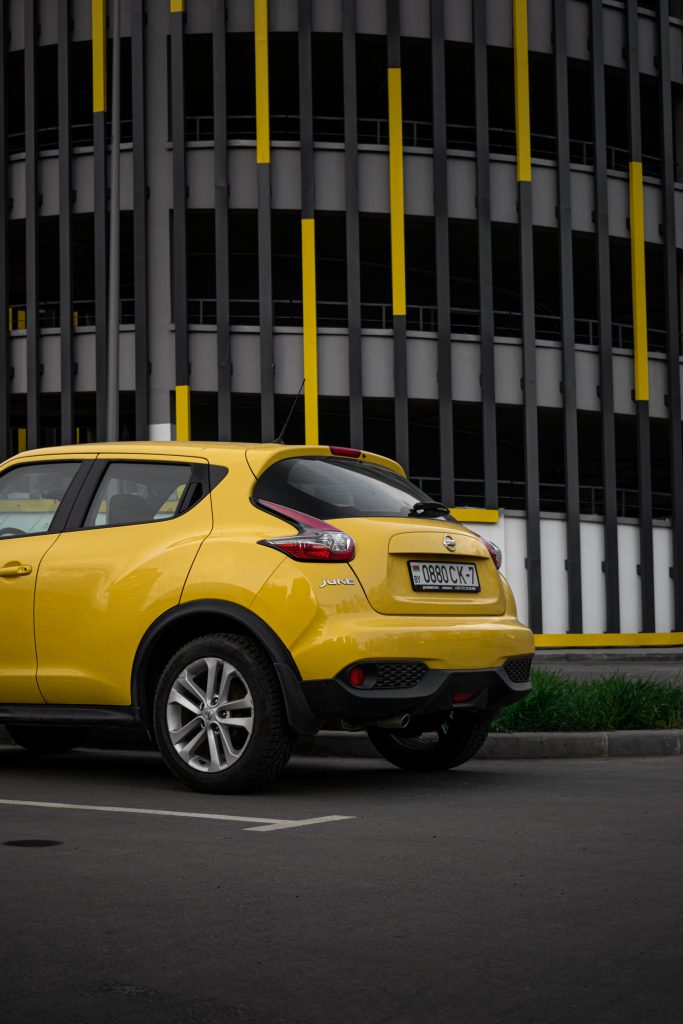 When you book for a windscreen replacement with us, the final quote will cover:
The use of our mobile service and nationwide coverage, designed with your comfort and ease in mind, at a time and location that suits you best. No more having to drive with a cracked or broken windscreen, saving you both time and risks.
Expertly trained technicians who have proper accreditations and access to the best tools and materials.
The best-quality glass that has been OEM-approved that has been designed in mind specifically for your Nissan Juke.
Clean-up and disposal of your old and broken windscreen. No clean-up or removal troubles for our clients!
Our technician will transfer over any important stickers or electronic parking devices to the new windscreen.
How does my car's insurance work for a windscreen replacement on my Nissan Juke?
Most leading car insurance companies will cover the extensive and often expensive fees that go into a windscreen replacement; however, many policies include deductible expenses between £100 to £300 per process. Always check with your plan whether these costs are covered.
Not all car insurance companies will cover these costs depending on the circumstances that led to the necessary repairs or replacements. To be safe, you should contact your insurance provider and explain the situation and have them clarify what is and isn't covered within your condition.
When you make a reservation using our online booking system, you'll have the option to select "Insurance Case" instead of entering the relevant car details. You'll just need to pick your insurer and book the time and date of your choosing. We will then assist you through the entire process of an insurance application to pay for the windscreen replacement of your Nissan Juke.
Is UK Car Glass reliable?
There are a lot of choices out there, so how do you pick one?
Why not sample some reviews from previous clients and see for yourself how our technical abilities and customer engagement hold up versus our other competitors.
We offer fair and competitive market prices along with professional and courteous technicians.

Wherever you need a car glass replacement in the United Kingdom, we're there! We believe that well-trained technicians and high-quality windscreen replacements for your Nissan Juke at a time and place that suits you best are not too much to ask for.