Getting a BMW 1 series windscreen replacement done is like planning a road trip for lions; You don't know what you're doing, more questions keep popping up with no-one giving you a straightforward answer, and you're worried you're going to make a deadly mistake.
Luckily, you stumbled across this article. I'm going to help answer any and all questions you will have, and together we'll sort out this problem, sans any scratches.
What makes the BMW 1 Series so popular?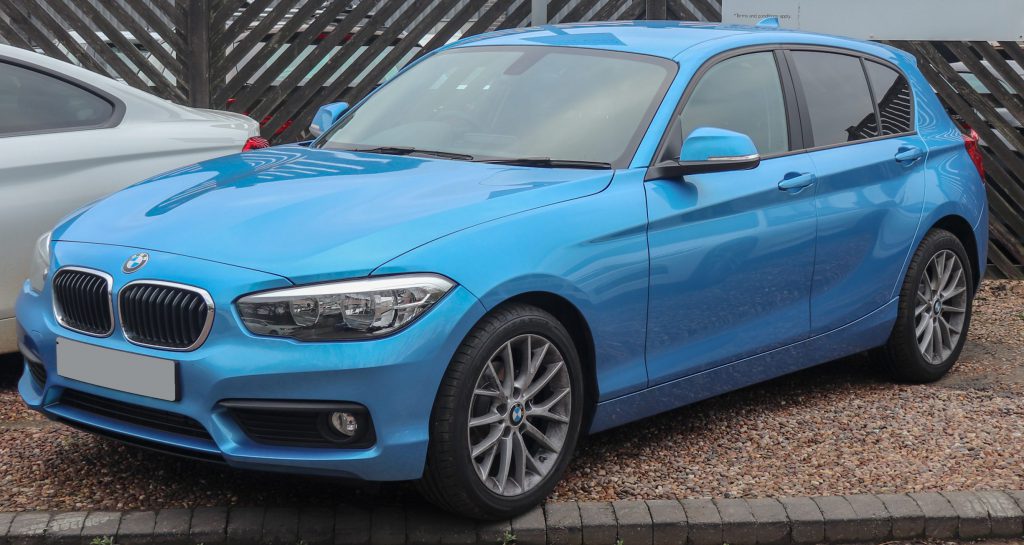 You don't rank among the top 10 most popular cars in the UK without perfecting the formula for what makes a vehicle great.
Since its release in 2004, we have bee blessed with its four different styles of body; hatchback, three-door hatchback, convertible and the coupe. Regardless of which particular one tickles your fancy, they all hold tight the same principle; beauty working with efficiency.
With its distinctive wedge-shape and elongated lines, it's an eye-catching vision with an abundance of interior space and swimming in sensations of luxury. Combine that with its high-performance design engine and features, and you have quite the road-side catch.
Why do cracks appear on the windscreen of my BMW 1 series?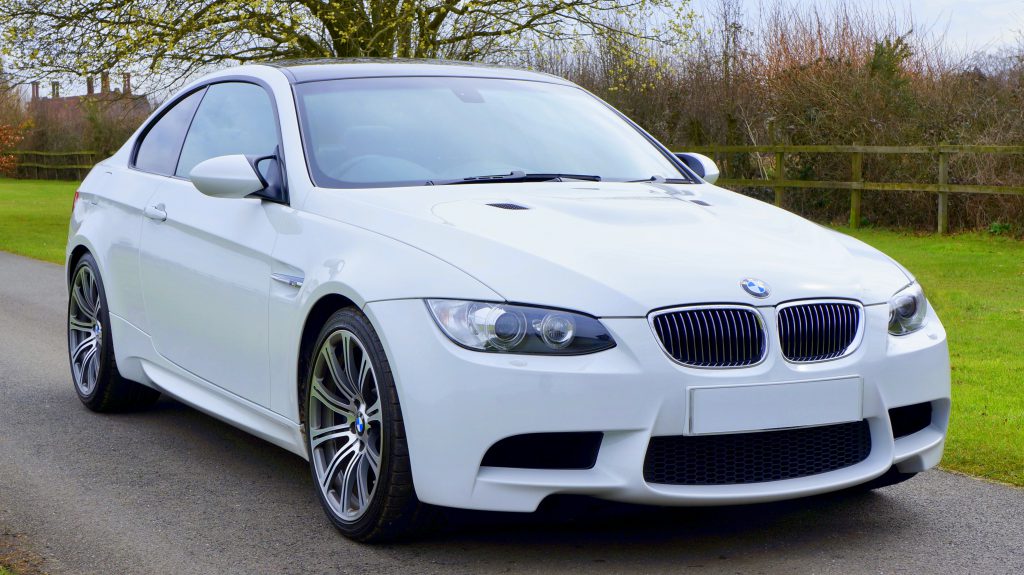 It's a tale as old as time.
Well, the time of glass creation anyway.
The causes of cracks on the windscreen of a BMW 1 Series are many and all of them tragic. They typically fall under the categories below:
Road debris
The most typical reason a crack or dent might emerge on your BMW 1 Series' windscreen. When riding along a freshly covered road, you can be expected to encounter small projectiles such as stones or pebbles. The force from these missiles being flung up at certain angles and with the right speed can be effective enough to chip or crack your windscreen or other sections of car glass.
Extreme temperature shifts
If you expose your windscreen to freezing and boiling temperatures, the resulting expansion and contraction whiplash will have a damaging influence.
And it's not something you can always blame on the climate alone. If you use scalding water to remove frost or ice from your windscreen, leave your car outdoors during a hot sunny day while blasting cold air inside your BMW 1 Series…
…then well done, because you've contributed towards stress fractures developing on your windscreen.
The weather
For us here in the UK, unfavourable weather is an affliction many of us have grown to burden with grace. So much so, that we scarcely notice the consequences that a hail storm or flying tree branch might have on our vehicle as we drive.
But don't be fooled; these annoying instances insidiously work together to generate cracks and dents all over your windscreen. Like it's some sick game.
Inferior glass and poorly-done installations
When you have professionals come over who have limited knowledge of the BMW 1 Series design, and who make use of non-OEM materials, you'll typically find your windscreen difficulties reoccurring repeatedly.
The integrity of your car's structure is reliant on your car's glass in more ways than one. And when your windscreen needs replacing or repairing, you have to make sure it's handled by a professional, or you risk some pretty frightful moments ahead in your driving future.
Collisions
The cruellest of reasons your car glass needs fixing. It's no surprise that every driver's worst ordeal on the road is the chance of knocking into another automobile, or a critter crossing the street at the most harmful time. These collisions typically lead to you needing an entire windscreen replacement done, as the destruction is usually too severe for a simple repair.
What happens when you drive with a cracked windscreen?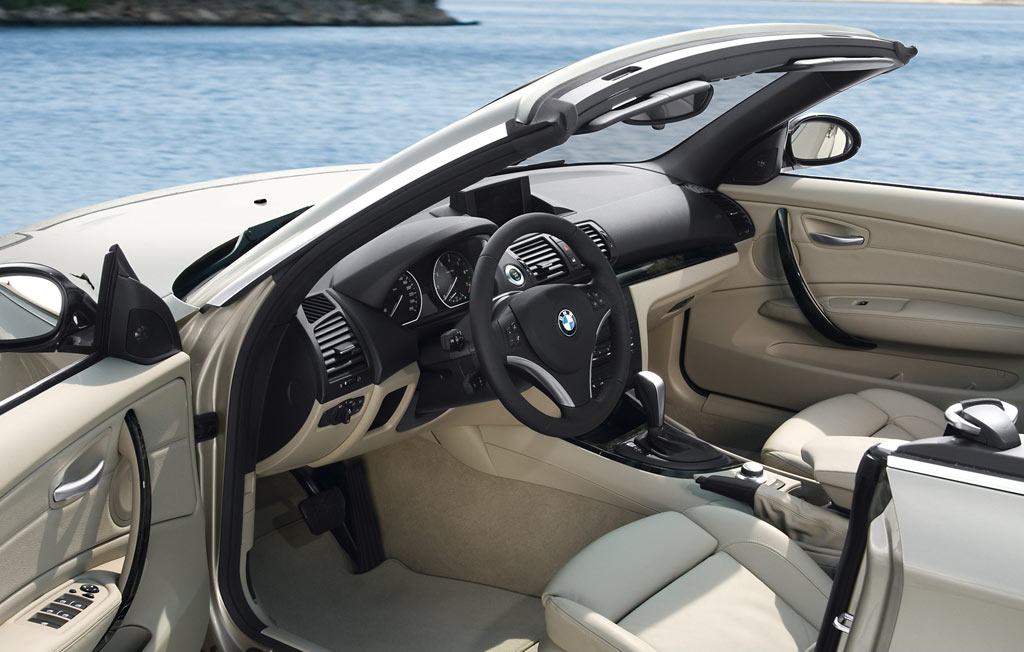 Short answer? Nothing good, nothing good at all.
The long is broken up into sections below to help you firmly grasp the consequences that await those who dare to drive with compromised windscreens.
Obstructed view while driving
When cracks or dents develop on your windscreen, they can be trivial troubles at first, but nothing you would recognise as harmful. However, they possess the potential to sprout into an extensive network of cracks that could ruin your vision and your day while driving, which is problematic when you're speeding past things that you need to see to dodge. The windscreen is the principal element in observing the outside world, and it must remain clean and clear at all times.
Trouble with the law
The National Road Traffic Act states that driving with cracks in your windscreen is deemed a reckless driving deed. Such a crime could result in you gaining three penalty points on your licence, and a hefty fine, depending on the scope of your BMW 1 Series' car glass damage.
It really only demands a tiny quantity of your time to correct the problem, and it could spare you a lifetime of grief from endangering the lives of people on the street or advancing into a long-drawn and strenuous court case.
Your BMW 1 Series' structure could be compromised
The windscreen, and other sections of car glass, all work together to keep your vehicles' structural frame in place. During an accident or collision that leads to a rollover, it might be the fine line between survival and mortality.
A strong windscreen will keep the BMW 1 Series' frame in place and protect the car's inhabitants from being tossed out of the vehicle.
If your windscreen has too many cracks at this time, you'll instead find the glass shattering, which eliminates this protection and introduces sharp shards of glass to what was already a difficult situation to be in.
Best ways to prevent car glass from cracking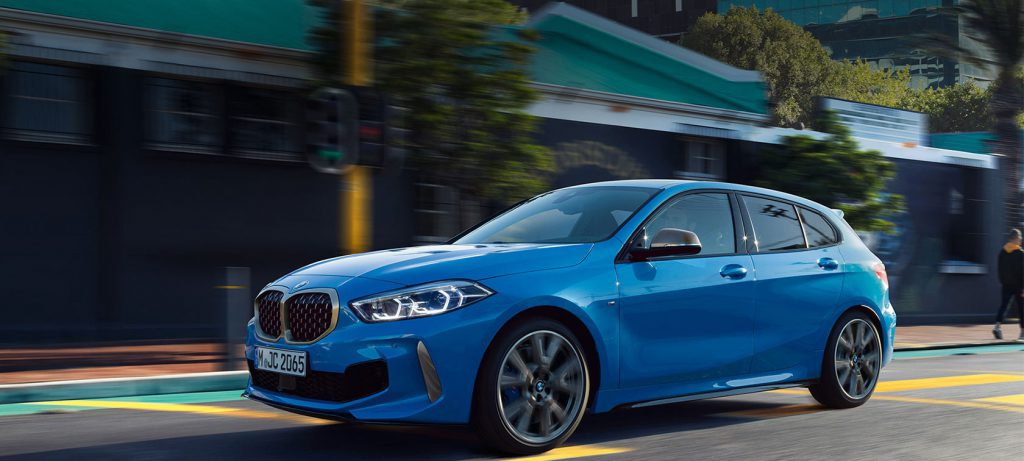 Cracks ad dents appearing from wear-and-tear is natural and something we can't avoid forever. But there are safeguards we can put in place to delay the inevitable and buy ourself some significant time before we have to make the dreaded call for repairing or replacing our BMW 1 Series' car glass.
Drive carefully
The most reliable way to bypass potential car accidents and also any road rubble from cracking against your car is attentive driving and conducting thorough safety measures. Ensure that you continually leave a proper standard of space between you and the transportation vehicle in front of you, and never-freaking-ever text or while driving.
Find proper shelter
Regardless whether it's for a quick visit to the store or a stopover to work or parking at home; your car will last considerably longer if it possesses satisfactory refuge from fluctuating temperatures and bashing wind storms. This diminishes the prospect of stress fractures and blizzard debris scraping your windscreen or other parts made of car glass.
Only have your windscreen replaced by professionals
When small cracks appear, they can be readily repaired, which is much more affordable than a full-blown windscreen replacement. However, if left neglected, they can morph into more notable cracks which require more care and work (and payment).
Suppose you proceed to an establishment with cheap rates and lousy professionalism levels. In that case, the sub-par glass procedures will result in more problems for you further down the road.
How much does a BMW 1 series windscreen cost to replace?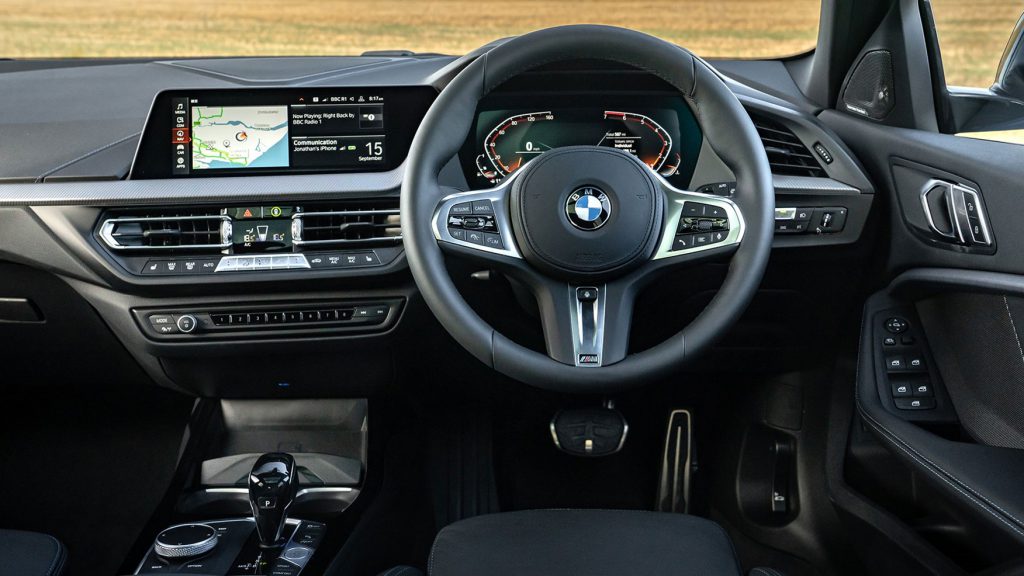 There is no precise quote for replacing the glass of a BMW 1 Series. Many factors will need to be considered, such as the model's age, the location and nature of the damage, and any features that interact directly with said windscreen.
On average, a BMW 1 Series windscreen replacement for a 2013 model with no windscreen features would cost £431.88. And a 2020 model with all the latest features and exciting ADAS could come to £620.59.
Quite the price difference hey?
What features does the windscreen of a BMW 1 series have?
There are features that your BMW 1 Series could possess that would affect the cost of a front windscreen replacement quite dramatically. This reason is that when you need the windscreen replaced, it isn't as simple as just replacing the glass anymore.
Now you need to have a properly trained glass technician who knows how a BMW's structure works regarding its windscreen to either replace the equipment in question or work around it without damaging the car's features in the process.
These features are:
Green Tint or Grey sun strip
You might notice a green tint to your BMW 1 Series car glass if it's an older model, or a grey sun strip near the top if it's newer than most. This is designed in mind to protect your eyes from sun exposure. This is predominantly for sunrise and sunset when the sun's angle is at its most distracting level.
Camera in your windscreen
This useful little device records information while driving and helps you become more aware of the outside world and react better and faster to possible danger. It's also handy for parking without scraping your baby, and to provide footage in court cases proving the car accident wasn't your fault.
Rain Sensor
A rain sensor can be found in the car glass behind your windscreen and around the rearview mirror of your BMW 1 Series. It uses light sensor technology to determine moisture or rainfall levels that are coming into contact with your windscreen and will send a message to your windscreen wipers to adjust themselves automatically.
Another fighter in the war against driver's distractions!
Windscreen with Noise reduction
Look for the words "Acoustic" or "SoundScreen" or an image of an ear in one of the four windscreen corners. If it's there, you got yourself some acoustic glass.
This glass has been created with an extra layer of vinyl to provide sound-proofing qualities to your windscreen, thus gifting you and the other passengers some sweet relief from the droning sounds of the outside world. A sanctuary of peace is yours to experience (unless you have children on the inside).
Heads-up display
Head-up displays beam a floating picture of some information you'd find beneficial when driving. It's projected directly ahead of the windscreen.
Most head-up displays will exhibit everything from speed and cruise command settings to helpful directions and suggested speed limits.
An interesting fact about the BMW 1 Series!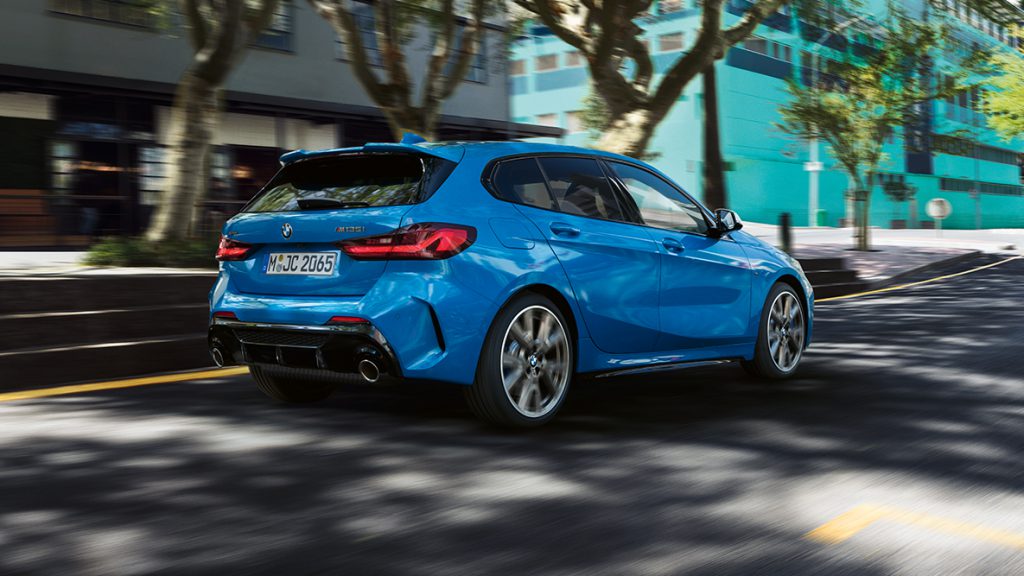 It's going electrical! The BMW 1 Series will be made into a hybrid production with a total of 220 horsepower and over 280 pound-feet of torque. That's some powerful results from a car that you'll be able to plug in pretty soon! You can expect more than 30 miles from it, within its all-electric form.
There are many choices within the UK on where to go and whom to trust regarding car glass repairs and windscreen replacements. And you don't want to head to the wrong place in case you find that shoddy workmanship and cheap materials find you in need of those same services, but worse than before.
Here are the main reasons you should be able to rest a bit easier knowing that your BMW 1 Series are in capable and trustworthy hands.
We are on the go and provide nation-wide coverage for your BMW 1 Series
As long as we can get there by land or bridge, we can offer you our premium services anywhere within the UK.
No longer will you have to operate your car with a damaged windscreen as you drive to the nearest car glass repair centre. This act will save you time and lessen your chances of peril on the road.
An easy-to-use website and booking system
We designed our website to secure you a hassle-free and comfortable experience, regardless of your technological proficiency. Book today at a time and date that falls perfectly within your schedule, and we'll send over one of our accredited and expert technicians at your best convenience!
We have raving reviews
Check out our previous clients who have made use of our services, and had only amazing things to say in our reviews regarding customer engagement, punctual timing, and only the most satisfactory services.