Repairing and replacing the windscreen and other sections of car glass that all make up your Tesla Model 3 may at first seem like a bothersome and cluster-headache-inducing task.
But once you learn all the causes of how these cracks appeared, how you can prevent them, and where to go to ensure your car is suitably taken care of, the problem gains more straightforward and bearable solutions.
Keep reading on to find the solutions to all your burning Tesla Model 3 windscreen problems in this in-depth feature.
Why do people like the Tesla Model 3?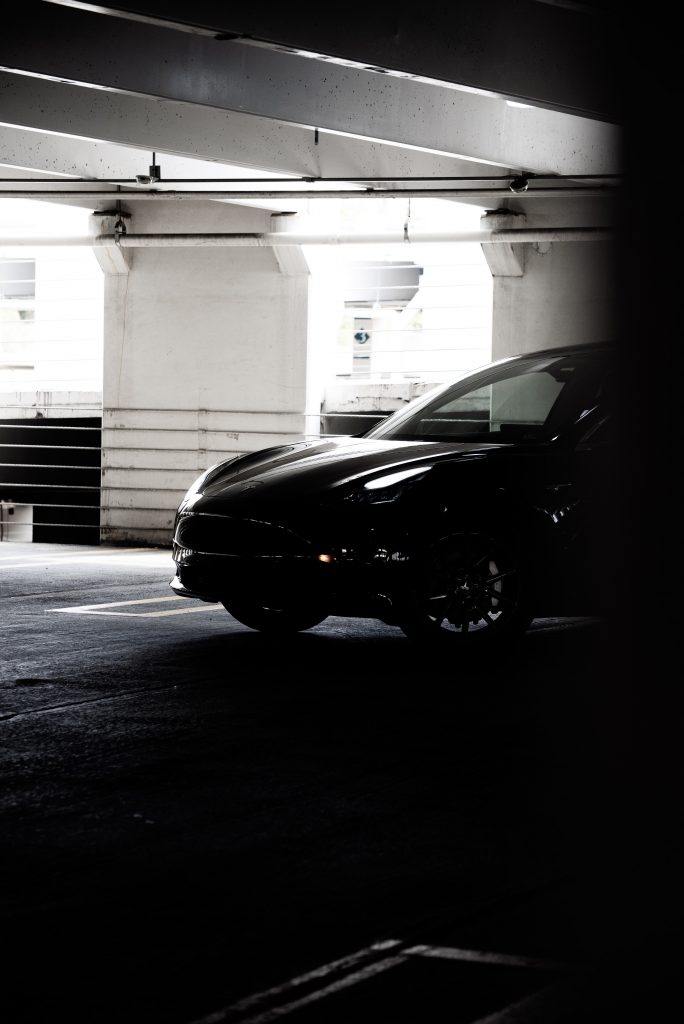 Among the more cost-effective options in the electric vehicle marketplace, the 2021 Tesla Model 3 is undoubtedly the one with the most name verification.
It borrows some styling tips from the same company's Model S sedan and Model X SUV but goes its way with a novel interior design and an all-glass roof to increase its viewing range.
Its acceleration is quick, and the Model 3's frame is playful, especially the Performance model's, which allows for a sportier suspension and a track driving mode. But EV buyers are more occupied with driving range than speed or control-handling, and the Model 3 delivers exceptionally well here.
Safety is an essential part of the latest Model 3 design and a significant factor in its entire design. The metal structure is a mixture of aluminium and steel to ensure maximum strength in every field. Model 3 resisted four times its mass in a roof-crush test, even with an all-glass roof: that's the same mass as two adult African Elephants.
Why do cracks and dents appear on my Tesla Model 3 windscreen?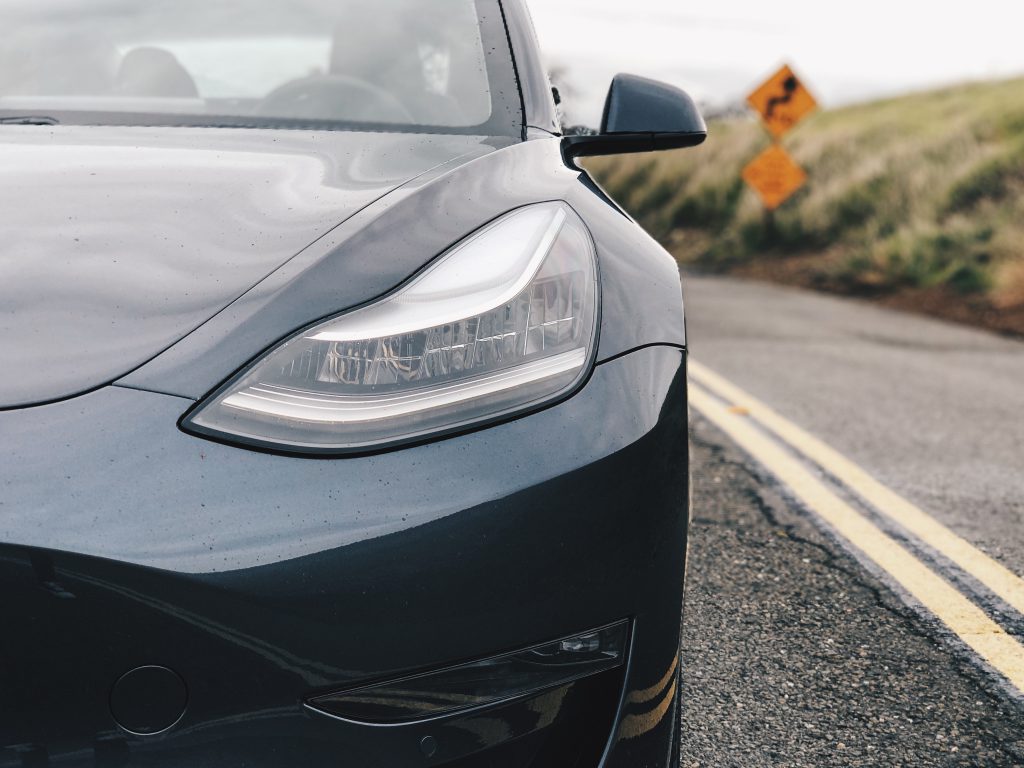 Several circumstances will contribute towards cracks and dents beginning to appear on your Tesla Model 3's windscreen. A few will end with only trivial blemishes that we can quickly repair, while others could result in a rather extensive network of cracks.
Let's go over the various types and sources that chips and dents could come from.
Force damage type
Usually, the most fundamental reason you'll run to predicaments that concern your windscreen would be from a myriad of impact or force causes. These would be small rocks, pebbles or roadside debris that can be tossed with just the right degree of force towards your windscreen to crack one of the three or more layers. These are usually meagre cracks and don't require critical attention but should definitely not be left ignored for too long.
Fluctuating temperatures
Expansions and contractions induced by changes in the different temperatures your Tesla Model 3 is exposed to on a daily basis can have a gradual wear and tear effect on your precious vehicle. You should also note that rapid changes might cause enough intense stress in a short amount of time that your windscreen could shatter almost instantly.
A very common example might be pouring boiling water on your windscreen to unpack any frost or ice that might have developed from the chilly night before.
This method is a terrible idea; do not do this.
Weather storms and detritus types
Force type damage and fluctuating temperatures can come from the same source often. In this case, it's the extremes that the UK weather can often inflict on its beloved inhabitants. Sizzling-hot sunlight and icy-cold winds will play havoc with your car glass temperature. And those branches flung about by powerful winds, and falling hailstorm rocks will work together in unison to cause massive amounts of mischief along with the most damage possible.
It's damn evil at times, I tell you.
Collisions or car accidents types
The All-Father of "disastrous things that can happen to your Tesla Model 3."
Car accidents are the waking nightmare of every driver's existence and the deeply entrenched fear that keeps us up all night. Preoccupied drivers on their phones, children and pets dashing across the road at untimely moments, and a wide variety of factors outside our control can result in what we beg might only be a minor fender-bender. But usually could also be a complete write-off of an accident, with every valuable piece of glass shattered and in need of replacing.
Badly-done car glass replacements types
I know how the charming song of a "great deal" can be intoxicating when the purse strings are tight; I really do.
But by utilising the services of an inferior car repair facility, who employ professionals that have no knowledge or proper education on the various car parts and how they cooperate with your Tesla Model 3's car's glass, and who use less than stellar tools and low-quality workmanship, you run the risk of finding yourself in the same position you were in before you reached out to them for their assistance.
What can happen if I keep driving around with cracks and dents on the windscreen of my Tesla Model 3?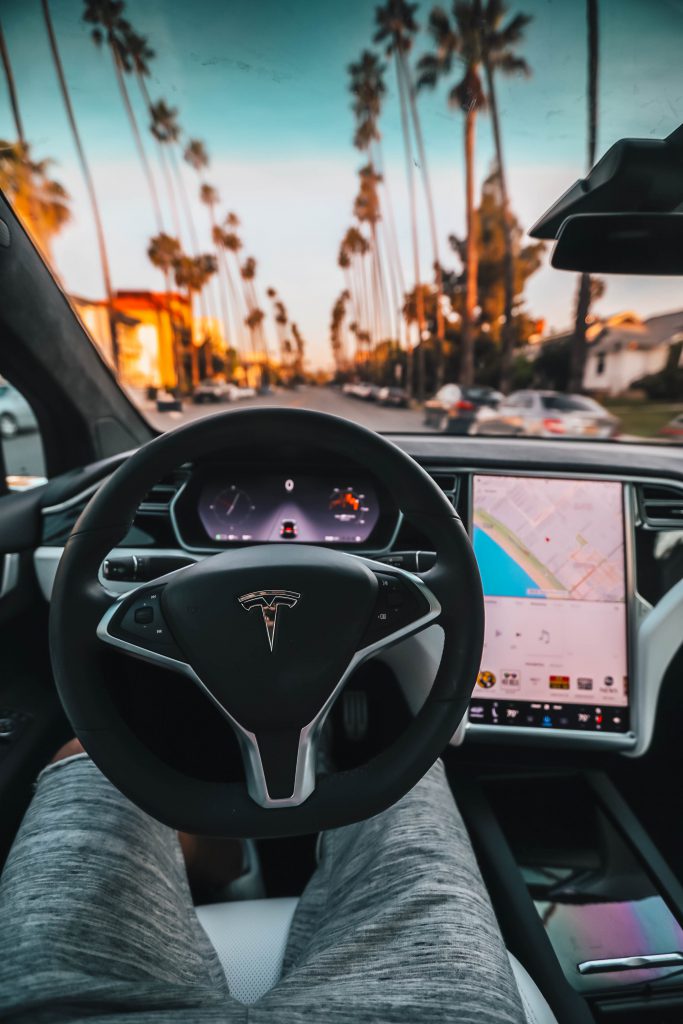 Short response? Nothing good, and nothing beneficial at all, really.
The long answer is broken up into the helpful sections below to support you in firmly grasping the outcomes that await those who dare to drive with endangered windscreens.
You can get an obstructed view while driving your Tesla Model 3
When chips or cracks first develop on your windscreen, they can be trivial troubles at first, but honestly, nothing you would perceive as harmful.
However, these small timebombs possess the potential to burgeon into a comprehensive system of cracks that could wreck your vision and your day (and your car). This is problematic when you're speeding past items that you need to see clearly in order to dodge effectively.
The windscreen is the principal portion of your car regarding observing the external world, and it must continue to remain clean and clear at all times.
Trouble with the law
The National Road Traffic Act declares that operating your vehicle with cracks in your windscreen is deemed a reckless driving deed. This type of crime could result in you obtaining three penalty points on your licence and a hefty fine, all depending on the extent of your Tesla Model 3's car glass damage.
It only requires a tiny quantity of your time to fix the problem, and it could save you a lifetime of grief from risking the lives of people on the street and in your car, or advancing into a long-drawn and strenuous court case because of your actions.
Cracks could jeopardise your Tesla Model 3's structure
The windscreen and other car glass parts all work collectively to keep your vehicles' structural frame in place. During a collision or crash that lead to a rollover, it could be the fine line between survival and mortality.
A strong windscreen will manage to keep the Tesla Model 3's frame in place and block the car's inhabitants from being tossed out of the vehicle during this event.
Suppose your windscreen has too many cracks when this happens, though. In that case, you'll instead find the glass shattering, which reduces this protection and includes sharp shards of glass to what was already a tricky situation to be in.
What can I do to prevent chips and cracks from appearing on my Tesla Model 3's windscreen?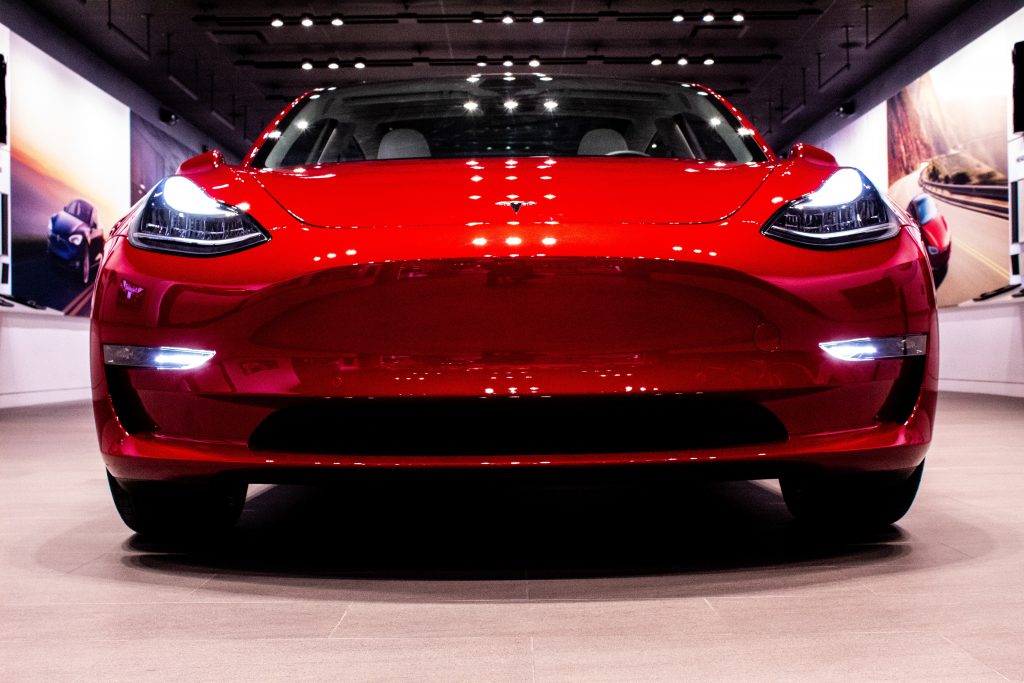 Averting cracks and dents is simpler and cheaper than replacing them entirely, right?
Keep your Tesla Model 3 covered and protected at all times
Continual exposure to the elements will mean your Tesla is in jeopardy of being hit by random projectiles, which range from small stones to wind-thrown branches and child-kicked or thrown balls.
Ensure you use underground parking as much as is feasible to prevent any stress fractures taking place over time and limit gradual weathering and overall wear-and-tear.
Clean your windscreen
A filthy windscreen is a troubled piece of car glass. And troubled ones tend to disintegrate and shatter faster just to peeve you off – and also because of any tainting conducted on by water and dirt mixing in with existing cracks and making erosional decay go into overdrive mode.
Drive very carefully on the road
Driving while texting or travelling as close as humanly possible to the rear of the vehicle in front of you is a recipe for disaster. Make sure to always be paying attention while handling your car.
A small child or unaware pet can either be a scary near-accident that you can laugh about later or a moment in time that will plague you for the rest of your life.
So be careful.
Examine your windscreen.
Small portions of damage will be invisible to a quick glance. Regular inspections will allow you to resolve future problems in the beginning by getting a repair done early instead of requiring an entire replacement.
This quick choice on your part can save you many difficulties and £££ in the near future.
Where can I go for Tesla Model 3 windscreen replacement?
There's a solid neighbourhood car glass technician business with locations all over the UK and offers only the choicest services, certified professionals and highest-quality supplies.
It's us. It's UK Car Glass.
But why us especially?
We travel anywhere to provide nation-wide coverage
Be it land or sea, or simply accessible by a bridge within the UK, we are there! And we will be prepared to assist you in any region or circumstance where your Tesla Model 3 needs repairing or replacing its car glass or windscreen.
User-friendly website and straightforward booking system
We have improved and amended our website and booking system to assure you have a hassle-free time scheduling a time and date that operates best for your calendar. No longer will you have to pause your life for weeks or even months for a car glass professional to come to visit.
Your time is important, and we recognise that.
5-star reviews from all our previous clients
Don't just take our word for it; trust in others who have utilised our services before for their glass repairs and replacements. You'll see that we always guarantee that each of our clients is treated with respect, punctually, and within the most polite and efficient manner possible. And your car? It's never been in better hands!
Interesting Fact about the Tesla Model 3!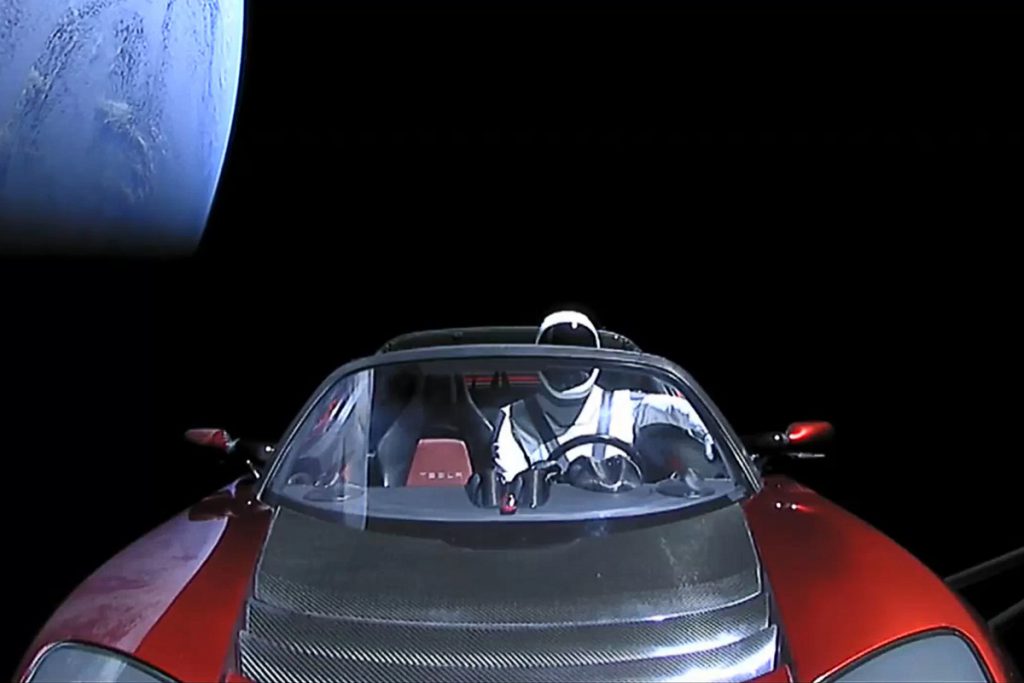 As we leave you off with your newfound knowledge about all things Tesla-windscreen-related, check out these pretty astonishing facts about this exciting car!
Its patents are all open source!
According to this Tesla Blog Post written in 2014 by Elon Musk, Tesla patents are all open source. They are free to be utilised by any other car manufacturers however they want. Elon Musk believes that implementing this philosophy will establish the Tesla brand rather than diminish its technological progress. Their mission statement states it all: "Tesla's mission is to expedite the world's transition to sustainable power."
This car has been in space!
Mr Musk sent a Tesla car into space! In February of 2018, Musk propelled a cherry-red Tesla roadster into orbit, with a "dummy" pilot, aka Starman, inside the driver's seat. What you may not know is that SpaceX was founded all the way back in 2002. It achieved a significant feat in 2010 when they were "the only private organisation capable of returning a spacecraft from low Earth Orbit." When Elon was asked about thrusting a Tesla into space, he said: "Well, I think it looks so ludicrous and impossible, and you can tell it's real because it looks so fake."
You don't just order a Tesla, you custom order it!
One can't just stroll into a car dealership and purchase a Tesla. This fact is a common Tesla law. For one to buy a Tesla, you have to preorder it. You start with the Design Studio and build a Tesla that fits your exact wants/needs, and they custom create each one at their facility in California.
Once your Tesla is made, it's shipped to the most proximate service centre for your pickup. The significant part is if the nearest service centre is 160+ miles away, they can ship your vehicle directly to your home or business instead. To complete the process, you'll have to close a contract and make a $2,500 down payment.