Looking for a professional Nissan Qashqai windscreen replacement with the best possible options?
Well, your search is over!
In this article, we will go over the various aspects of having your windscreen repaired or replaced, the costs factors, the prior requirements, and hopefully answer any questions you might have.
Let's get right to it.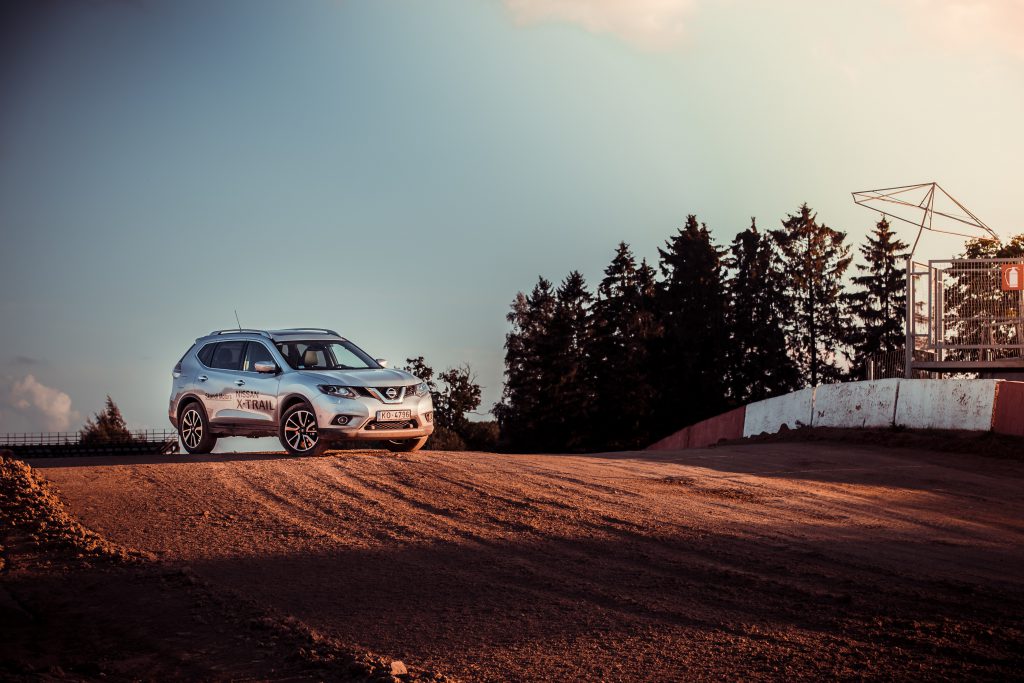 What is the top-of-the-range Nissan Qashqai?
The Nissan Qashqai is a compact crossover SUV created by Nissan – a Japanese Car Company – since 2006. The first generation of this vehicle was sold as Nissan Dualis in Japan and Australia, and Qashqai in other countries.
If a family-type SUV sounds like an idyllic design, but you'd also wish for greater higher for prime visibility, then the Nissan Qashqai might just be for you. It offers plenty of family space, fitted with an advanced safety kit and is known as one of the most comfortable smaller SUVs to drive.
What causes my Nissan Qashqai windscreen to crack?
There are a variety of reasons that your Nissan Qashqai can develop cracks on its windscreen. Let's go over the main reasons (AKA the most likely ones) you'll encounter.
These are the primary factors that will contribute to you having to repair or replace your windscreen from cracks:
Impact is the most common type of damage. This happens when an object strikes the glass and causes a break. This type of damage may be possible to block from spreading with a simple repair. But this depends on the size and location of the crack itself.
A stress fracture or crack can be a result of extreme temperature changes, structural weakness in the vehicle's body, or a defect in the glass or from a previously badly done windscreen replacement. There is usually no point of impact on the windscreen glass and a repair is not a safe option.
A tainted crack (for example one filled with liquid) is also more likely to spread faster.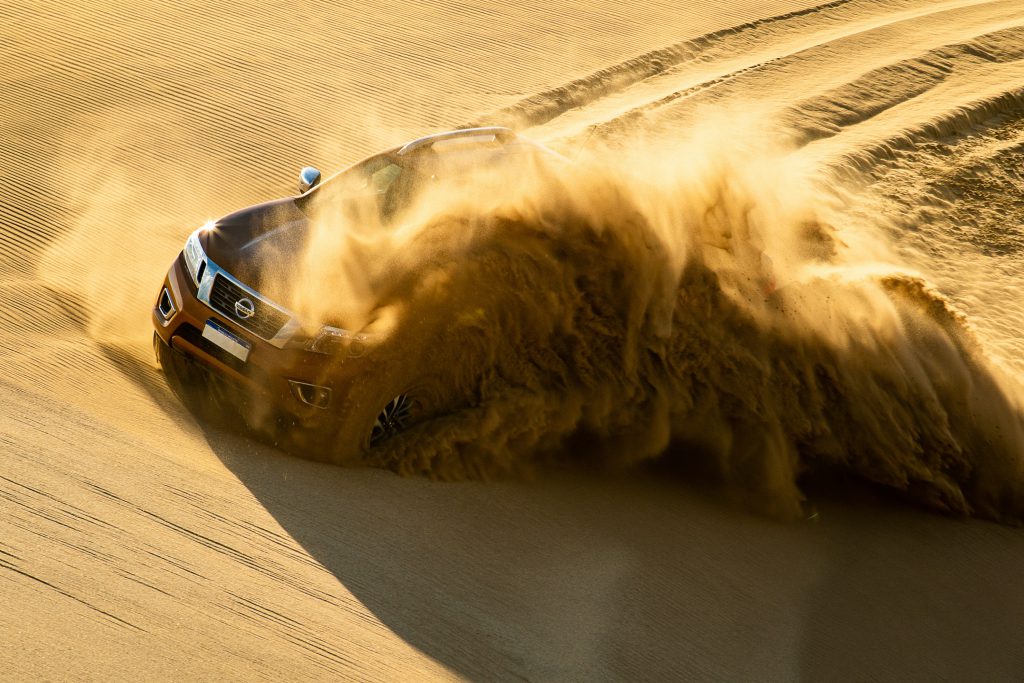 Can I drive with a crack in my windscreen?
There are many safety, legal and moral repercussions from driving a car that has even a single crack or more in the windscreen. It is best to keep these in mind when you consider driving on the road with a crack in your screen
Safety
It takes only a short amount of time left unrepaired or replaced, and bad conditions aligning before your tiny crack can transform into a network of cracks compromising your vision and windscreen integrity. This is the section of the car you rely on the most to understand your cars relation to the outside world, including other fast-moving vehicles and stationary objects that would mount a serious threat to a speeding object, like yourself.
Legal
Driving in the UK with a visible crack on your windscreen is classified as reckless driving, and can give you three penalty points on your license, or a heavy fine, depending on the damage. Repair your windscreen or replace it in a timely manner to save you many a headache within the legal system.
Moral
At the end of the day, driving with a compromised car is proving to be a danger to yourself and everyone near you on the road. Accidents can happen very easily with no warning, and it is up to each of us to ensure we help improve the odds of everyone traveling on the road by doing our best to have an optimal vehicle that poses no threat to ourselves or others. You need to provide the same level of respect and service that you should expect from everyone else. This way, everyone has a much better chance of making it home safe at the end of the day.
Who can I trust to repair/replace the windscreen of my Nissan Qashqai?
We want you to have the easiest experience, which is why we have a dedicated team of professionals on hand at all hours, who are extensively trained in securing your cars safety features and optimal visuals for the road. We are rated one of UK's top windscreen repair facilities, and one of the only companies that can give you any windscreen replacement quote online and booking system to allow for efficient workflow and minimal hassle from your side.
Why should I trust you?
You can check our reviews from previous clients to see that we are always working with your best interests at heart. Our prices are highly competitive, and we have highly professional and accredited members of staff.
The benefits of a mobile windscreen replacement
As one of UK's only mobile service providers for all things car glass related, there are a number of benefits to using our facilities.
Regardless of your location, as long as you're within the UK we can come to you and help you out.
You don't need to drive your car anywhere, which saves you both time and keeps you from driving on the road with a safety comprised car.
We schedule with you regarding the best possible date and time to come over, instead of you driving to a garage or repair facility and being forced to wait and waste time during the repair or replacement.
After our technician is complete, they will dispose of the old windscreen and make sure there's no mess for you to sort out. A simple and pain-free process for you.
What are the steps to replacing my windscreen?
You start by making a booking through our very user-friendly website for your windscreen replacement.
Once we have received your message, one of our technicians will get in contact and schedule the best date and time that suits you.
Our windscreen expert will then arrive at the location of your car with the specified materials that were discussed beforehand. They will go on to redeem the broken windscreen or glass materials.
Our staff will leave your residence, taking with them the former Windscreen and dispose of it.
We will then send you an electronic invoice online for easy and environmentally safe payment.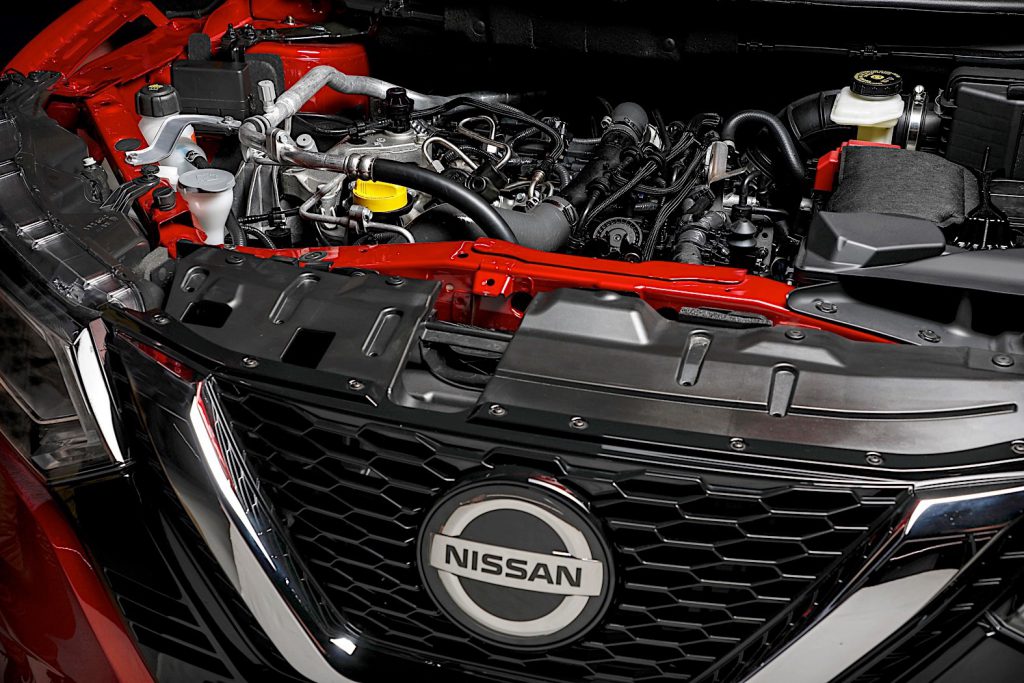 What does the price include?
A mobile service designed to have everything organised neatly and quickly for your convenience. Waste no more precious time by driving or idling at the nearest workshop. And the burden of having to work out stressful deliveries/pickups is a thing of the past.
We work with only approved and fresh OE-Quality and E-approved windscreens, which are constructed from superior materials and professional attention.
Everything will be taken care of with the clean-up and disposal that might result from the replacement/repair.
We will transfer any stickers and electronic parking devices over to the new windscreen.
Nissan Qashqai side windows
The Nissan Qashqai side windows are highly sensitive to any form of damage. They can swiftly deteriorate and fragment into shards of glass, which usually comes from neglecting the side window after an incident where any damage can be seen.
If you have insurance and you need a side window replacement to guarantee your protection while driving, it would be in your best interests to communicate your insurance trader to guarantee that you don't waste more than is strictly necessary. Some glass repair companies in the UK are on the scout to scam you out of your cash by a host of seedy practices.
What is the cost of replacing my Nissan Qashqai's windscreen in the UK?
When we work out what the final price of your Nissan Qashqai windscreen replacement would amount to, you have to take into account the full scope of the damage. From this, we can determine whether you'll need a full glass replacement or only a simple repair.
A Nissan Qashqai 2020 model's windscreen cost between £656 – £755, with an average cost of £705. A Nissan Qashqai side window costs around £275 for the latest model with the most features.
The price of a Nissan Qashqai windscreen replacement is highly subjected to the technology and characteristics which interact with the windscreen. The average cost of a 1991 model would be £373, to give some clarity.
Nissan Qashqai vehicles (especially later models) make use of several useful technologies that support driving through aides such as cameras and sensors. If you need help, here is a list of the most common Nissan Qashqai and Nissan Qashqai windscreen replacement costs.
Nissan Qashqai windscreen replacement cost
| | | | | |
| --- | --- | --- | --- | --- |
| Nissan Qashqai Year | Cost of a front windscreen replacement | Cost of a rear windscreen replacement | Cost of a front windscreen replacement (with rain sensor) | Cost of a rear windscreen replacement (with privacy tinted windows) |
| 2013 | £ 412.73 | £ 474.25 | £ 514.63 | £ 753.82 |
| 2014 | £ 384.29 | £ 474.25 | £ 514.63 | £ 740.39 |
| 2015 | £ 516.28 | £ 461.48 | £ 613.45 | £ 740.39 |
| 2016 | £ 516.28 | £ 461.48 | £ 613.45 | £ 740.39 |
| 2017 | £ 516.28 | £ 461.48 | £ 596.76 | £ 740.39 |
| 2018 | £ 516.28 | £ 461.48 | £ 535.26 | £ 740.39 |
| 2019 | £ 516.28 | £ 461.48 | £ 535.26 | £ 740.39 |
| 2020 | £ 516.28 | £ 461.48 | £ 535.26 | £ 740.39 |
This covers the 2013 – 2020 model costs
If you want more detail, or your Nissan Qashqai's year and features don't appear in the table above, please use our windscreen replacement cost system to determine your all-inclusive quote.
How does windscreen replacement insurance work?
Reliable car insurances cover the extensive and often expensive costs of repairing a windscreen, although some policies might include deductible expenses of between £100 to £300 for each replacement. If your plan has a deductible replacement fee, your car insurance should cover these charges for you.
Not all car insurance includes the full cost of repairing or replacing the windscreen. To be safe, you should contact your particular car coverage company so that you are in the know-how on what is included and what isn't within your windscreen repair insurance.
At checkout you can choose "Insurance Case" instead of entering your card details. Simply select your insurer and book your appointment with us. We'll then help you through the process of applying to your insurance company for the cover.
What are the latest features of a Nissan Qashqai?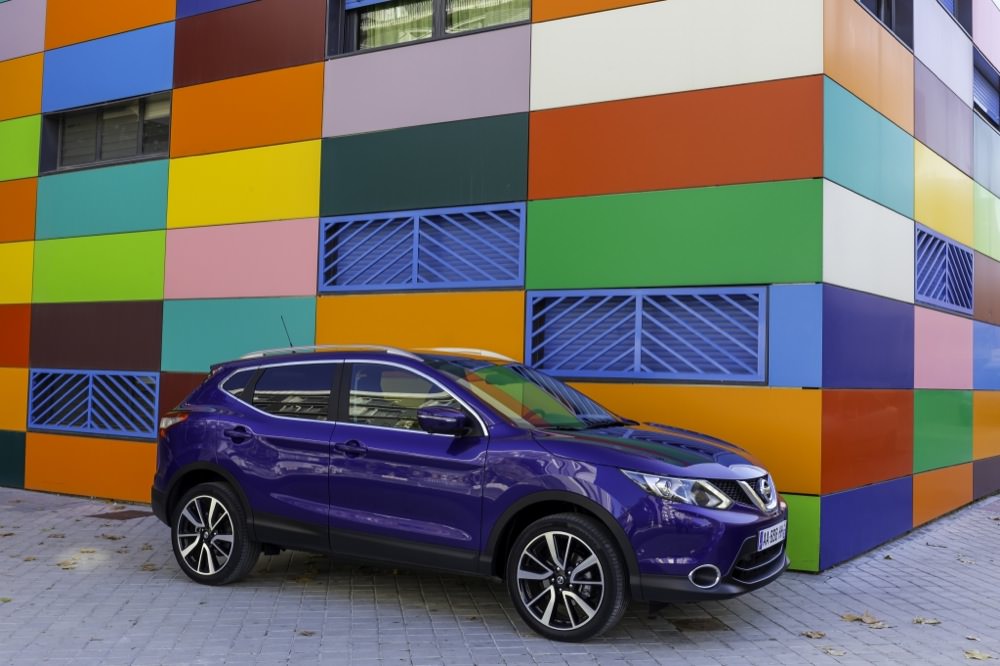 Many features of the Nissan Qashqai might interact in various ways with costs that go into replacing the windscreen. The more complicated or fine-tuned the machinery – along with how closely it interacts with the parts of the car – the more professional the care will be that goes into the procedure.
Here are the latest features that are part of a Nissan Qashqai and that might affect the cost of a front or rear windscreen replacement.
Advanced driver-assist display
This advanced system offers you map navigation, Bluetooth audio, and smart call systems, all designed in mind to make your driving experience much easier and efficient.
The key features are more instinctive graphics you can use to access your music, Facebook newsfeed, tweets and various other digital media from the comfort of your vehicle.
Latest in Modern framework design
The Nissan Qashqai's speed-sensitive framework keeps vibrations and noise from the road and outside low at all times. This works in conjunction with insulated door panels keep the warmth inside and the noise outside. Combining these features with quality sound-control engines, and you have yourself quite the smooth ride!
Rain Sensors
A rain sensor in a car identifies any precipitation or moisture that makes a connection with the windscreen and automatically regulates the wiper action respectively.
The rain sensors support in the continuous battle against deadly driver distractions. The rain sensor appears to be attached to the car glass behind the windscreen and behind the rearview mirror.
Privacy Tinted Rear Windows
These are specially designed windows to allow for extra privacy by tinting the windows within the laws limits, so that not every single car around you can casually have a peak inside. These contain extra layers of glass and materials compared to your regular windscreens.
Other latest Nissan Qashqai Safety Features
A seat belt reminder system
Deployable airbags
Tested Anti-lock braking system (ABS)
Electronic brake-force distribution (EBD)
Brake Assist System (BAS)
Hill Start Assist (HSA)
Intelligent Around View Monitor
Moving Object Detection
Intelligent Blind-Spot Warning system
Cross-Traffic Alert systems
Intelligent Forward Emergency Braking method
Intelligent Forward Collision Warnings to prepare for any impacts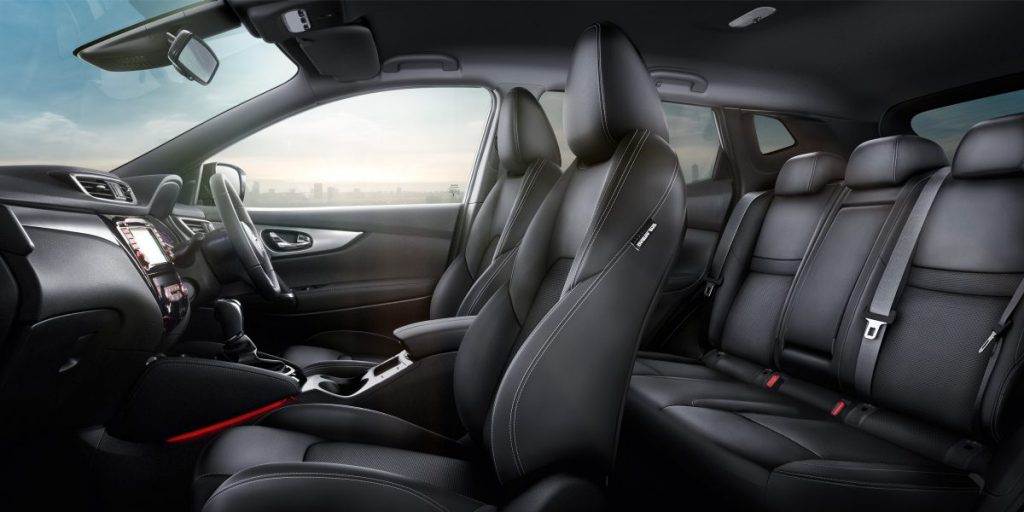 If you require further information, or you want to make a booking today to replace the windscreen or side mirrors on your Nissan Qashqai, simply click the button below.