Let's go over everything your revered Mini Cooper needs for its windscreen replacement!
What is a Mini Cooper?
An icon of a UK automobile, the Mini-Cooper roots go back to 1956, where it started as the original two-door Mini; a small car produced by the British Motor Corporation (BMC) and its successors from 1959. Deemed an icon of the 1960s, its space-saving front-wheel-drive layout influenced a generation of car-makers. The vehicle is in several ways considered the British equivalent to the German contemporary Volkswagen Beetle, which still reigns famous in North America. The year 1999 voted the Mini as the second most influential car of the 20th Century.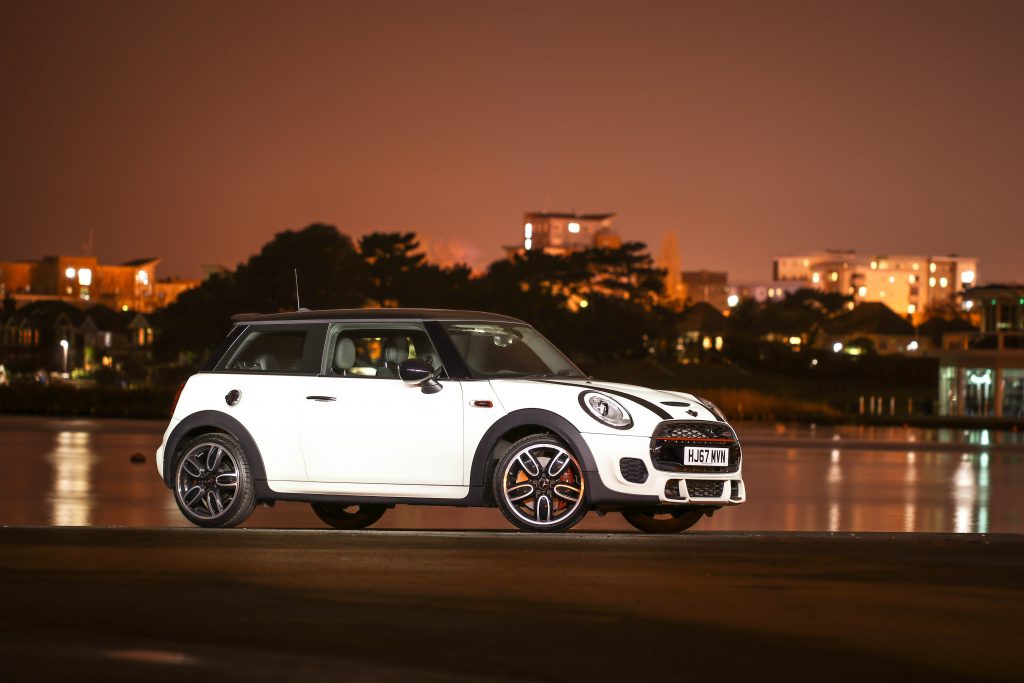 Sir Alec Issigonis designed this distinctive two-door car for BMC. It has multiple variations in its design including an estate car, a pickup truck, a van and the Mini Moke—a "jeep-like" buggy.
So where did the Mini "Cooper" part come from?
The Mini Cooper and Cooper "S" were sportier versions that were successful as rally cars, winning the Monte Carlo Rally four times from 1964 through to 1967.
Today it is a representation of modern British design along with the latest and greatest in features to make your ride to anywhere a smooth transition.
But what happens when such an iconic car goes through the most reoccurring accident; the breaking of a windscreen – which requires the most proficient of technicians to fix it correctly?
So who should I trust to replace my Mini Cooper windscreen?
We at UK Car Glass have a deep love of your car. And so we have specialised experts using professional care to ensure all aspects of your Mini-Cooper windscreen replacement go smoothly. While offering an affordable and market-competitive price range.
Our attentive and proficient team is eager to attend to you and answer any questions you may have about a Mini Cooper windscreen replacement. The use of our licensed and well-trained technicians removes the mental worry you would carry from using the services of a cheap substitute.
When it comes to expertise and experience – which are crucial elements for a safe and dependable replacement or repairing of your windscreen – no-one can beat our reputation at UK Car Glass.
Cracks on your windscreen are similar to problems weighing in on the mind; they get worse the longer they are left untreated. Luckily for you, a chance to repair both is only one click away at all times.
We have the experience and qualifications to handle your Mini Cooper
With our numerous years of expertise, we can assure you professional car glass services. And we can proudly boast about being the UK's only online quote and premium booking-service provider.
Most modern Mini-cooper vehicles are constructed with innovative technology that supports driving aids, cameras and sensors. Key features such as a Heads-Up Display project key information directly in your field of vision. This covers topics like driving speed, navigation instructions and other data like telephone and entertainment details
Rain Warner apps and Assisted Parking are just a few of the latest features that make the Mini-Cooper the iconic vehicle it is today. And with so many fine-tuned features in place, you'll want to make sure that all your repairs are handled by professionals and car enthusiasts that understand every inch of your beloved car.
Contact us today to get a quote on your Mini-Cooper windscreen replacement: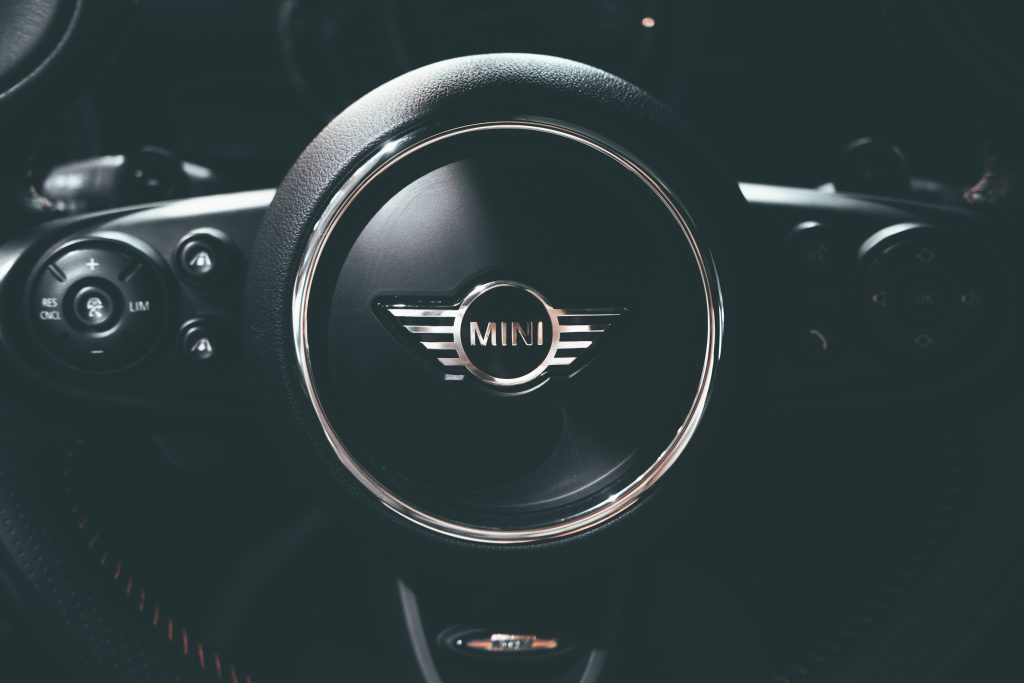 So, what are the necessary steps?
You order online through our website for a windscreen replacement.
We receive the message and make the relevant and quick booking on a date and time that suits you.
Our technician will then arrive at your address with the specified materials. Then they will replace the broken windscreen or glass materials with the new and essential elements.
We depart from your residence, along with the old Windscreen and dispose of it. Afterwards, we will send you an electronic invoice online – Simple and efficient.
What does the price include?
We provide a mobile service to have everything delivered and completed at your address. Now there's no more time wasted by driving and waiting at a workshop or having to sort out a stressful deliveries/pickups.
We only work with certified and brand new OE-Quality and E-approved windscreens, made from high-quality materials under professional care.
We ensure all the clean-up and disposal that might arise from the replacement. No more after-service cleanups for you!
We will transfer any mirror and electronic parking devices over to the new windscreen, for no additional cost.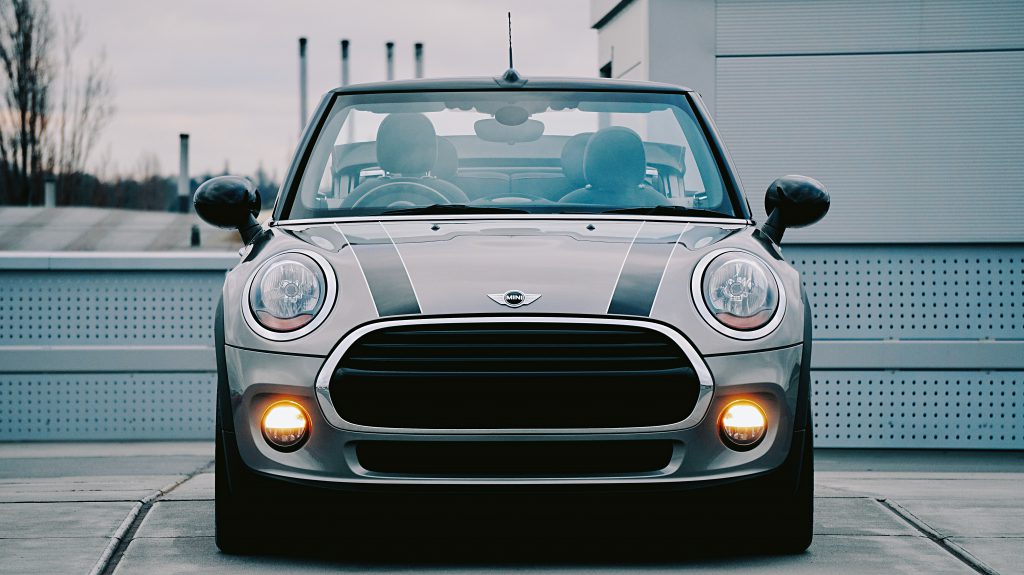 When should I replace my Mini-Cooper windscreen?
Several scenarios will require you to replace your Mini-Cooper windscreen as soon as possible:
If the windscreen has any cracks on its surface.
When the windscreen has become chipped beyond any simple repairs which can be fixed through glue.
Whenever scratches appear due to normal wear and tear.
Damages or breakage after an accident.
Why does this matter for my Mini Cooper?
If you have signs of a windscreen being chipped, it is vital to have it investigated and repaired as quickly as possible, as the cracks can spread out promptly at any time.
We can offer a standard consultation check to inspect your windscreens as to whether we can provide you with a proper repair. And we check whether there is a pressing need to have the windscreen replaced.
Your safety is our foremost priority, but there is no one-size-fits-all quote for the cost of windscreen replacements. This can vary greatly depending on which model, year, and critical features your Mini-Cooper has installed.
Mini-Cooper Windscreen Replacement Cost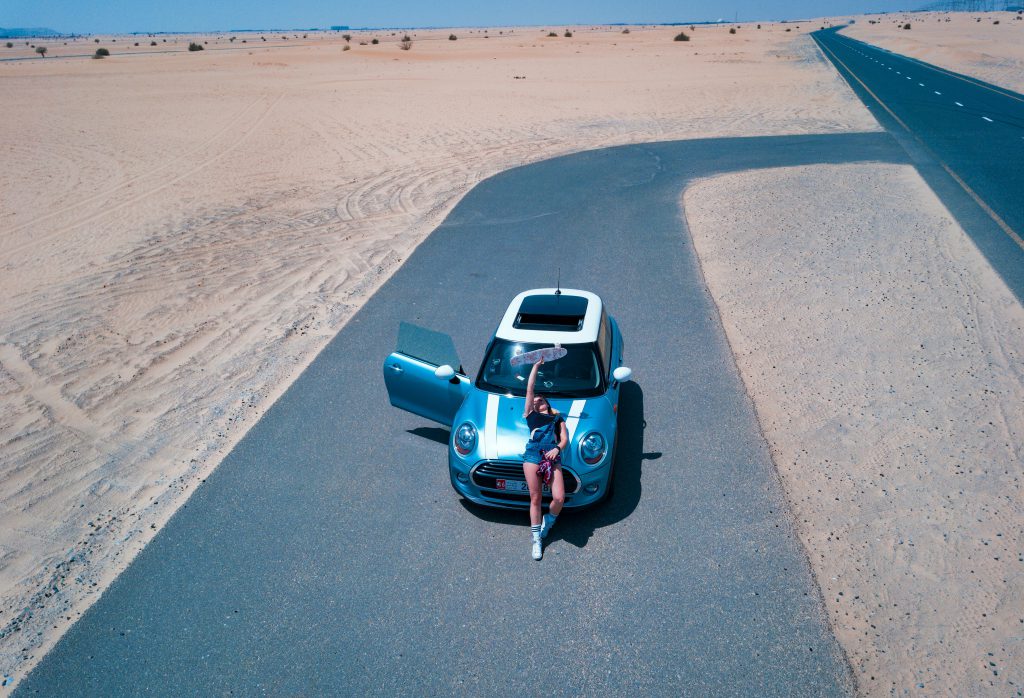 When specifying what the service cost of your Mini-Cooper would amount to, you should take into account the extent of the damage. From this, we can determine whether you need a full glass replacement or whether a simple repair would suffice.
Mini-Cooper windscreens cost between £248 – £416, with an average cost of £332. A Mini-Cooper side window costs around £200.
The price of a Mini-Cooper windscreen replacement is highly subject to the technology and features which interact with the windscreen.
You can book windscreen replacements for your Mini-Cooper through our mobile and online services for your convenience.
Does Car insurance cover the cost of my windscreen replacement?
Certain car insurance covers the extensive costs of mending a windscreen, although some policies include deductible expenses of £100 to £300 for each replacement. If your plan has a deductible replacement fee, your car insurance will cover these expenses for you.
Not all car insurance covers the full cost of repairing or replacing the windscreen. You should contact your specific car insurance company so that you are fully aware and up to date on what is covered and what isn't within your windscreen repair insurance.
Mini-Cooper vehicles make use of various innovative technologies that help support driving through aids such as cameras and sensors. If you need help, here is a list of the most common Mini-Cooper and Mini Cooper windscreen replacement costs.
What about a Mini Cooper side window replacement?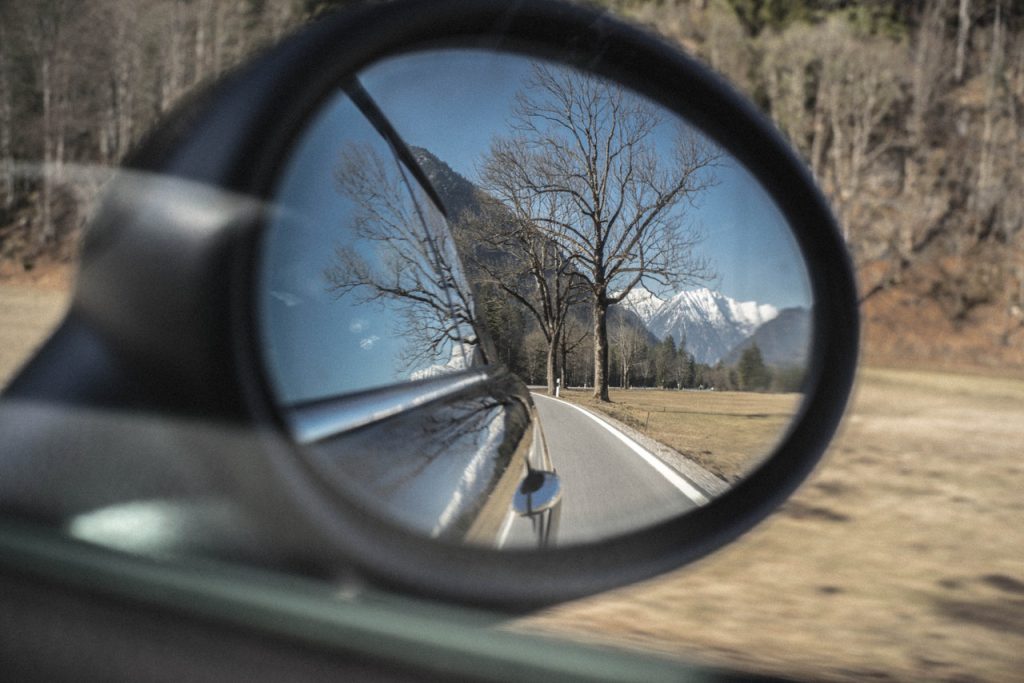 You can book any Mini Cooper side window replacements from UK Car Glass directly on our website with our instant online car glass quote and booking system.
Mini Cooper side windows
The Mini cooper side windows are highly susceptible to damage. They can quickly disintegrate and shatter into sharp shards of glass, typically as a result of ignoring the side of the window after any damage can be visually seen.
If you have insurance and you need a side window replacement to guarantee your protection while driving, make sure to contact your insurance dealer to ensure you don't spend more than you have to in such an event. Some glass repair companies in the UK are on the lookout to scheme you out of your hard-earned money by various under-hand methods.
So why us?
We can provide you with expertise and reliable guidance. Thus enabling you with car glass replacements for your Mini-Cooper that are effective and safety-tested.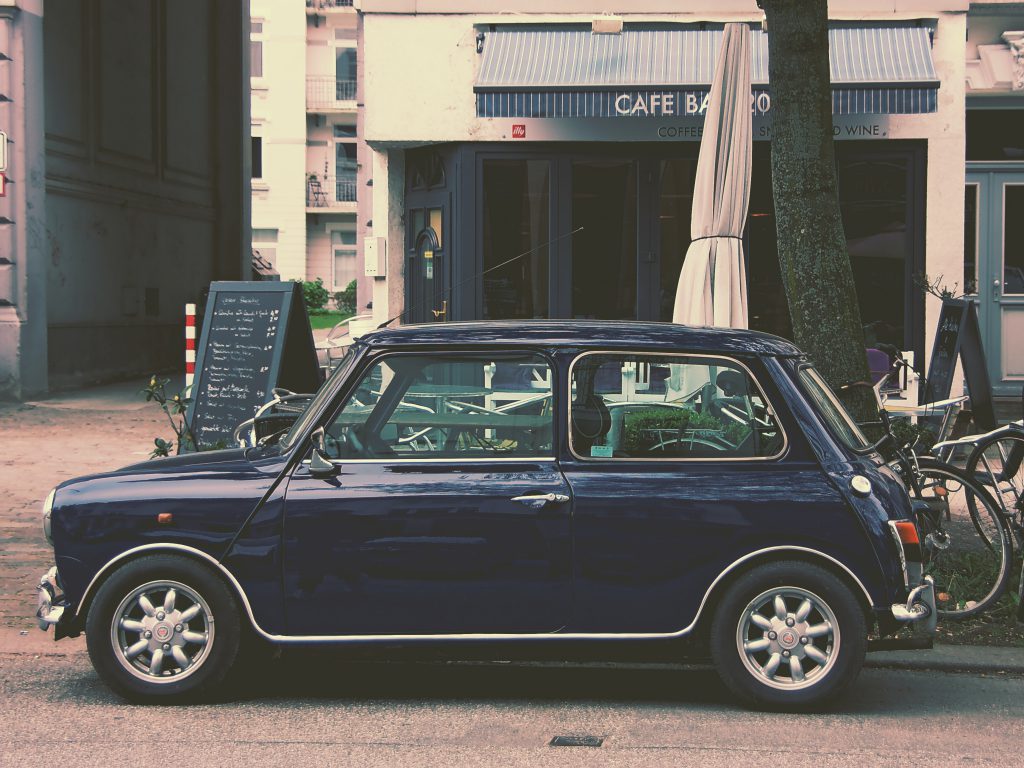 How long will my car glass replacement take?
After you make use of our mobile booking service, we will arrive at the address you provide between 8 AM and 5 PM. You will receive a call from us at least 30 minutes before we are due to arrive.
Our professionals typically need around an hour – usually less – to complete the car glass replacement. Please note; the car must be stationary for at least 30 minutes after we replace the glass. If you do manage to bring the car to a UK Car Glass centre, we should manage to complete the glass replacement ideally on that very same day. We will make a call you to come and collect the car when it's ready – at 5 PM latest, but most likely well before that.
Do we use original car glass for the Mini-Cooper in our replacements at UK Car Glass?
All of our glass originates from the corresponding manufacturers who provide glass to the original car factories. Hence, our glass replacements meet all the original equipment (OE) requirements. The only difference in terms of the glass we use is that it doesn't display the emblem of the car brand. So with us, you get the same high-quality glass that you would at the initially approved car shop and not a cheap knock-off.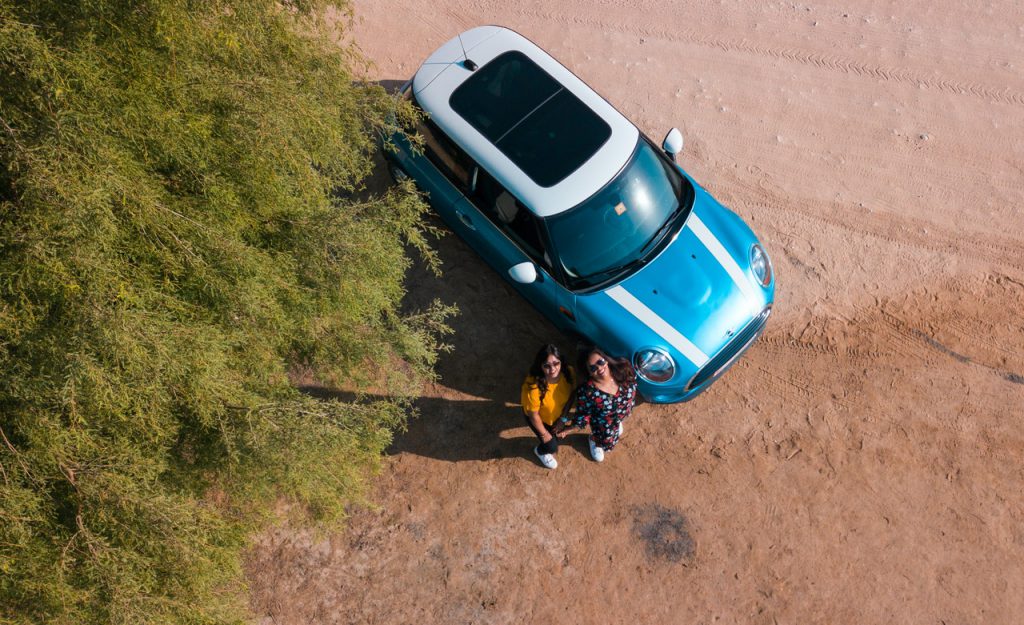 What do you need from me for a car glass replacement?
We require two things from you: the key to your automobile and an area of workable space around the car in which our technician can move around in comfortably and thus perform their duties in a timely and efficient manner.
What can I do if I ordered the wrong car glass replacement for my particular Mini-Cooper?
We always do multiple part-checks before our technician leaves to install the new glass, but to make 100% sure, please follow the guidelines on the webform carefully to ensure we arrive with the correct glass type and shape. Confused? Give us a call at any hour.
Are your quoted prices all-inclusive?
We are happy to say – yes! We will never surprise you with any hidden or extra charges when ordering a glass replacement from us.
The quote you receive for your Mini-Cooper windscreen repair/replacement is what you'll pay. Note that if there should ever be a price error on the website, we will call to inform you of this and you can then choose to accept the new offer or cancel it, no additional fees attached.
Where can I replace my car's glass?
You can choose to bring your car into any of our centres nation-wide or opt instead to make use of our free mobile services. Our mobile service is on offer all year round. We are only too happy to come to any location on the mainland or one that can be reached via a bridge. Please note that in the event of any rainfall, we must be able to work on the vehicle with adequate coverage, as we cannot successfully install new car glass in wet conditions.
Wait, so you can't replace my car glass in any weather?
Unfortunately no. Car glass requires being completely dry when it undergoes the replacement process. However, just because it is raining, does not mean that all hope is lost. Most car glass replacements can take place as long as there's a protected area where the technician can perform the replacement. They need to be without any worry about water or moisture coming into contact with the affected areas for at least 30 minutes after our specialist has completed their duties.
I'm still a little confused on how to replace my Mini-Cooper windscreen using insurance…
Don't you worry! If you have insurance that covers glass damage entirely or only covers part of it? Book an appointment with us.
We will work on helping you through the process of applying to your insurance company for the necessary cover. If you are still unsure about your insurance company covering your car glass, read thoroughly through your insurance policy. Or contact them directly and ask by using our name as a reference. And if your plan doesn't cover the damage? We can still discuss the different ways we can help you with your situation.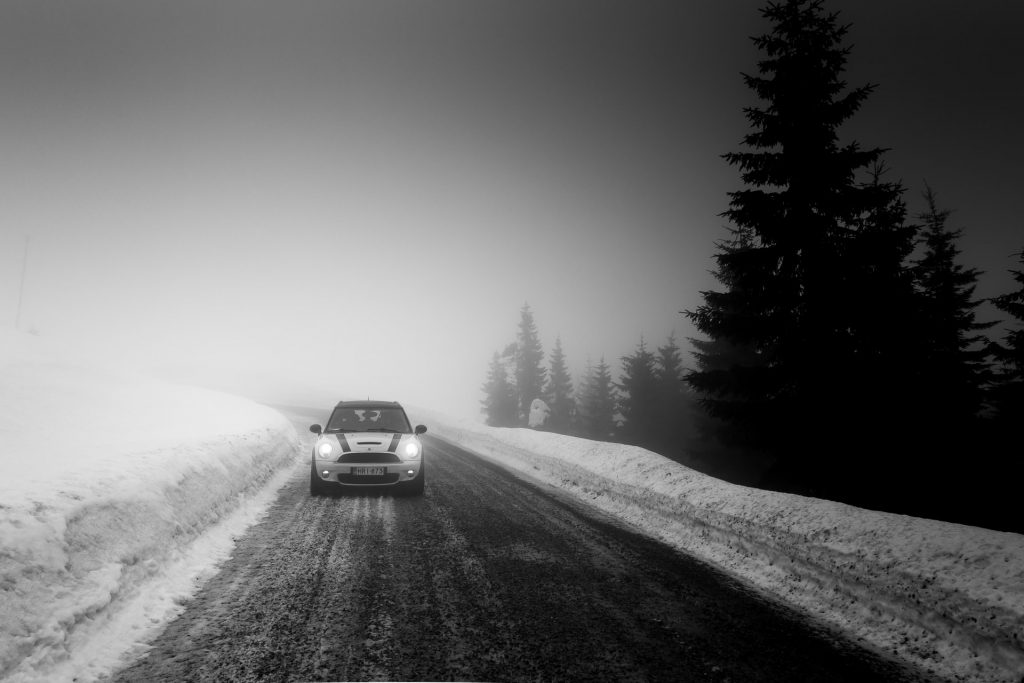 What is it exactly which is causing cracks in my Mini Coopers windscreen to spread?
The most typical reason for a growing fissure is a shift in temperature. If you have any damage done to your windscreen, it is essential to get it rectified as soon as possible. Cracks also spread concerning their position on your windscreen along with any jarring or bumping of the car along. Say for example; rough roads. Pressure on the inside of the windscreen -especially near the site of the damage- will cause it to spread further. A tainted crack (for example; filled with liquid) is also likely to spread faster. Place a sticker or tape over the damage to keep it dry and clean. At least until we can get to it for reparation or replacement.
Features of a "Mini" through the ages
Depending on the year and model of your Mini Cooper, there are several factors that come into determining the cost of repairs and the difficulty in repairing or replacing the windscreen or side windows. Below is a table with the history of the "Mini" series and where the Mini-Cooper came from. Along with the gradual additions of various features that made it into the car it is today.
Name
Year
Model
Features
Mini Mark I
1959 to 1967
BMC/BL/Rover models
Mark I Minis can be recognised by their exterior door hinges, sliding door glass, tail lights smaller than later-designed cars and a "moustache"-like grille. The non-Cooper cars had gearboxes with the "magic wand" selector, with 4-speeds while the Coopers have a remote shift selector. An automatic, 4-speed transmission was introduced in 1965. In 1960, a 2-seater van was launched, along with an estate, both sharing a longer wheelbase In 1961 the pickup was introduced, also based on the longer wheelbase
Mini Marks III–VII
(1969 to 2000)
BMC/BL/Rover models
The most apparent changes were bigger doors with concealed hinges. The boot lid lost the original hinged number plate and its recess shape and a large rear colour-coded lamp was fitted in its place, along with larger rear side windows. Sliding windows were replaced with winding windows. The suspension reverted from Hydrolastic to rubber cones. The Mark IV, launched in 1976, introduced a front rubber mounted subframe with single tower bolts and larger bushes in the rear frame. In addition, twin-stalk-indicators were introduced with larger foot pedals, and from 1977 onwards the rear indicator lamps had the reverse lights incorporated in them.The Mark V, launched in 1984, introduced 8.4-inch (210 mm) brake discs and plastic wheel arches (the distinctive mini arches) but maintained the same Mark IV form shell shape.
Mini Hatch/Hardtop
2001 to 2006
BMW models
The names Cooper and Cooper S followed the names used for the sportier version of the classic Mini, which in turn come from the involvement of John Cooper and the Cooper Car Company. The Cooper heritage was further emphasised with the John Cooper Works (JCW) range of tuning options that are available with the Mini. This car featured many extras which help to improve performance, such as a racing exhaust and air filter as well as uprated suspension. The car also had one-of-a-kind 17-inch (430 mm) racing wheels. In August 2006, BMW announced that future engines would be built in the UK, making the car essentially British-built again; final assemblage took place at Oxford, and the body pressings were done in Swindon.
Mini Convertible/Cabrio
2005 to 2008
BMW models
The convertible roof is fully automatic (an unusual feature in such a small car!) and could be partially opened to act as a sunroof while the vehicle is driving. The convertible model removed the rear hatchback of the Hardtop Mini, replacing it with a drop-down 'tailgate' that is similar to the classic Mini. It incorporates similarly prominent external hinges, and with the roof in the closed position, the rear roof section and luggage shelf can be raised with two handles, semi-tailgate style, in order to access the luggage space easier. The convertible also adds two small power windows for the rear seat passengers which are lowered automatically when the roof opens. The roof is constructed from a heavy cloth, with many layers of insulation; the rear window is glass with an integral heater/defroster, but no washer or wiper.
Mini Hatch/Hardtop
2007 to 2014
BMW models
The Mini has the Prince engine added, the architecture of which is shared with PSA Peugeot Citroën and is designed to be more cost-effective and fuel-efficient. Although the new model looks very similar to its forerunner, every panel was different, and new safety requirements resulted in the overall length increasing by 60 mm (2.4 in).The second-generation Mini was introduced in the Cooper and Cooper S trim levels; the range was added to in 2007 with the Mini One. For the first time, there was a diesel-powered Cooper, badged as the Cooper D, which was improved in January 2011 with a new 2.0 L diesel for the automatic Cooper and high performance Cooper SD. In 2009, the Mini First trim level was launched in the UK, which is a low-end, petrol-only version, with less power and a slower speed.
Mini Clubman
(2008 to 2014)
BMW models
The Clubman is 240 mm (9.4 in) longer overall, with a correspondingly increased wheelbase that is 80 mm (3.1 in) longer; this provides more rear-seat legroom and considerably improved cargo space when compared to the Hardtop—160 mm (6.3 in) longer, giving 260 litres (9.2 cubic feet) of space. It has twin "barn doors," alternately referred to as "the Splitdoor," enclosing the boot instead of a pull-up hatch and also features a "Clubdoor" on the right-hand side regardless of the intended market. Engine and transmission selections are identical to those used in the Hatch/Hardtop model, except the 66 kW (90 PS; 89 hp) One Diesel; and the rear suspension set-up shares many of the same designs features including the rear trailing arms and the anti-roll bars.
Mini Convertible
(2009 to 2015)
BMW models
A device, known as the "Openometer", records the number of minutes the vehicle has operated with its roof retracted.
Mini Countryman (2011 to 2016)
(2011 to 2016)
BMW models
It is the first Mini crossover SUV, and the first five-door model to be launched in the BMW-era. The Countryman has a longer wheelbase, more interior room, and higher ground clearance than the Clubman. It uses the same engines as the Hatch/Clubman range, but with an optional all-wheel-drive powertrain to allow minimal off-road and rugged terrain driving. A six-speed manual transmission is standard on all models, with automatic transmission available on all petrol and diesel models.
Mini Coupé
(2012 to 2015)
BMW models
It is the first two-seat Mini and the first to have a three-box design; the engine compartment, the passenger compartment and the luggage compartments are all separated. It will also be the fastest production Mini ever: in John Cooper Works trim, it does 0 to 62 mph (0 to 100 km/h) in 6.4 seconds and goes on to a top speed of 149 mph (240 km/h) as it is powered by a turbocharged 208 hp (155 kW) 1,598 cc four-cylinder.
Mini Paceman
2013 to 2016
BMW models
The Mini Paceman three-door crossover version of the Countryman debuted as a concept car at the 2011 Detroit Auto Show. No further features added.
Mini Hatch/Hardtop
2014 to present
BMW models
This third-generation Mini was unveiled by BMW in November 2013, with sales starting in the first half of 2014. The new car is 98 mm longer, 44 mm wider, and 7 mm taller than the outgoing model, with a 28 mm longer wheelbase and an increase in track width
Latest features added to modern models: Head-Up Display projects vital information directly in your field of vision, like driving speed, navigation instructions and other data like telephone and entertainment details. Rain Warner apps and Assisted Parking also included.
For further information, or to make a booking today to replace the windscreen or side mirrors on your Mini-Cooper, click the button below. Or to just get in touch with one of our professional consultants.