Are you scanning the web for some expert advice on navigating through the perils of organising a Mercedes A-Class windscreen replacement?
Do you have in-depth questions about how a flawed universe could allow cracks and dents to surface on your precious car glass? Are you wondering how to go on from here?
Browse further to find the solutions to these issues and more!
Is the Mercedes A-class a good car?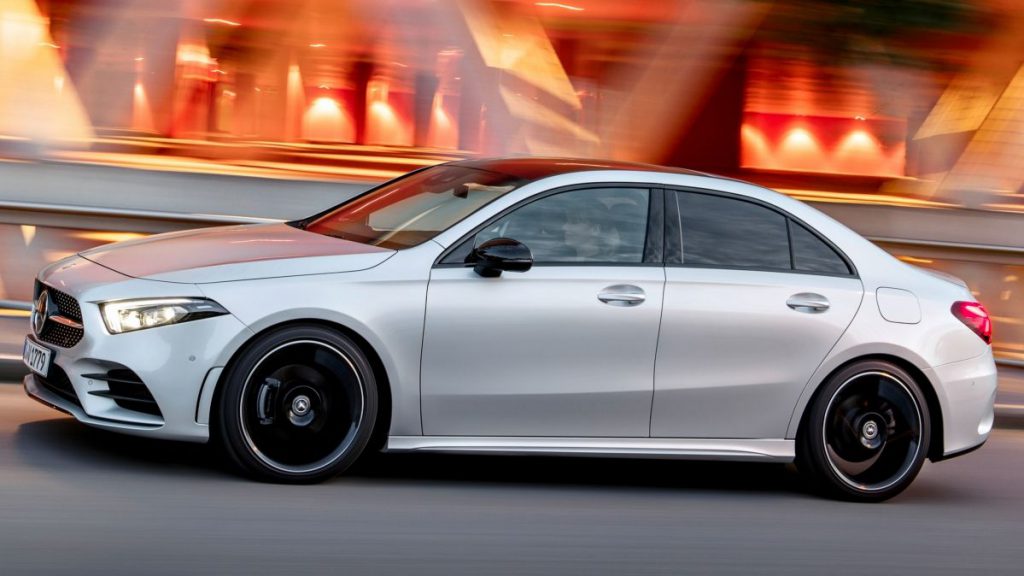 Rated as one of the top 5 most popular cars in the UK, it's a safe bet to state the Mercedes A-Class has more than a few features that warrant a second and third look, whether it's rolling smoothly down the street, or parked in all its glistening glory while the owner runs errands.
A ritzy interior is the heart of this luxury car, but the exterior and engine offer so much more. Sleek and sensual lines merge to create a more to-the-point look than many of its vehicular counterparts, but without compromising its divinity in any way. Its easy handling and peppy engines mean every ride is an adventure, and its excellent fuel economy means your travels won't be costly.
Why would cracks appear on my Mercedes A-class windscreen?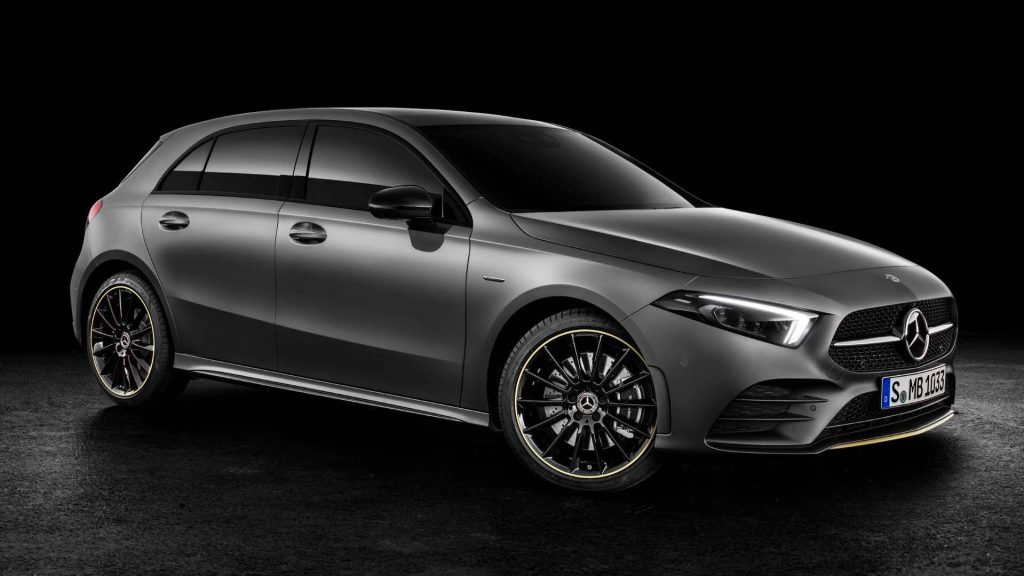 There are many reasons that cracks and dents can form on your windscreen. Some will result in only lesser flaws that can be repaired quickly, while others could end in an extensive labyrinth of cracks.
Damage from impacts
The most common and logical reason that cracks or dents will arise on your car glasses surface. When you ride along a recently gravelled road or one filled with pebbles and rocks, small road debris can be stirred up from the ground and flung towards your windscreen with enough velocity to deliver ample levels of damage to the layers of glass that make up your windscreen.
Stress Fractures from fluctuating temperatures
When your car's windscreen is faced with drastic shifts in temperature, such as a hot day of sunlight or chill from a wintery wind, it develops the risk of getting a stress fracture. This event happens when fluctuating temperatures prompt the glass layers to expand and contract quickly, which causes those pesky cracks to appear. Gradual changes will slowly degenerate and break your car's glass over time (normal wear and tear really), but a fast change (such as pouring boiling water on frozen windscreens) can induce it to shatter instantly.
Damage from weather and storms debris
Looming hailstorms and icy winds can endanger the integrity of your Mercedes. Gales blowing around small objects can hit our vehicle at the worst time. Icy roads might cause car accidents, which could lead to large amounts of damage to your car's frame and glass sections.
Collision damage
Every driver's most serious horror; inattentive drivers on their phone, a stray pet scurrying across the road- all conditions that can lead to car accidents that can vary from a trivial fender-bender to utter destruction.
Badly-done car glass replacements
If you hire car glass technicians who don't comprehend the complexities of how a car's glass combines with its various parts or if they use low-quality materials you'll be needing them again within a painfully short amount of time.
Can I drive my Mercedes A-Class with cracks in the windscreen?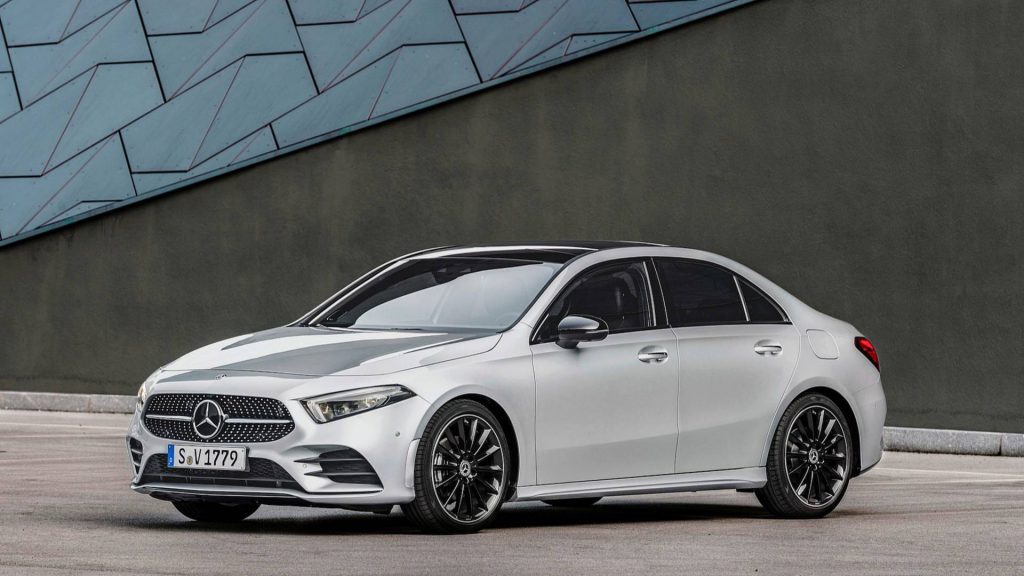 Sure, driving with small cracks or dents across the windscreen of your car might not look like an enormous deal. You've presumably even seen a few buddies and relatives do it before.
But like all actions, there are consequences:
You are in peril
Tiny cracks become huge problems down on the road. You're riding along with a distorted view for one thing, and your car's frame is compromised.
Your car glass is intended to provide you with a clear view while also shielding you and your occupants from outside elements. This particular glass also helps maintain the shape of your automobile's support frame so that it doesn't crumble in like a soft drink can and cause bodily harm to anyone in the event of a collision or roll-over.
Possible trouble with law enforcement
When you manage a car with noticeable cracks and dents in the UK, you are liable for a fine between £250 and £2,500, as well as possibly incurring three penalty points on your license.
These costs alone are already surpassing what you would have to spend on any car glass repairs or windscreen replacements and can leave marks on your permanent record and result in possible jail time.
Can I fix a crack in a Mercedes A-Class windscreen myself?
Very small and trivial cracks are usually possible to fix by yourself. Practical guides are abundant online, and there are plenty of products to aid you with this matter.
However, it would be best if you got the problem fixed as soon as possible and by a professional if the following circumstances occur:
The offending chip or dent is larger than a £2 coin.
If the position of the damage is less than 3cm away from the pane's edge.
When the chip or crack is located directly within the driver's line of sight.
If the damage happened on the inside of the windscreen.
It is always best to ask an online expert whether it needs a simple repair or a full windscreen replacement. You should also attempt to get this restored as soon as possible, as partial cracks can fracture into an abundance if left alone for too long.
How to prevent cracks from forming on the windscreen of my Mercedes A-class?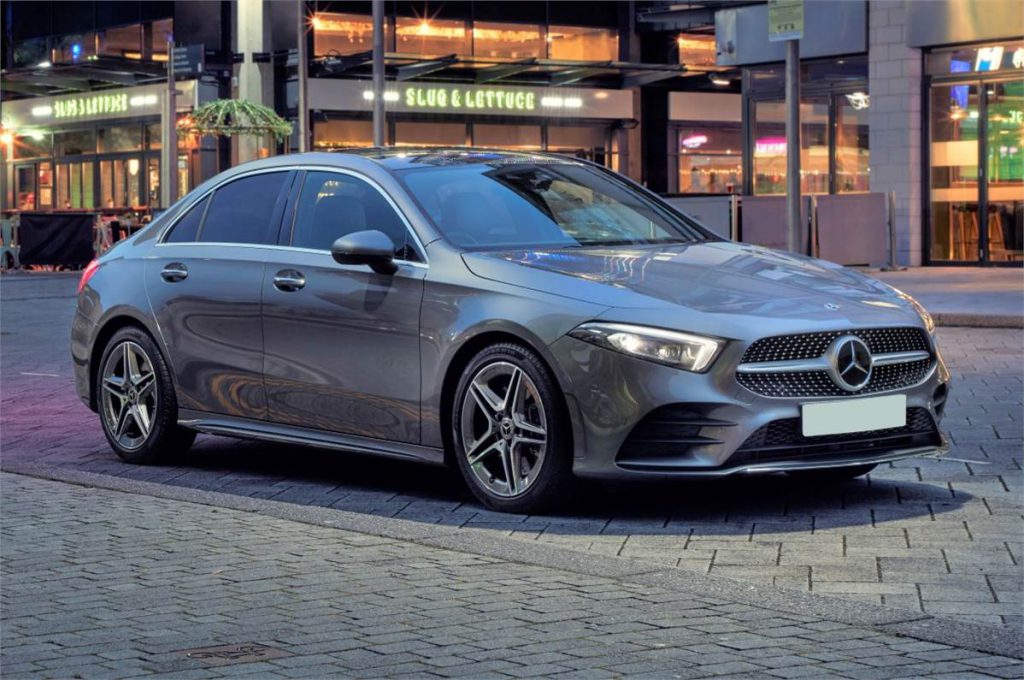 Prevention is easier and cheaper than replacements, after all.
Avoid extreme temperature exposure
When it's cold, apply the defroster gradually to prevent the windscreen from dealing with sudden temperature changes. If feasible, park your Mercedes A-class out of the sun. Direct sunlight is never ideal for cars.
The casing and the seals around the windscreen absorb heat, which shifts to the glass. The heat alone probably won't crack the windscreen, but it does boost the odds. As such, only a small amount of impact could lead to a cracked windshield.
Keep your windscreen clean at all times
If you have a crack you haven't had time to get fixed, you should safeguard it against any dirt or moisture, as this can taint the crack, causing it to erode and fracture more quickly, making repairs more complex. Windscreen wiper fluid contains colourants, tarnishing the area if they manage to seep into an open crack; so even when the chip is filled and repaired, the result won't be a clear field of vision.
Drive carefully
The usual reasons for cracks appearing are rocks and debris that hit your car from the cars in front of you. When you're travelling on a gravel path, wait for a safe distance away from other vehicles.
Hail may not be too frequent an occurrence, but throughout winter you may find yourself riding through it. Reducing your speed during a hail storm can decrease the severity of the impacts on your windscreen and prevent worse damage. If the weather prediction estimates any hail, park your car under whatever shelter available.
Check your windshield regularly
Small cracks might be challenging to notice when you're driving. It's an excellent idea to schedule regular inspections of your windscreen. Fixing smaller issues quickly and as early as possible will prevent them from changing into larger problems later on, also reduces the repairing time needed. We can repair most cracks in an hour, whereas windscreen replacements take more long-drawn hours to complete.
How much does it cost to fix a Mercedes A-class windscreen?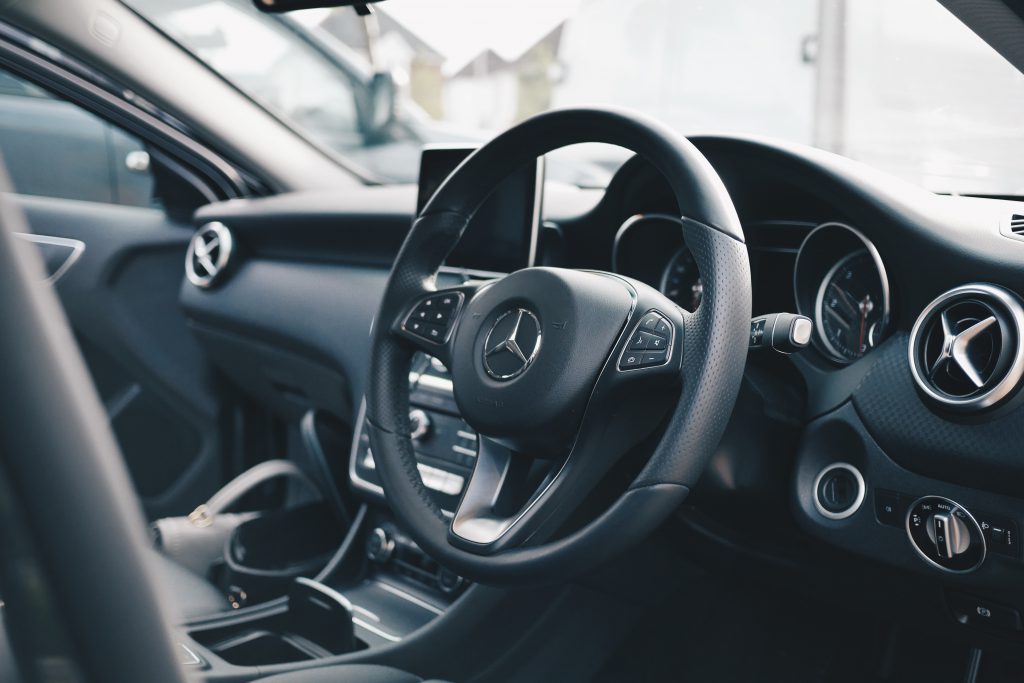 When we estimate the closing cost of what your windscreen replacement quote online would amount to, we have to consider the full extent of the damage caused. This part is where we discern whether your windscreen will only need a repair job, or a total replacement before it can be considered roadworthy.
An average Mercedes A-class model's windscreen cost between £349.54 – £548.48, with an average price of £449.01.
A Mercedes A-class windscreen replacement price is highly subjective, due to needing to consider the various technology and characteristics that interact with the windscreen.
One of the largest factors that determine the total cost is the features that interact with the windscreen.
What are the features that interact with the windscreen of a Mercedes A-Class?
Heated Windscreen
The Mercedes A-class's newer models have windscreens that contain electrical components that allow you to warm up the glass itself, removing any bothersome frost and supplying you and the other occupants with a warm sanctuary from the outside blistering winds.
Camera in your windscreen
This helpful tiny device registers information while you drive and helps you become more informed of the outside world while reacting sharper to possible dangers. It also assists with parking in tight corners without scraping your precious baby and providing important footage in court cases showing the car accident wasn't your blunder
Rain Sensor
Rain sensors can be located in the car glass behind your windscreen and around the rearview mirror of your Mercedes A-class. It uses light sensor technology to determine rainfall levels coming into contact with your windscreen. It will send a message to your windscreen wipers to adjust themselves automatically according to what it senses.
Heads-up display
An 8-inch virtual picture on your screen makes up the Head-up display. This feature gives you information such as your speed, GPS, and finer cruise-control settings. This characteristic allows you to keep your eyes on the road while still receiving the information you require. This technology also regulates where it appears on the windscreen, depending on the height of your seat and any other preferences.
An interesting fact about the Mercedes A-Class!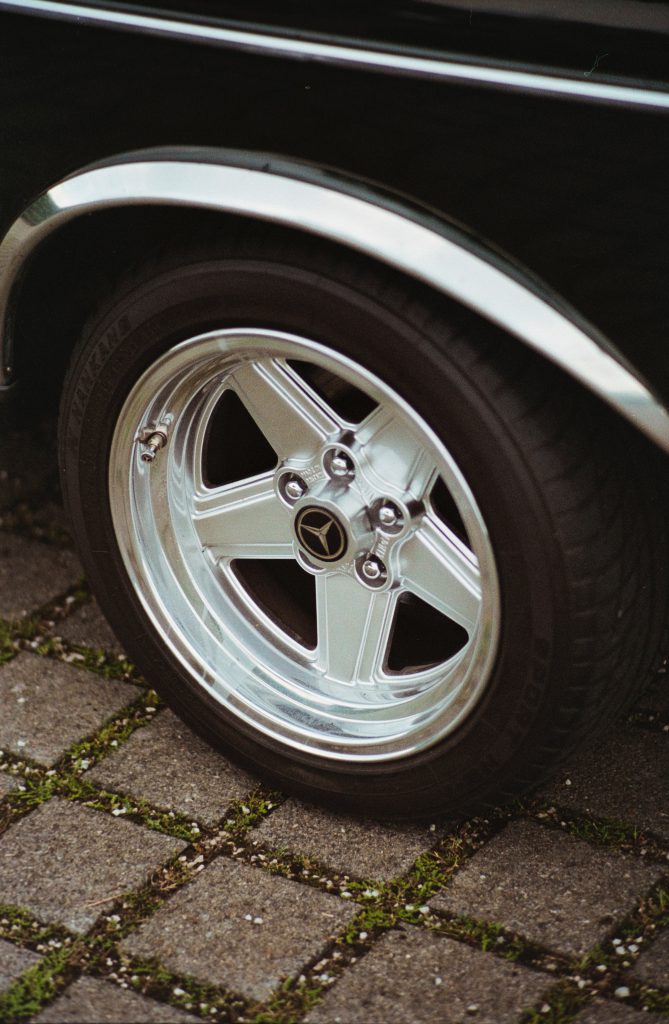 Did you know that the Pope rides a Mercedes-Benz? That's right! His one comes with added features like an oxygen system and bullet-proof glass (not generally found on your regular Mercedes A-class unfortunately). Mercedes has a reputation for furnishing cars for VIPs with extra features, such as the following people:
John Lennon, Elvis Presley, Jack Nicholson, Hugh Hefner, Coco Chanel, Aristotle Onassis, Fidel Castro, and Elizabeth Taylor all owned this iconic model!
It makes sense then why people have flocked from all over the UK to purchase this car for themselves. Follow the habits of those you want to also succeed one day! After all, Michael Schumacher started and then consequently ended his career with a Mercedes, despite being quite famous for his relationship with Ferrari.
Who should I trust with the car glass of my Mercedes A-Class?
Use trustworthy UK Car Glass technicians
There are numerous options within the UK on where to go and whom to trust concerning car glass repairs and windscreen replacements. And you don't want to travel to the wrong place in case you find that shoddy craft and cheap materials mean you'll be in sore need of those same services, but worse than before, if possible.
Here are the main reasons you should rest a bit easier knowing that your Mercedes A-class is in competent and trustworthy hands.
We travel and provide nation-wide coverage for your Mercedes A-class
As long as we can access your location by land or bridge, we can offer you our premium services anywhere within the UK borders.
You will no longer be forced to operate your car with a damaged windscreen as you drive to the nearest car glass repair facility. This fact will save you time and lessen any chances of you meeting perils on the road with a compromised field of vision.
A handy website and booking system
We created our website to ensure you a hassle-free and relaxed experience, notwithstanding your technological ability. Book today at a time and date that lands suitably within your schedule, and we'll send over one of our approved and proficient technicians at your best convenience! We know how life is in constant turmoil and chaos, and it is only our pleasure to bring some order your way.
We have raving reviews from previous clients
Check out our previous customers who have used our services, and had only marvellous things to say in our reviews regarding customer commitment, precise timing, and only the most competent employees.