The process of getting a windscreen replacement can be an arduous and confusing one, with more questions being sprung up instead of answers.
This article will explain clearly and factually all queries you have on the subject, and hopefully give you a deep insight into the various processes that take place from a windscreens construction, to it being delivered to your car for a full replacement.
What is your windscreen made out of?
As opposed to tempered glass, which makes up every other car glass section within your vehicle, the front windscreen is created from a material known as laminated glass.
How is laminated glass made?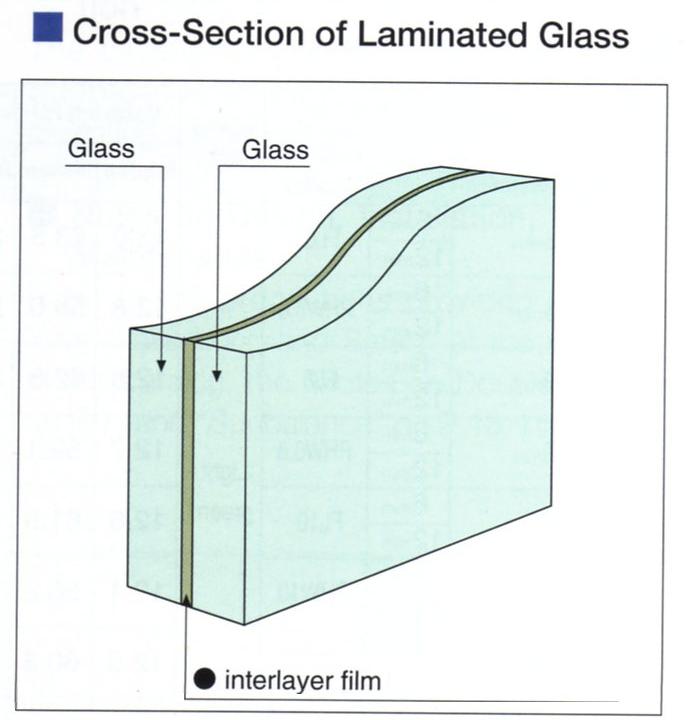 This glass is far more durable than its tempered equivalent. It's formed by fusing two (or more) layers of ordinary glass with one synthetic interlayer, ordinarily a vinyl-type plastic. These material panes are pressed together with incredible pressure (like a glass sandwich) and then exposed to severe heat levels to bond together and thus build a durable glass that can take massive amounts of pressure before cracking.
We create windscreens with this variety of glass in order to stop glass shards from soaring towards the driver and any other passengers in the event of a sudden impact.
We can also repair laminated glass if there is minor damage prevalent, as opposed to having to replace the entire screen every single time it's damaged in any way.
What is the difference between a windscreen repair and a windscreen replacement?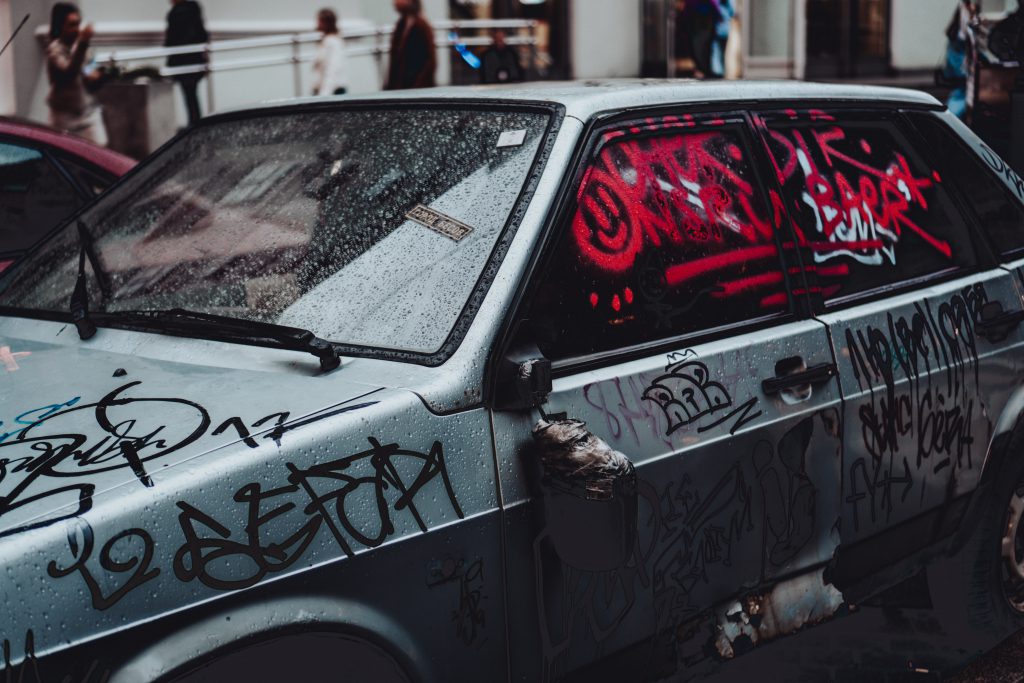 A windscreen repair is a relatively straightforward process, and in many cases, even one you can attempt to do yourself. When there are only a small number of cracks on the screen and aren't too large, Car Glass Technicians can usually repair them quickly instead of entirely replacing it, which is a more complicated and expensive procedure.
However, the process changes from repairs to replacements if one of the following conditions is met:
The crack on your windscreen is larger than a £2 coin.
Location-wise, the damage is less than 3cm away from the car frame pane.
If the windscreen cracks or chips obscures the driver's line of sight.
The side of the damage is on the inside and not on the outside.
If this happens, it means the damage has extensively reached a number of the glass and vinyl layers, and for your safety (as well as everyone in the car) you will need a full replacement. This is where the car glass technician will come and remove the entire windscreen and replace it with another one of hopefully good quality, along with any other parts that interact directly with the glass screen.
Unfortunately, this typically costs a whole lot more and will require more time to complete.
Can you get in trouble for driving with a cracked windscreen?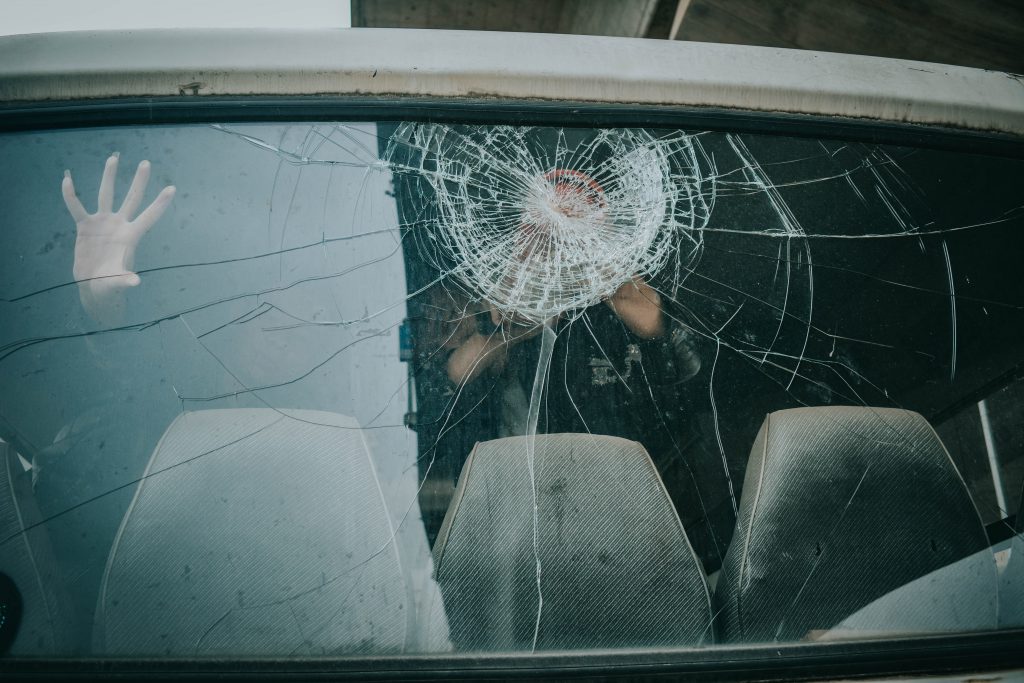 There are two main consequences when you drive around with a cracked windscreen that is in desperate need of a repair or replacement.
Trouble with the Law
Under UK law, anyone found driving with a compromised windscreen is subject to receiving three penalty points on their license, a heavy fine of up to £500 or even both. The level of punishment is dependant on the level of damage and the officer of the law in question.
Hardly worth a lengthy and expensive headache along with a mark on your permanent record hey?
Trouble with Car Safety
Apart from messing with your vision as a driver and putting the vehicle's occupants in danger that way, the windscreen is also essential for keeping the car's framework in place in the event of a horrific car accident. If your screen is cracked and breaks on impact, there's much less keeping the frame from crumpling in like a can at the point of impact, or if the car rolls over.
Not worth your life, or the lives of those on the road around you.
What conditions need to be in place for a windscreen replacement?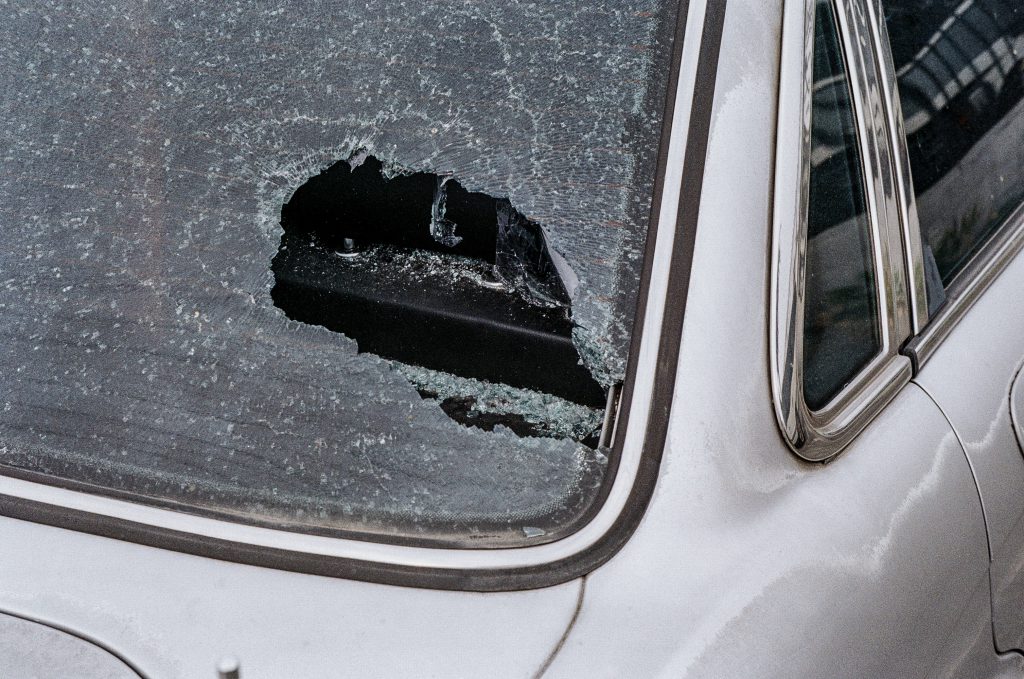 There are just a few things you need to make sure of before one of our car glass technicians comes to your location to perform the windscreen replacement:
The area must be accessible by land or through a bridge so they can drive to your site.
There must be sufficient shelter. When it's raining, or if there's a mighty wind, we need some cover to complete a car glass replacement.
After the windscreen replacement is done, the car will need to stand stationary for at least 30 minutes for it to "settle".
You need to make sure you have given the correct details to the car glass technician so that they don't bring the wrong shape or type of windscreen.
How does the process of a windscreen replacement work?
When you find you'll need a car glass technician's services, you will call a trustworthy one from a reputable company and give them all the necessary details so they can bring the correct type and shape for a proper installation.
They will book the best time slot for you, at a date that works best for your schedule. They will call to let you know when they are on their way.
A repair takes around twenty minutes, but a full windscreen replacement will be around an hour, usually less. Your car will have to be out of the sun, wind and rain during this process, and at least half an hour after it's done.
The glass technician will pop the windscreen out and replace it with the new OED glass and any parts of the car that interact closely with the windscreen.
And you are good to go!
Please note that if you fall sick or are unable to provide shelter from any storms, you will need to please let us know within a decent amount of time to reschedule without too much hassle.
How much does a windscreen replacement cost?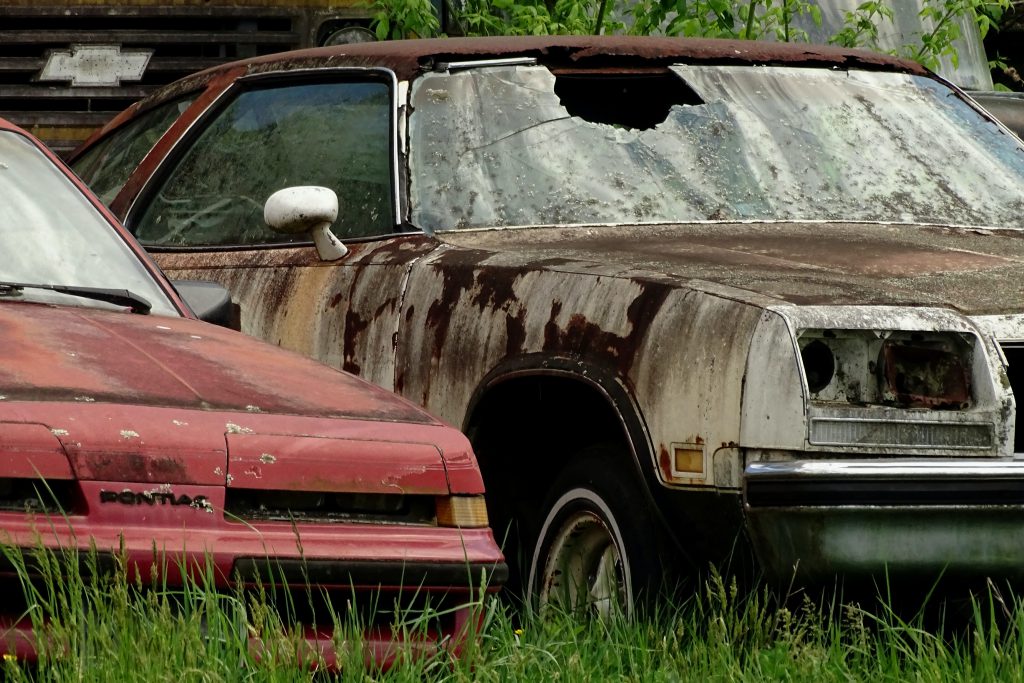 A few factors are essential to note down and inform the glass technician of, as this will ensure the correct windscreen is brought along and will determine the total cost of your windscreen replacement.
When we calculate out the entire expense of your windscreen replacement, we have to consider several factors.
Windscreen replacements can range anywhere from £150 to £1000. The three most significant factors that influence this cost are the car make, model, and production year.
Make
The phrase "make" originates from the term automaker, which informs us which company built that car. An example of this would be Volkswagen, BMW or Ferrari. The more ornate the make, the more formidable the costs will be, due to the more valuable parts being required.
Model
The car model is the phrase applied by the vehicle businesses to sell their different ranges of similar cars—the systems used by them to classify their product span over other models alternate between different manufacturers. For example, the Ferrari models' difference would be the Ferrari F8 Tributo and the Ferrari Roma. Same make yes, but a whole different breed regarding appearances, specs and characteristics.
Year
The year your car was produced plays an integral role in the total cost. The Mercedes A-class manufactured in 2003 versus the Mercedes A-class made in 2020 will have less advanced features and specs, making it more manageable and economical to replace.
What are the features that could impact the total windscreen replacement cost?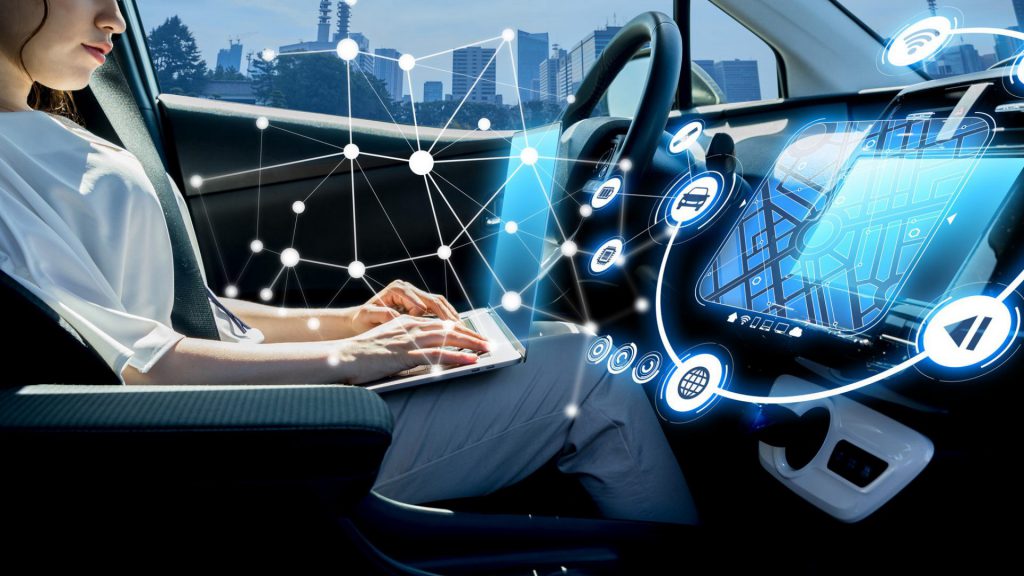 Aside from all the cars details, some windscreen features that your automobile might have in place can add to the total cost.
These are beneficial features to have while driving, since they are designed in mind for our safety and comfort while driving, but they are extra parts that require delicate interactions and will cost more because of this.
These features may include:
A Heads Up Display
The Head-Up Display beam a floating image of all the important information you'd find highly advantageous when operating your car. It's projected directly onto of the windscreen in front of you.
Most head-up displays will showcase everything from your speed level to helpful directions, along with statistics.
Rain Sensors
Utilising light sensor technology to ascertain how much moisture affects your windscreen, a rain sensor was invented in mind to fight driver distraction. It guarantees that your scope of vision never becomes too distorted by rainfall.
Once rainfall touches with your windscreen, a command is sent to the windscreen wipers to alter their movement respectively.
A Camera on Windscreen
This ingenious little device records video information while driving and supports you in becoming more aware of the outside world and react more reliably to possible perils. It's also handy for parking correctly on the first try, and to supply footage for those bothersome court cases where you have to prove your innocence in car accident cases.
Green Tints / Grey Sun Strips
You might notice particular car glass types have a slight green tint or that their windscreens utilise a grey strip bar near the ceiling. These both serve the same kind of function; eliminating the blinding sparkle of the sun, and defending your skin from its harmful UV rays.
It's a full-time job; the time periods your eyeballs are most likely to be scorched are in the morning and evening when apollo rises and sets with his chariot, and mid-afternoon is when he has the highest potential to damage your skin.
An Electrically Heated Windscreen
Electrically heated glass is built when one triple-glazes the laminated glass, permitting them to carry electronically-controlled radiating heat, and in the process creating an on-demand tropical paradise. It also supports with visibility problems caused by frosting over, due to cold weather or blizzards.
An Acoustic Windscreen
By merely joining an extra layer of vinyl to your windscreen layers, you will gift it sound-dampening properties and produce a sanctuary of quiet tranquillity for yourself.
How does insurance work with windscreen replacements?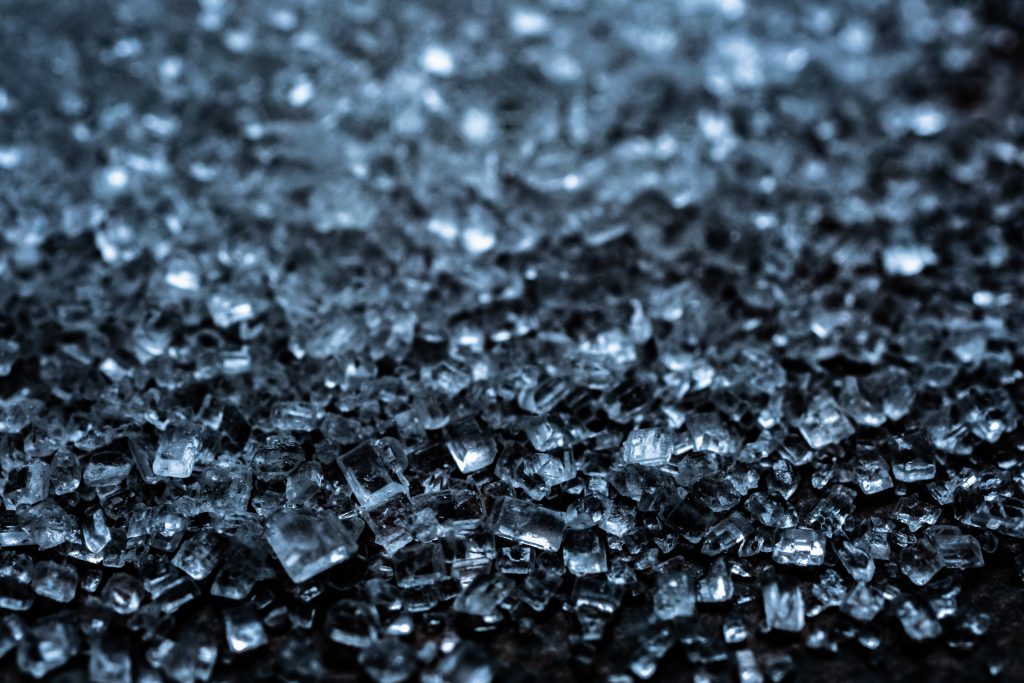 Any auto insurance firm worth its name will cover the comprehensive costs that can sometimes go into car glass repair or windscreen replacements. Most policies might have a deductible payment amount of between £100 to £300 for each replacement.
However, not all insurance businesses are identical. In would be in your best concern to talk to your insurance agent, discuss with them in detail what is included by your plan, and what conditions need to be met for them to cover you.
At UK Car Glass, We allow a two-year warranty on all windscreen replacements. We also give a guarantee on the installation of the car glass. Just let us know if anything has gone wrong, and we'll come out to repair or replace it, ASAP.
What is OEM, and why is it important?
Original Equipment Manufacturer or OEM determines that the car glass components used to restore the defective glass in question came from the actual vehicle's maker.
Why does the OEM-grade matter?
Companies out there use car glass willy-nilly from multiple sources because they got a great deal, or they still want to work a job despite not having the OEM-Material in stock.
When the car production company that produced your car designed and built the glass for your windscreen and side windows, they outlined that glass type and make specifically with your vehicle in mind. They considered all the ways it would fit into that frame and interact with other car parts.
Non-OEM materials might be handled by technicians who are not fully proficient in how these parts work, or how to install them effectively. And even accredited and professional ones will struggle to get them to fit your vehicle correctly.
Save yourself many hours of admin headaches. Instead, employ technicians who always use OEM grade glass.
Why should I trust UK Car Glass for a windscreen replacement?
Great reviews
Trust our past and happy clients who have given us exceptional reviews on glass repair and windscreen replacement.
Easy website
Our website is user-friendly-designed and hassle-free. It has been designed with your convenience in mind and allows quick bookings and quicker solutions to any FAQ you may have.
Mobile Service
Our mobile service offers fair and extensive coverage over the entire UK. Just book online, and we're there at a time and date that suits you best!