Owning a Hyundai i20 can be a remarkable adventure. It's sleek, and it's powerful, its got all the fun features-
Oh god… why is there a chip on the windscreen? No no no, it's spoiling it. Oh no, why is it so costly to fix? What the hell do I do now? Why is this happening to me!?
Don't worry, just relax- I'm here to assist you in answering all these questions, along with some others you hadn't thought of yet. So, let's examine the business of windscreen replacements and car glass repairs involving your Hyundai i20.
Why is the Hyundai i20 such a popular car?
The latest Hyundai is all about bold style, elegant interiors and high-tech gadgetry. It wants you to need its cars.
The i20 nails the mark in all regards, from its impressive chassis and sweet-spinning three-cylinder motor to practicality, devices and running costs thanks to Hyundai's strong guarantee and finance prices backed by a low deposit
While based on identical principles as its predecessor, Hyundai has developed the i20 in every area. You can't fail to notice the finer new styling, with a wider grille and dynamic headlights that equal those of other models in the range and the unique tail end with its claw-like lights, an animated panel that connects the rear clusters, and a differentiating black element that seems to expand the size of the rear window visually.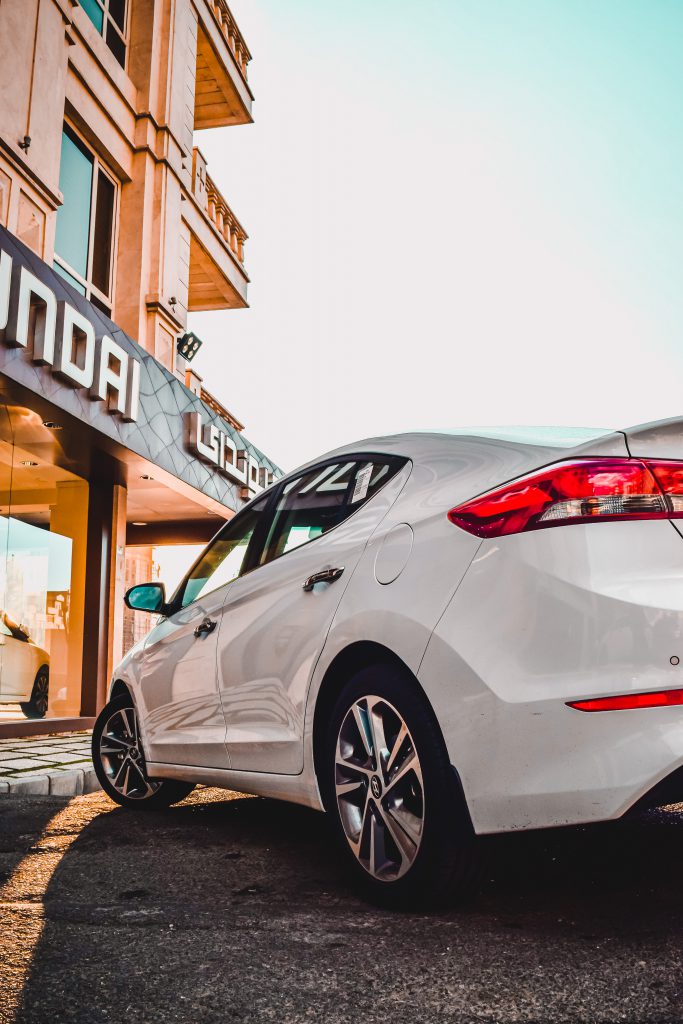 Why do cracks and dents appear upon the windscreen of my Hyundai i20?
So we've all been there, enjoying our drive down the road, appreciating the beauty of the day when- WHAP!
You spot it, that tricky little tiny crack or chip that is suddenly distorting your otherwise perfect field of vision.
And now you're bothered with puzzles like:
From where did it arrive?
Why did it appear?
Who can I blame for this?
Well, here are some guilty agents you can point fingers at:
Road & Sidewalk Debris
You've probably heard or even observed this occurrence before, especially when rolling along nearby trails that have been freshly paved or lately had a pothole patched. Or when you've been a "naughty" driver and didn't leave sufficient distance between yourself and the vehicle ahead.
The impact from these small and annoying pieces of rubble can create a crack in your windscreen if it shoots in from the wrong angle and with enough force behind it.
However, this cause is a relatively minor problem and usually the most frequent cause of windscreen cracks forming.
Fluctuating Temperatures
It is such an utter delight to endure both sides of the spectrum regarding weather, right? With freezing winds the one day and hot sunlight the next, giving off excessive heat and chills, our poor Hyundai i20 is ever so slightly shrinking and growing within its framework every day due to the alternating shifts in temperature.
This event produces something we have termed as a stress fracture, which makes perfect logical sense since both the windscreen and the driver are about to split from the stress. So, whenever you have what looks like an entirely random crack appearing suddenly for no outward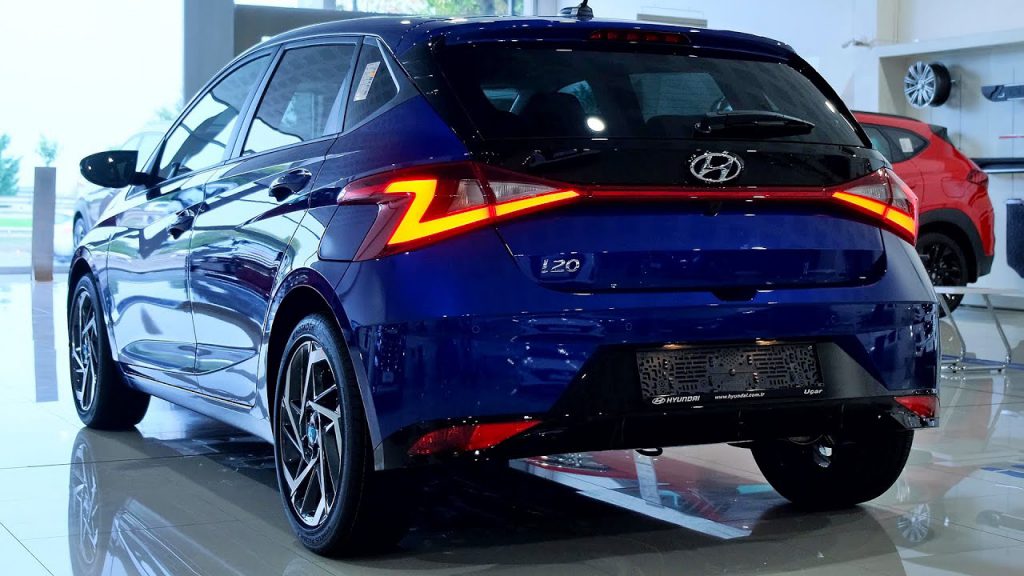 Can I fix these cracks myself?
Whether produced by flung-up stones from the street or other reasons of impact, chips and cracks will grow over time; it's just an unhappy fact.
If they should become too widespread, the entire windscreen may demand a complete replacement. However, there are a few instances where the cracks are just small enough that you can directly repair them yourself without a professional on hand.
Follow the simple steps below for an uncomplicated DIY windscreen restoration for your Hyundai i20:
Get a windscreen repair bag from a reliable store
Wash the glass very precisely around the chips or dents
Set the adhesive piece and the plastic support that comes with the bag.
Insert the bags' epoxy resin with the syringe
Please leave it to harden and then remove the plastic support from its spot
Eliminate any excess epoxy resin and thoroughly rinse the glass, ensuring there is no mess remaining to ruin the surface
When is a crack or dent too big to repair?
Cracks more far-reaching than a £2 coin, and all cracks more extensive than 6 cm long cannot be repaired with a windscreen repair bag and should be either fixed or restored by a car glass professional and certified glass service provider.
If any of the following situations transpire when the crack appears, you will need to have your Hyundai i20 taken to a trained expert:
The placement of the crack is less than 3cm away from the Hyundai's frame pane side.
If any crack or dent covers the driver's vision in any way.
Any damage at all is on the interior of your Hyundai i20's windscreen and not on the outside.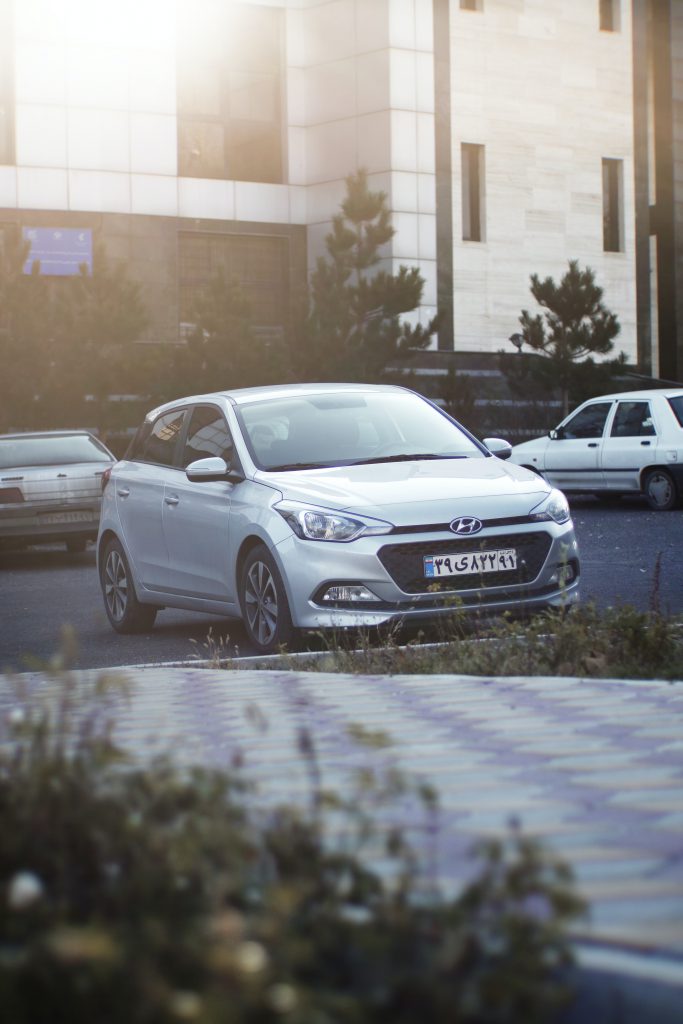 What is the process in getting a windscreen repair/replacement for a Hyundai i20?
The great news is that it's relatively simple to replace or repair a windscreen and other car glass sections, and we'll always do it at a reasonable price.
First step; you recognise that you need a repair or replacement for your Hyundai i20!
Second step: You advance to our homepage and check out the required web form.
Our website will require you to present the following important information:
Your licence plate.
Which section of car glass you will need repairing/replacing for (Eg: your front windscreen or rear windscreen).
The make, model, style, number of doors and year of creation for your Hyundai i20.
We will ask you to give the address to where you'd like us to send our car glass technician, on a date and time that suits your schedule best.
Then all that is necessary is for you to do is sit back and experience the magic! Our technicians will always call you on the glass replacement day to confirm the pre-approved two-hour time opening. They will ring once more, half-an-hour before they are expected to arrive.
Can I replace my windscreen using my insurance?
Most halfway respectable UK Insurance Companies will cover car glass repairs and replacements granted that the context of the damage falls under their jurisdictions. It is best to go over your plan completely with your insurance broker to ensure you are wholly aware of when you are and aren't included to be covered.
At this time, we can't charge your insurance company instantly on your account. Nevertheless, we would be happy to support you if you wish to book, finance and then claim it from your insurer. We have expertise with most UK insurance policies.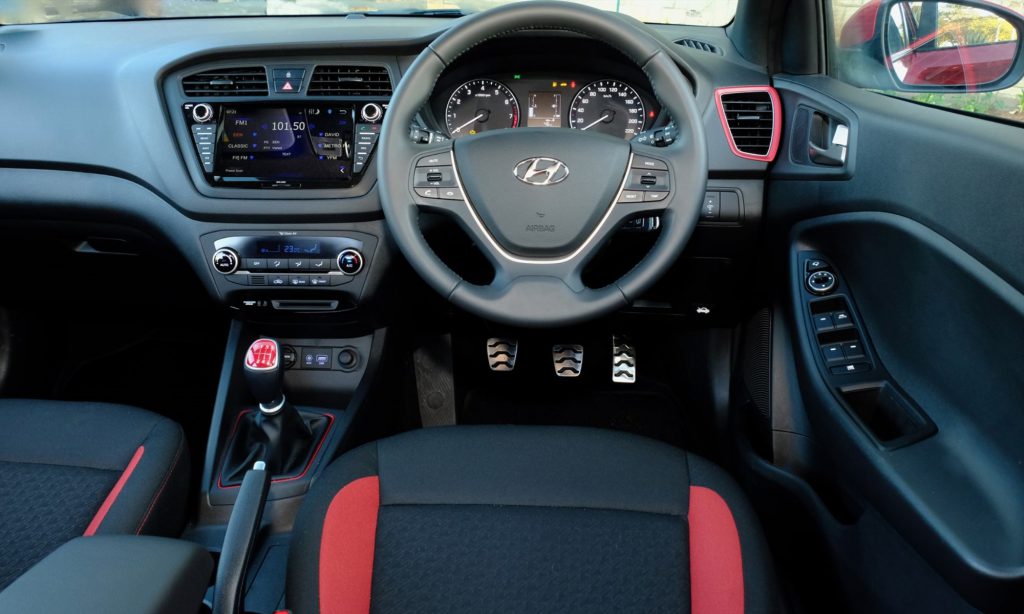 How much does a windscreen replacement for a Hyundai i20 cost?
Regrettably, this problem doesn't have a simple solution. Many factors have to be taken into consideration before the closing quote for your windscreen replacement can be sorted out.
First and foremost, we first have the year of construction, the amount of doors, and the particular style of your Hyundai i20.
The Year of Construction
There is a significant difference between finding a windscreen to replace a 2008 Hyundai i20 model and one from 2021.
2008 Hyundai i20 model with all the newest windscreen features possible at the time: £335.67
2021 Hyundai i20 model with all the newest windscreen features available: £444.26
As we can see by the significant difference in cost between the two, the later models will usually always have more powerful tech installed into their windscreens, and therefore require more components and finer expertise when replacing them.
The style of the Hyundai i20
Since 2015, you'll find various options of styles to pick from for your Hyundai i20. Each individual class is elegant in its own way, and each does come with special features and visual appeals depending on your particular brand or taste.
Some are definitely more expensive than others…
Hatchback: Typically a more family-owner sort of style. It is larger than its cousin, with more capacity and slightly fewer flashy articles. Functional but still fashionable.
The average cost for a hatchback-style with all windscreen features: £335.67
Coupe: This version of the Hyundai i20 has been cleaned up a bit and composed in mind to be smaller than the Hatchback, and with all the elegant luxury lines embedded in its slightly more sophisticated style.
The average cost for a coupe-style with all windscreen features: £444.26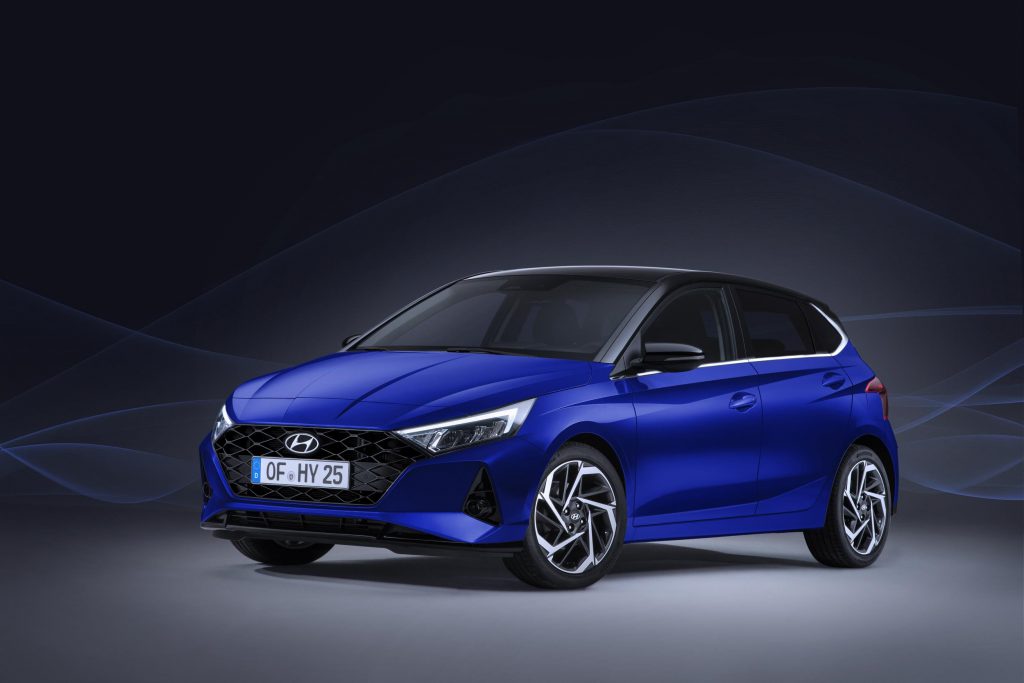 What happens if I continue to drive around with cracks on the windscreen of my Hyundai i20?
Three major results come from driving around with a cracked windscreen on your Hyundai i20; police issues, safety issues and moral issues.
Law issues
Within the UK safety law, a police officer is entitled to fine you an ample fee or administer three penalty points to your license or both if you have sufficient damage on the windscreen of your car. The extent of the punishment depends upon bad the levels of the cracks are and how obscured your vision is when you were found driving recklessly.
Safety Problems
The windscreen and the other car glass sections (the rear windscreen and side windows mainly) serve numerous safety purposes within your Hyundai i20. They help with clear vision while guarding against any outside elements, but if they're split or broken, that means your Hyundai i20'si20's structural integrity is jeopardised as well.
Car glass works to hold the structure securely in place should your Hyundai i20 get into an accident or rollover. If you previously degraded the glass, it is far more likely to shatter, which will not stop the frame from crumbling and grinding the inhabitants—something to avoid.
Moral Ethics
Suppose you should choose to drive around with a damaged windscreen or cracked sections of side windows, and you don't get it repaired promptly. In that case, you're wilfully placing your life, the lives of your riders, and everyone near you on the street at needless risk.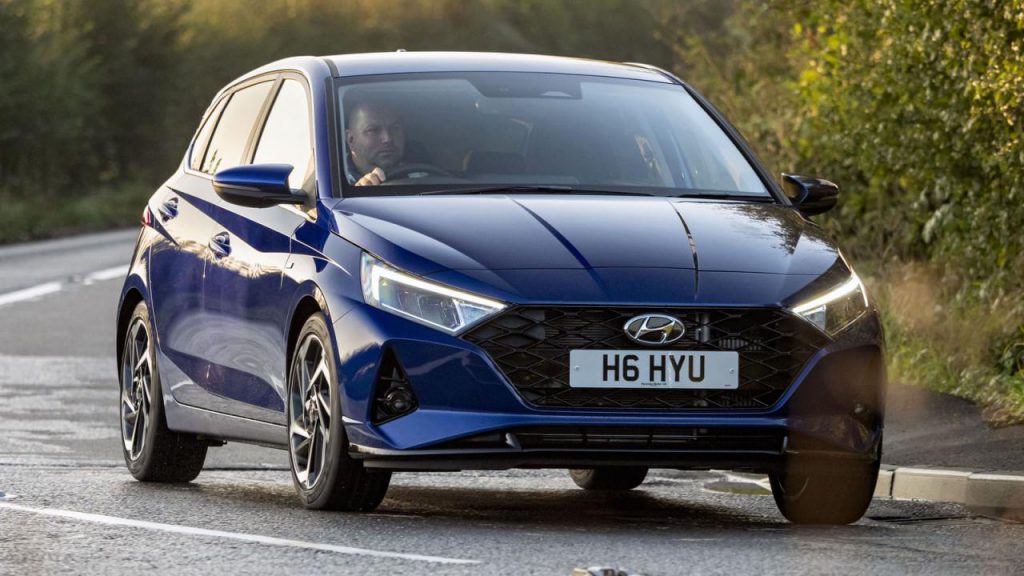 At UK Car Glass, we'll eternally make sure to manage your Hyundai i20 with the greatest attention and special responsibility that anybody could provide. Here are just some reasons to put our unbelievable client services to the test:
We are mobile and on the go
No more will you have to start your Hyundai i20 and drive with a cracked windscreen or section of car glass to the nearest car repair centre. This will save you both time and money while also lessening any unnecessary risk on the road. We will travel wherever is reachable within the UK borders, as long as it is attainable by land or bridge.
A hassle-free online booking system
Our website has been re-done and fixed by website specialists to ensure both a pleasant and easy-going experience for any and all users, despite of their technical abilities (or lack thereof). Simply schedule at a time and date that works within your calendar, and we'll select one of our certified and authorised professionals to come over at your leisure!
Raving reviews from previous customers
Check our capabilities from earlier clients who made use of our assistance, and you'll realise that we exceeded all our competitors with our reviews. We are pretty proud of our services concerning customer engagement, expert responsibility, and quality of service.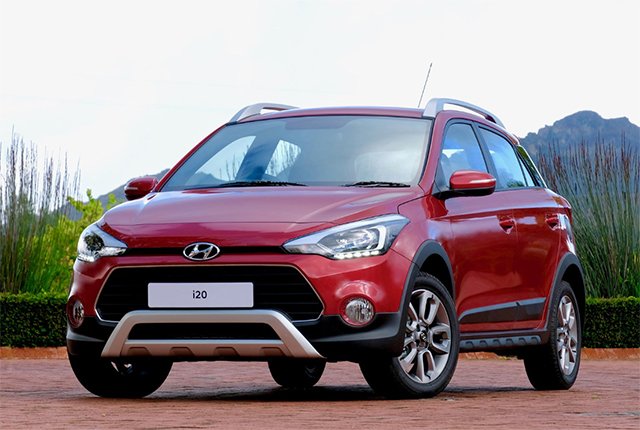 Interesting Fact about the Hyundai i20!
Meaning of the Brand's Name
"Hyundai" is a Korean word that means 'modernity'. This name absolutely accommodates the brand's slogan, "New Thinking New Possibilities".
In all Hyundai automobiles, there is a diagonal letter "H", which is used to symbolise two individuals shaking hands. These two hands are a company's representative, and the other one is the satisfied customer.
They created this symbol to represent the trust, satisfaction and confidence between both the company and the happy consumer with their latest purchase. The oval shape around the letter 'H' exemplifies the goal of making such deals worldwide and how they will strive to do so for many more years to come.