Car glass repairs within the UK can be a daunting task at times; where do I go? Which place has the most affordable prices with the least shoddy quality? How on earth did my car's glass crack in the first place? Could I have prevented it?
Keep reading to find these answers and more!
What type of glass is used in car windows?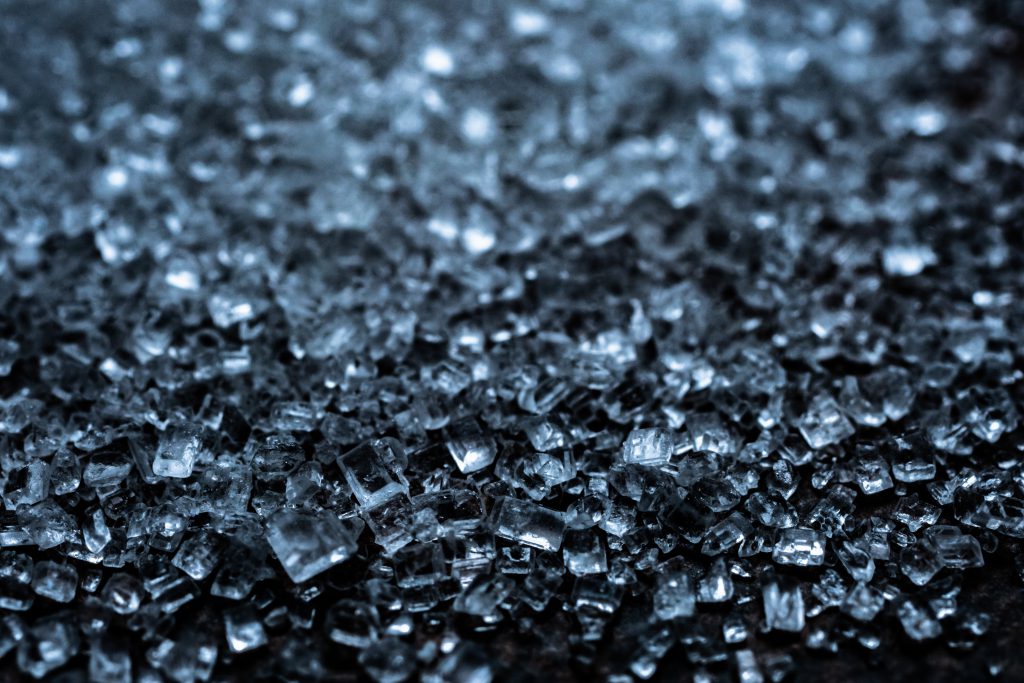 The glass in your car consists of front and rear windscreens, driver and passenger side windows (as well as rear driver and passenger side windows for four-door type cars) and in some cases, a glass roof panel.
Many types of glass may be fitted with other materials to increase its durability, transparency (for privacy purposes) or contain run channels which are designed to contain any shards of glass. This is in case the car glass breaks suddenly due to impact, preventing extensive damage to the car's occupants.
Typically front windscreens are made with laminated glass, which is two pieces of glass which contain some vinyl in between them. Rear windscreens are usually made from tempered glass (also known as "safety glass").
Importance of your car's glass windscreen
The primary purpose of the glass of your car is to protect the driver and other occupants from dangerous elements. These may include strong winds, roadside debris, and other objects would cause bodily harm.
The windscreen also offers protection in another way; by strengthening and reinforcing the structural integrity of your car's frame, so that in the event of an accident, or rollover, you are less likely to be crushed to death.
When cracks or dents appear on your car glass, it's the warning signs that not all is well with the safety of your vehicle. When left unattended, these small flaws can blossom into a spreading network of cracks that will hinder your vision while driving, and also increase the chances of your car glass shattering. That is why it is always important to arrange to have the best windscreen replacement possible.
Importance of the side windows
Side windows are more likely to shatter into pieces from damage than the front and rear windscreens of a car. If they are damaged or cracked, they have the potential to break into sharp shards of glass that can harm the occupants of the vehicle.
In cases where there is damage to the side windows, replacement is usually the only option. These side windows play an essential role in assisting with the structural integrity of the car, as well as shielding from external objects. It would be best if you also had crack-free side windows to provide a full 360-degree view at all times, which is crucial for safe driving.
What is ADAS?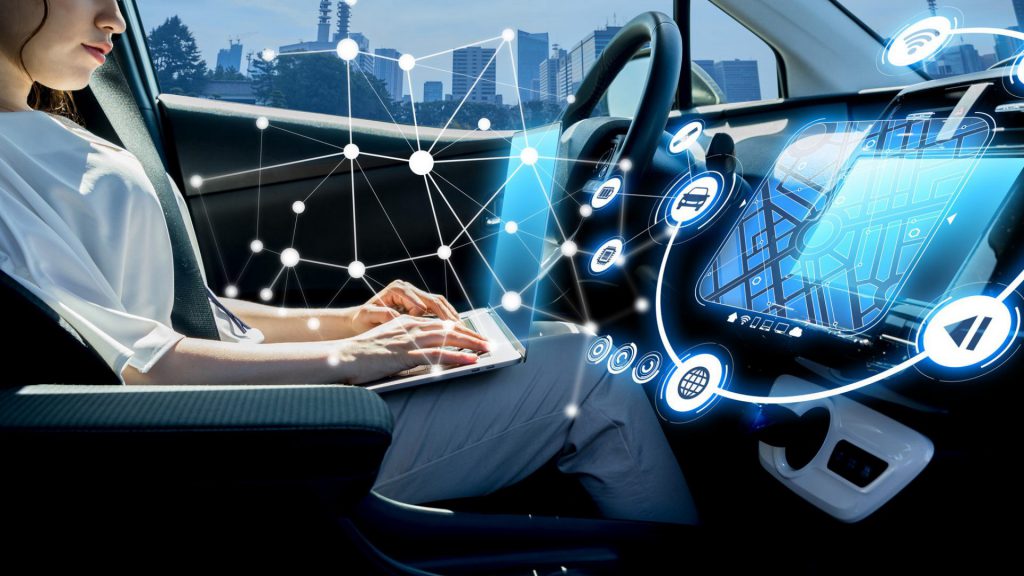 There are electronic and advanced systems known as advanced driver-assistance systems or ADAS. These are designed in mind to help with safer driving and more efficient parking.
They work by interfaces between the vehicle and the human driver, either manually or automatically through sensors and cameras to detect any nearby obstacles or paths ahead. They are designed in mind to reduce the risk of car accidents and fatalities on the road.
What does ADAS have to do with my car glass?
Examples of ADAS are rain sensors, driver assistance GPS, automatic parking, automotive night vision, collision avoidance, cruise control and window heating. These all interact with car glass in one way or another and can impact the cost of glass repair or replacement.
This is because ADAS calibration is required when replacing a section of car glass fitted with ADAS features. This means the procedure becomes a whole lot more complicated to perform than just a glass repair or replacement.
What is OEM?
Original Equipment Manufacturer or OEM means that the automotive components that are being used to replace the defective glass in question come from the original vehicle's maker.
Why does OEM matter in terms of my car glass?
When the automobile manufacturing company that created your car designed and produced the glass for your windscreens and side windows, they planned that glass type and make specifically with your vehicle in mind.
Other glass companies might take those glass parts and sell them independently to be used in other vehicles. This could be a problem when installing glass parts that are not OEM, as it might not fit as well, or interact with other features as it was designed to do so. It might also be handled by technicians who are not fully proficient in how these parts work, or how to install them effectively.
To save yourself many hours of searching for the best fitting glass equipment, and any chance of shaky workmanship, rather trust technicians who always use OEM.
What causes damage to the glass in my car?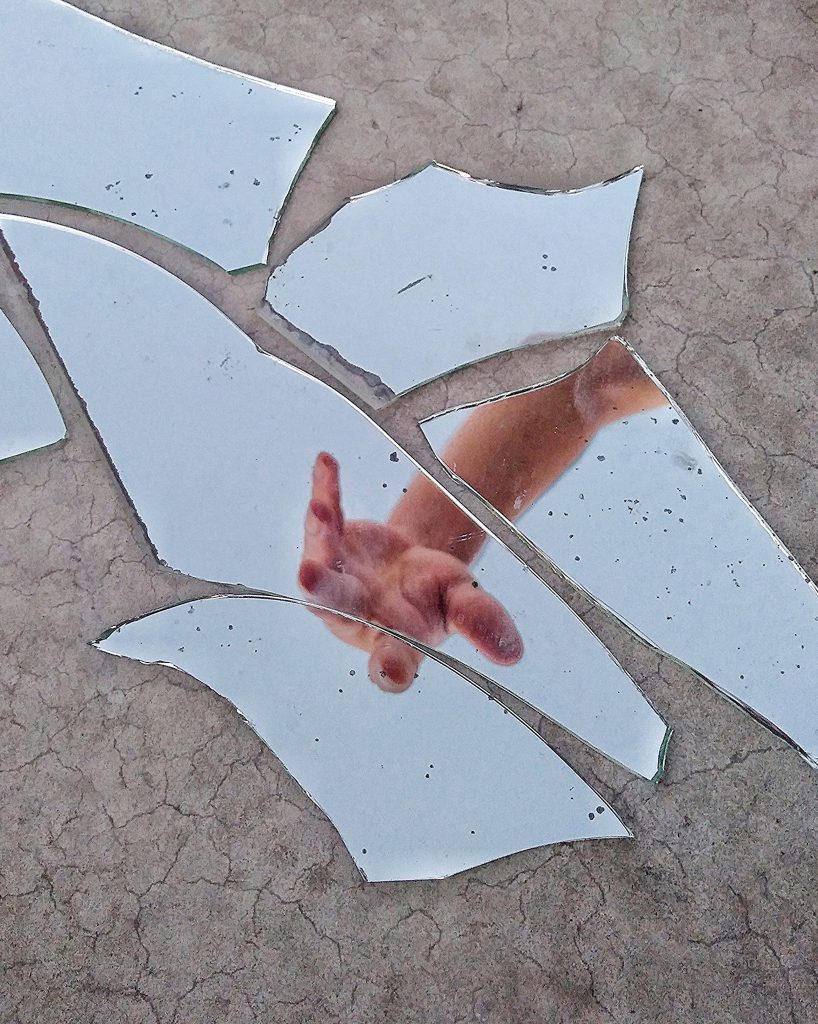 There are several factors that can cause your windscreen to develop cracks that require glass repairs or a full replacement.
The impact from an object
The most common reason that cracks or dents may appear on your car's glass. Small rocks or other objects can be churned up on the road from other vehicles or other machinery and strike your windscreen or windows hard enough to develop cracks/dents.
In severe cases (high velocity or large objects) can cause the glass to shatter completely, although this is less likely to happen.
Stress fractures
Whenever your car is subjected to extreme temperatures (hot or cold), then cracks may start to appear due to expansion and contractions within the glass framework.
Stress fractures can also occur from structural problems from a cars frame alignment or a defect in the positioning of the glass, all issues which typically arise from a mishandled windscreen or window replacement. In cases of stress fractures, a simple repair is never truly a safe option, and it is better to have the entire section replaced, or risk having the exact problem develop again.
Dirty or compromised glass surface
A windscreen or window that is filthy holds more erosion probability. And any existing cracks that are filled with liquid has more likelihood to spread further across the surface.
What are the effects of driving with a damaged windscreen or window?
Driving with damaged car glass can have many dire and easily avoidable consequences. Even a single small crack has the potential for danger to both you, your passengers, your wallet and your criminal record.
Protection
Car glass is there to protect you and all occupants with the vehicle from any bodily harm. When you operate your automobile with damaged car glass, you are subjecting everyone on the road to a higher chance of danger from physical and mental damage. Cracks in your car's glass mean the structural integrity is jeopardised and that your vision is not 100%, both of which are vital when travelling.
Legality
Driving on the road within the UK with a scratched or damaged windscreen fall under "reckless and dangerous" driving under the law. The penalty can range from adding points to your licence to having a hefty fine issued.
Any signs of damage that have been left unaccounted for have the potential to get you into plenty of hot water with the law.
Morality
Everyone has a right to safety and security. When you drive with a set of damaged or compromised car glass within your vehicle, you are needlessly putting yourself and everyone near you in danger.
Such a level of negligence can result in bodily harm or even a loss of life. Do the right thing, and make sure your car glass is adequately cared for and that your ability to safeguard your passengers is fully optimised.
How to prevent or delay damages to your car glass
Prevention is cheaper than repairing or replacing. There are several options you can take to reduce the odds of cracks or dents appearing on your car's glass.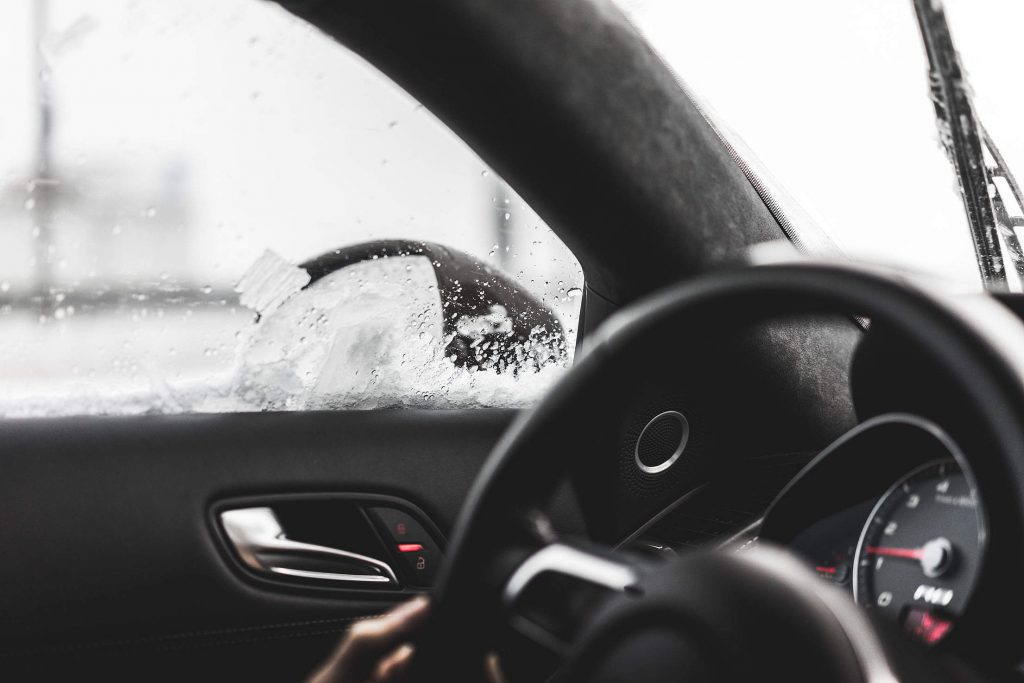 Shelter from the elements
You should always make sure your car has covered parking, to reduce its exposure from the hot sun or the blistering cold. Fluctuating temperatures are what causes stress fractures.
To have a cover from the elements also means it's less likely that your car will be exposed to any hail from the sky, or random objects that might be hurling towards the vicinity of your car (such as cricket balls or frisbees).
Keep your cars glass clean
Erosion can take place from gritty sand or dirt that stays on your car's glass. And any cracks or dents that contain water or mud have a greater chance of deteriorating further.
Continuous use of windscreen wiper fluid has been known to filter into cracks and cause discolouration, so that even after a repair the view is not clear.
Steady driving on the road
It is often due to speedy or reckless driving that small stones or debris are thrown up and hit your windscreen or side mirrors, which can cause impact damage.
Driving too close behind another car will have the same effect, so make sure to always maintain a safe distance.
If you are driving during a hailstorm, reduce your speed to lessen the velocity of the hailstones striking your car.
Regular glass inspections
Tiny cracks might not be noticeable, but they have a chance to develop into bigger and more dangerous ones if left unattended. Repairing is easier and cheaper than a full replacement, and so it would be within your best interest to carefully examine your car's glass every week or so to nip any budding cracks before they become a real nuisance.
How much do car glass replacements cost?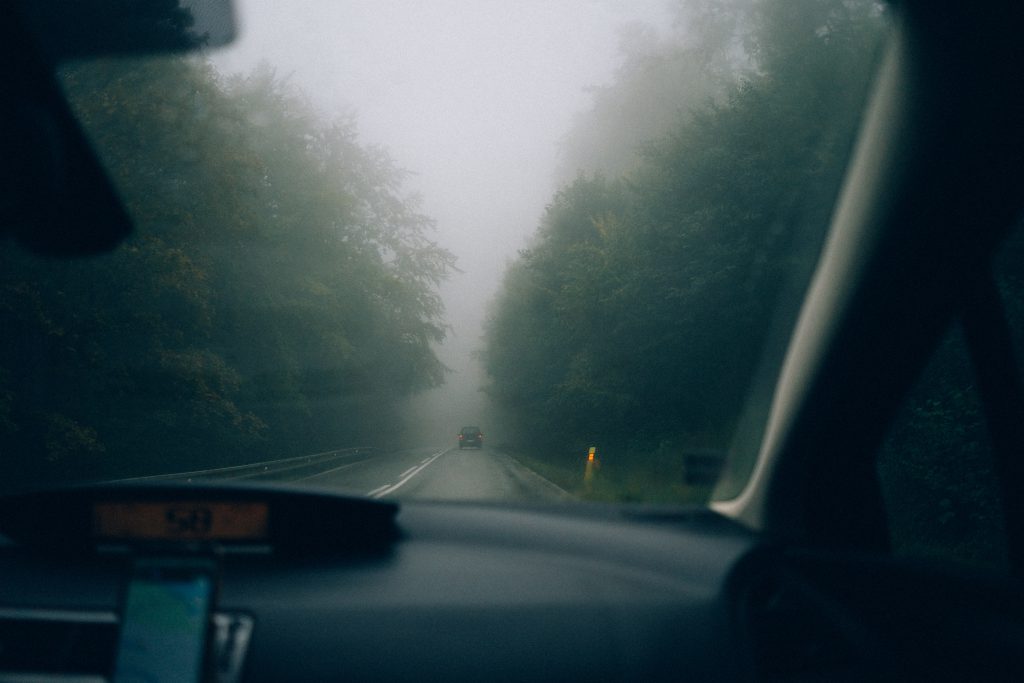 When we work out the total cost of your car glass replacement, we have to consider several factors, and you will need to provide a few details first, such as the glass type, position of the damage, and features of your car that interact with the glass section in question.
Glass repairs can range anywhere from £190 to £420. The three most significant factors that influence this cost are the car make, model and year of production.
Make
The phrase "make" comes from the name automaker, which tells us which manufacturer produced that car. An example of this would be Toyota, BMW or Audi. The more luxuriant the brand of make, the higher the costs will be, due to more expensive parts being used.
Model
The model of a car is the expression employed by the companies to market their range of similar-type cars. The systems used by them to classify their product range into different models alternate between different manufacturers. For example, the difference between the Audi models would be the Audi C-class and the Audi A-class. Same make, but other cars in terms of looks, specs and features.
Year
The year the car was produced plays an essential role in the cost. The BMW X-3 manufactured in 2003 versus the BMW X-3 made in 2020 will have less advanced features and specs, which means it will be easier and cheaper to replace.
Level of damage to your car glass
A trivial crack from a tiny rock connecting with your car's glass is going to be a whole separate range of expenses than from a brick! This level is what determines whether a simple repair is required (which is easier and cheaper) or an entire replacement (much more hassle and costs involved).
Where/who does the fix
Whatever business you decide to take on to fix your car's glass will ultimately determine the cost and level of service you'll get. Therefore it is always vital to make sure you take your vehicle to a place with great reviews for car glass repair, to ensure you don't pay extravagant prices for sub-par work.
What do I need to know before calling in a car glass technician?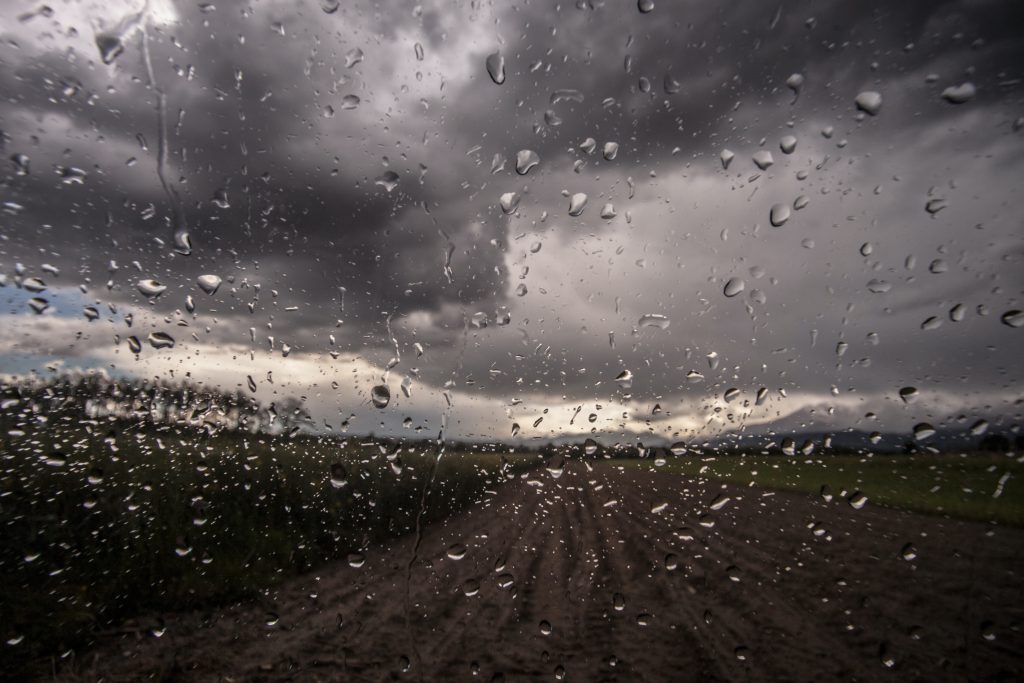 There are a few things you will need to note down before you can call a technician to come to resolve your car's glass replacement or repair (in addition to the other major factors listed previously).
Timespan – Do you need this done immediately? When are you available for your glass repair? What date and time can you free up for the technician?
Location – Where is your car based? Does it have to remain stationary until the replacement or can you still move it? Where is the nearest repair facility? Are you near anywhere dangerous?
External factors – is there something in your nearby environment that might interfere with the technicians work? Is there anything you can note that might help or hinder access to your car?
Section of the damage – what is the technician going to need to replace or repair the car's glass? What damaged it and where?
These bits of information, along with the make, model and year of the car, are essential for the glass technician to know before they can even begin getting you back onto the road. And accuracy is critical in making sure no time is wasted in regards to materials and tools needed for the procedure.
Who can I trust with my car glass repairs in the UK?
We are proud to offer excellent customer care along with a team of accredited professionals waiting on standby to make sure that your car glass replacement is a painless and comfortable one, while still highly affordable. We are UK Car Glass.
Why should I use UK Car Glass?
Great reviews
Don't just take our word for it; trust our many previous and beyond satisfied clients who have left us great reviews on glass repair and windscreen replacement.
Easy website
Our website is user friendly and hassle-free. It has been designed with your comfort in mind and allows quick bookings and answers to any FAQ you may have.
Mobile Service
Our mobile service offers fair and extensive coverage over the entire UK. No matter where your car is, as long as it's accessible by land, our brilliant technicians can come to you to perform the necessary car glass repair or replacements. No more having to drive with a cracked windscreen and waste your day in a stuffy mechanics workshop. Just book online, and we're there at a time and date that suits you best!