The results are out, and the UK has spoken; on what their most popular cars are that is!
Have you ever pondered upon why certain cars seem to be everywhere? Well take a read below and see which vehicles made the cut as the most popular ones in the United Kingdom!
And we'll even throw in an interesting fact or two, just for you.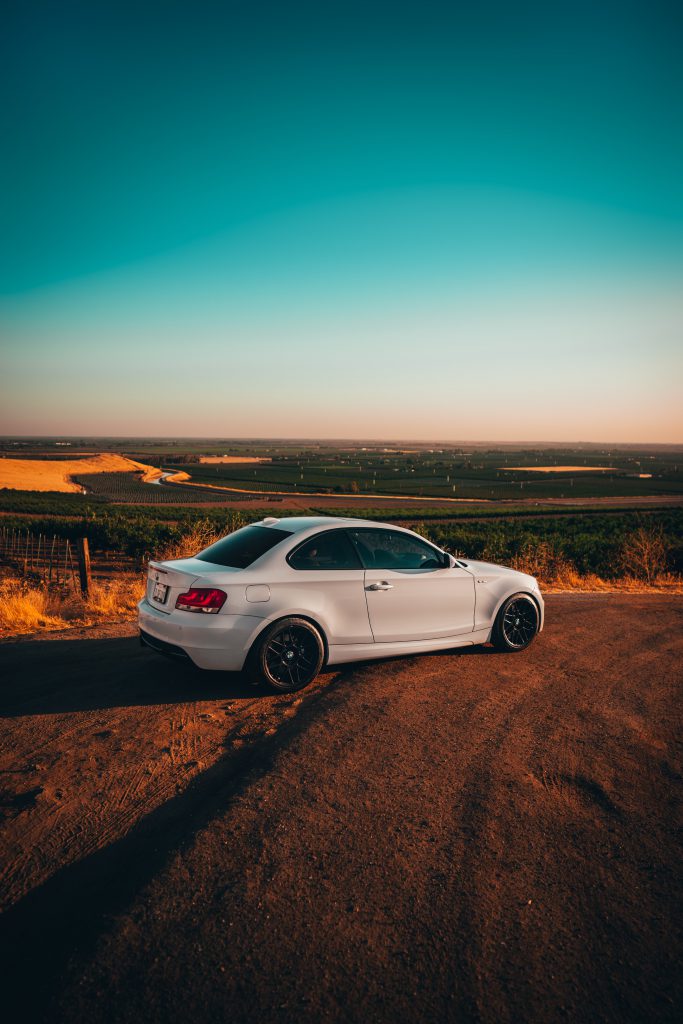 With a whopping 20,034 registrations so far this year, the BMW 1 Series holds the title as being within the top ten most popular choices to buy within the UK. And with this luxury hatchback offering a compelling combo of performance and pleasure, its clear to see why!
Fun Fact: did you know that the company that manufactures these unique cars originally produced engines for planes? And this came about during World War I!
Talk about a high-rise development mixed with many years of experience, eh?
UK Number 9: Ford Puma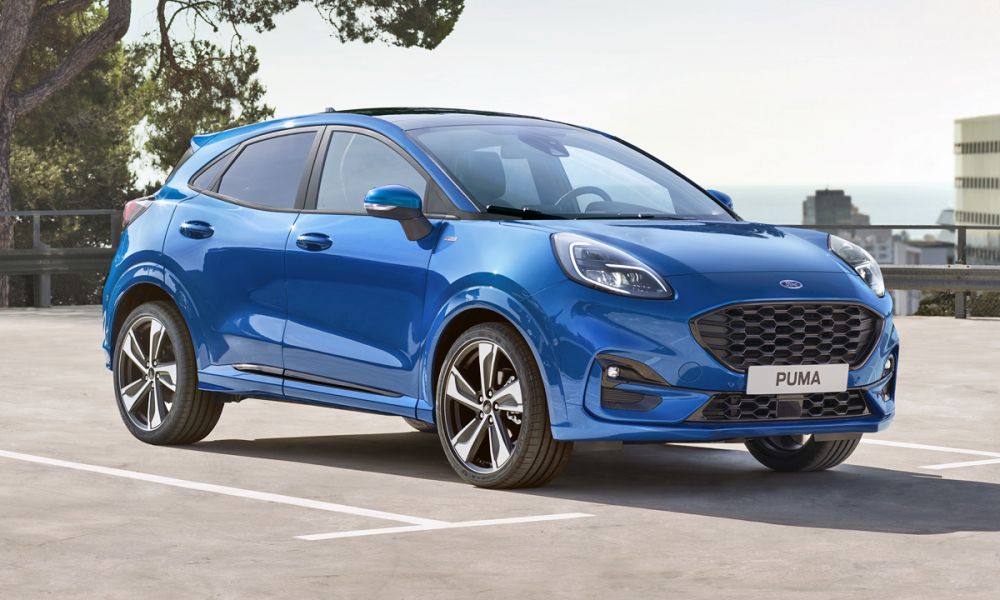 With 21,144 orders so far, the Ford Puma has carved a place for itself within the hearts of the UK people. A stylish and somehow also practical SUV, this automobile has proven its performance time and time again with its 1.0-litre EcoBoost engine units. Keep your eyes on this prize!
Fun Fact: The ford company has invested over 1.5 Billion Euros in having the Ford Puma to be created within the Assembly Plant, Romania. This grant is to ensure that only the most exceptional care and quality will go into its craftsmanship.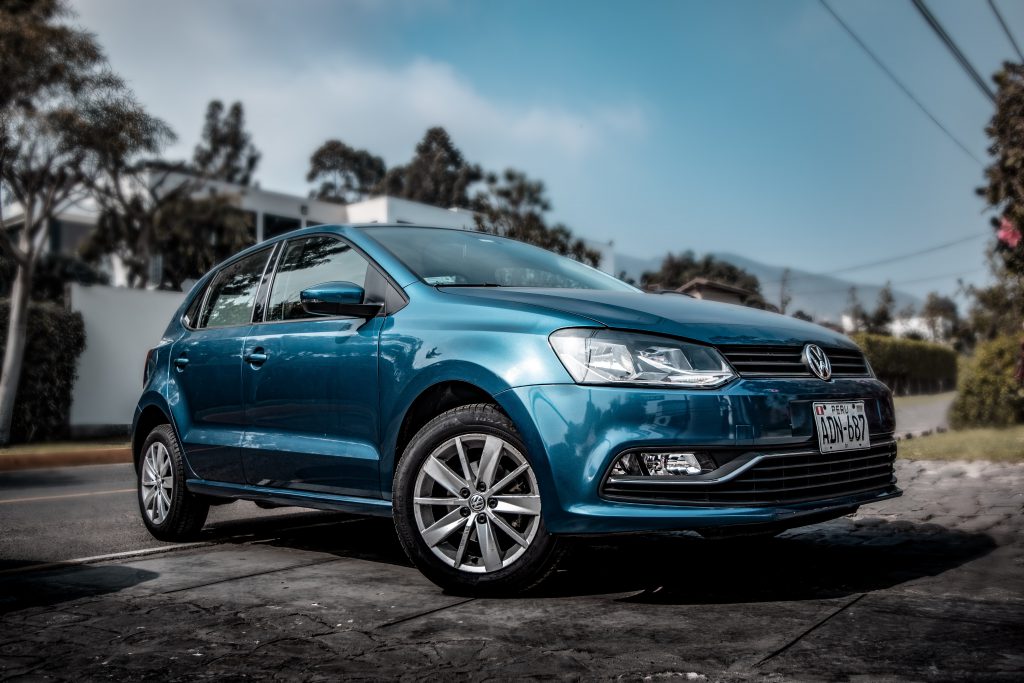 Holding the title of the 8th most popular car in the UK with 23,906 purchases registered this year, the Volkswagen Polo is the 6th generation of its kind. A classy affair, it both stands out and fits perfectly, regardless of its surroundings.
Fun Fact: In 2002, on February 23rd, a Volkswagen sped around the Nardò Ring race track for just over 24 hours, covering a distance of almost 8000km with an average speed of 322.89km/h?
And it casually broke 12 world speed records during this race. Talk about a speedy Gonzales!
UK Number 7: MINI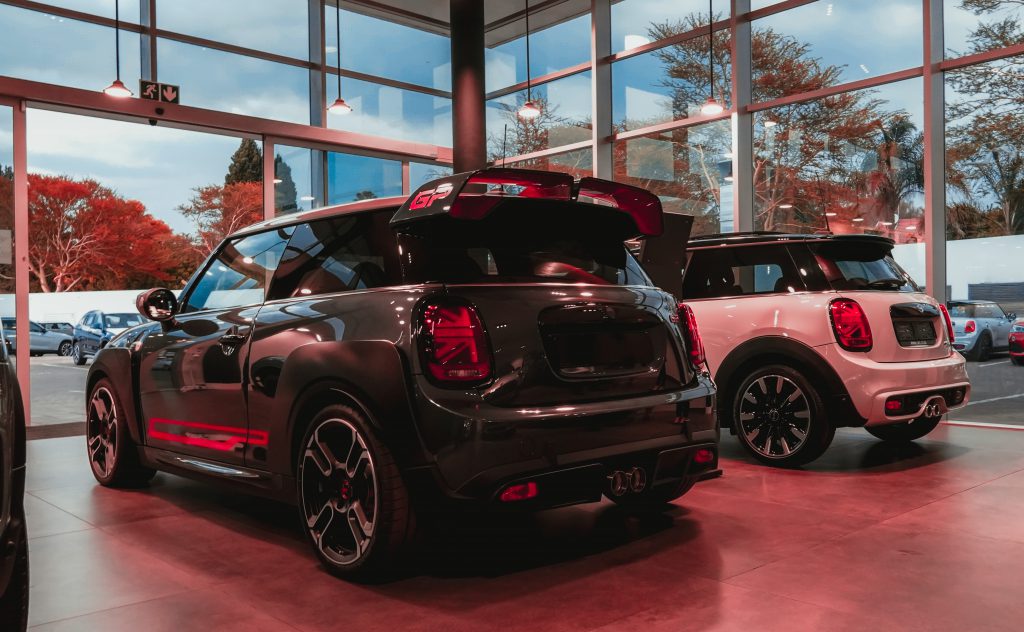 A veritable icon of UK style and sophistication, it is no surprise that the BMW Mini ranks among the most popular on the road and within our hearts. With 25,843 sales this year alone, everyone has their eye on this particular brand of vehicle.
Fun Fact: The very first Mini created did not have a radio (unlike most cars from that era). Instead, you would find a large ashtray in its place. The reasoning behind this was that the original creator (Sir Alec Issigonis) believed a radio to be a "frivolous extravagance" and wholly unnecessary for a car.
Luckily, their reasoning has changed dramatically since then.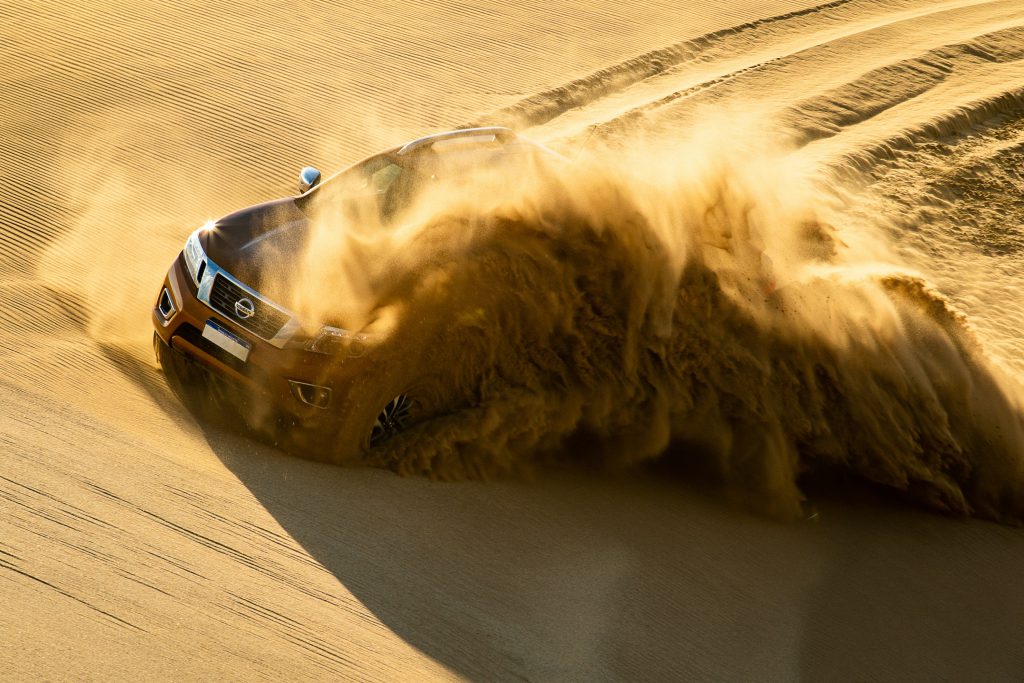 Coming in with 27,795 registrations since the beginning of this year, the Nissan Qashqai has managed to grip its position as the 6th most popular car purchase with the UK this year. And when you consider its incredible framework and advanced media system, it's relatively straightforward why.
Fun Fact: To prove its petrol capabilities, the Nissan Qashqai was driven from Land's End (England) to John O'Groats (Scotland) on a single tank. The distance between the two features is a whopping 839 miles.
UK Number 5: Mercedes A-Class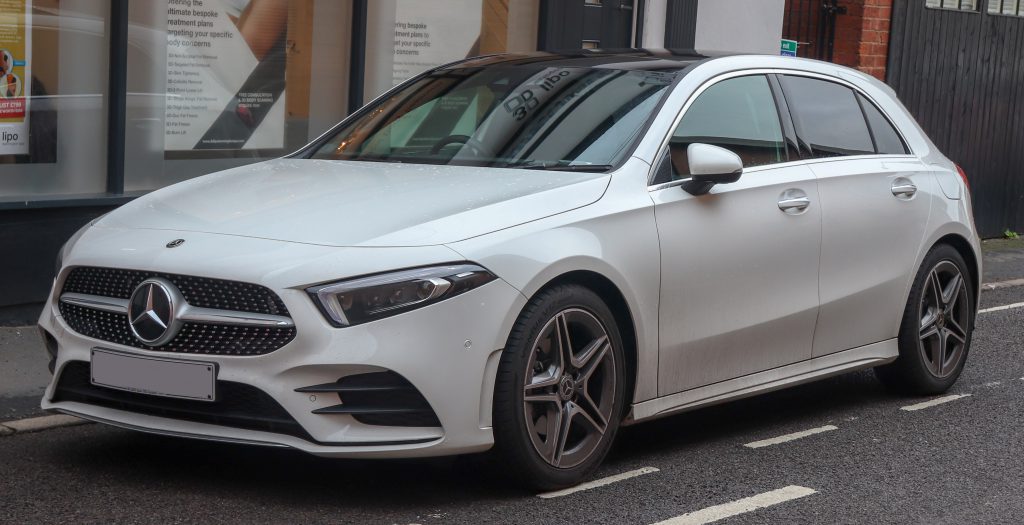 The Mercedes-Benz A-Class oozes luxury and high performance from every pore of its sleek frame. And clearly, everyone else thinks so as well, considering it holds the position of number 5 in the top 10 ranks of the UK's most purchased cars, with 31,608 registered sales so far this year.
Fun Fact: A custom order was placed for a Mercedes-Benz vehicle by a billionaire within Abu Dhabi. Nothing too out the ordinary, except that he wanted the entire exterior done in gold. Not the colour – actual white gold. The final estimate rounds it up to $2.5 million, and whatever the cost of the rest of the car was.
Who says that money can't buy you class?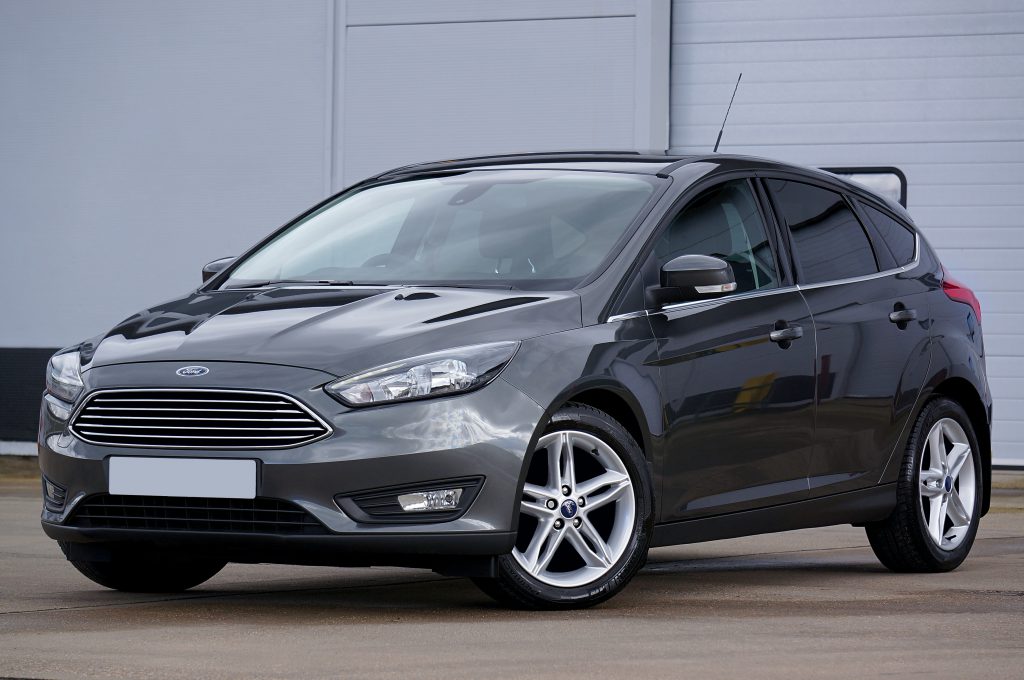 With over 33,965 sales for its two body styles—hatchback and sedan— it's easy to see why the Ford Focus caught the eye of the UK as its 4th most popular automobile purchase. With a mountainous 350 horsepower and 325 lb of torque to push its way through, you'd better try and catch sight of it whenever possible, even with its incredible popularity.
Fun Fact: An interesting decision from its creators – Up to the year 2016, no models of the Ford Focus came with an automatic transmission option. You'd think that would certainly hinder its chances at sales, but somehow they're still going strong!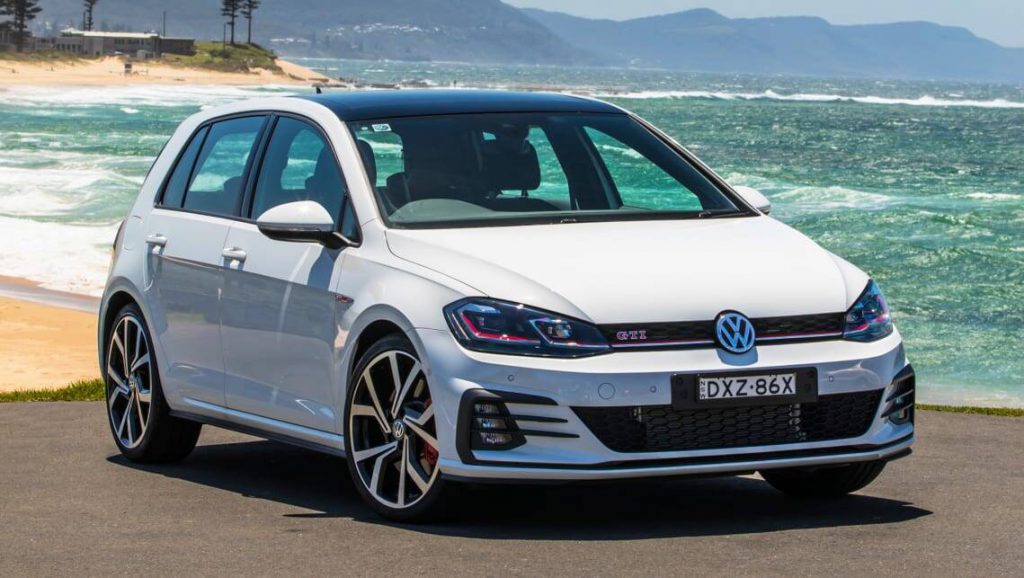 A timeless landmark on the UK roads, this vehicle has been on top ten desirable lists all over the world. It radiates a sophisticated and timeless picture, and that is why it also holds the title as the 2nd best selling car of all time. It is has sold over 30,000,000 units since 1974.
Fun Fact: The Volkswagen Golf's creator, Italian-design-legend Giorgetto Giugiaro, has created many of the worlds most iconic cars; the Lotus Esprit S1, the Maserati Merak, Fiat Dino coupe and even the DeLorean DMC!
And know what his favourite design of all was…?
Yup.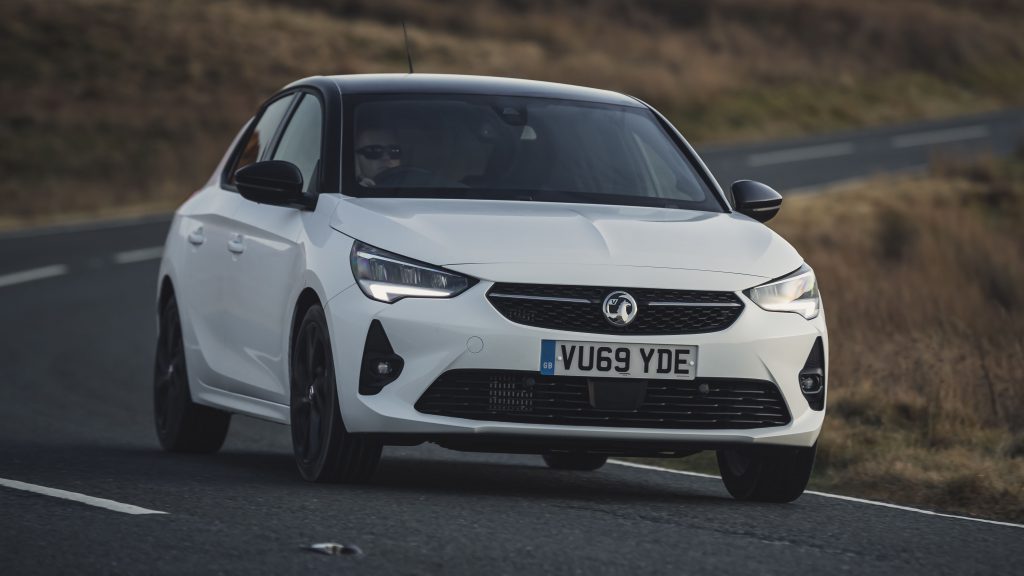 Aaaand entering the ring as number two contender for the position of the most bought car in the UK with 39,695 in sales, we have the Vauxhall Corsa! With its sleek frame, the latest in high-tech, and advanced road capabilities, it is pretty clear why the people are coming in droves to sign up for this stunning vehicle.
Fun Fact: The Vauxhall Corsa is a record-setter! In October 2014, a fourth-generation Corsa beat a Guinness World Record by creating the largest and most extensive GPS drawing. Just remember that the next time you input a location into your GPS!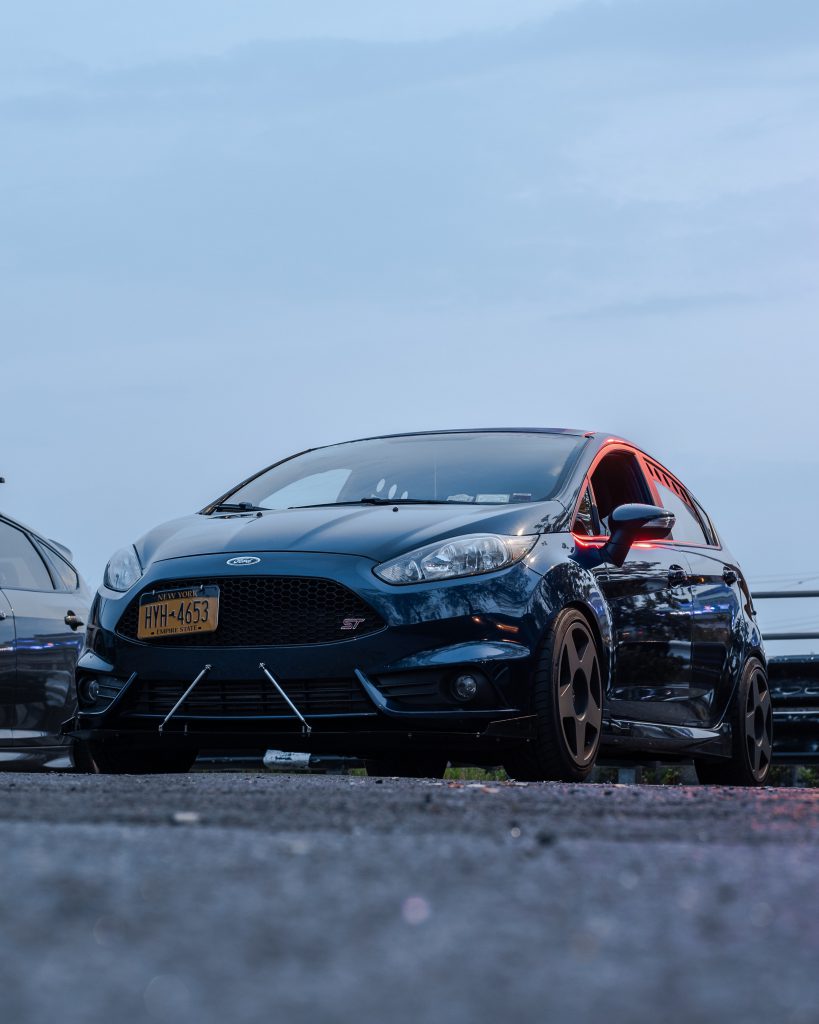 Ding! Ding! Ding!
We have a winner! The Ford Fiesta, weighing in at 2578 pounds, comes in first place as the winner of the UK popular purchase! Not too surprising, considering its sharp steering, rock-steady chassis and holding onto its title as the best supermini on the market! A whopping 43,286 registered sales have taken place since the beginning of this year, and the number is still rising!
Fun Fact: World-wide sales topped over 4,115,000. This number means that if you lined all the sold Ford Fiesta's up nose-to-tail, then they would twice around the coast of Britain.
Also, if we stack them on top of each other neatly, they would go higher than Mount Everest…
… 650 times higher!
How to care for your car's glass
I'm sure that many of you with any current cars on the list above have come into contact with a tragedy that plagues us all; cracks and dents on your car's glass. But where do these problems come from? And how do we resolve them?
What causes cracks and dents?
There is no one source of dents and cracks appearing on your windscreens or car glass. These can be minor occurrences, or they can be catastrophic ones.
Impact damage from objects
Small objects, like rocks and pebbles and other roadside debris, can be flung up towards your car from other vehicles. These articles can strike your windscreen and windows with enough force to cause a sizeable amount of damage, resulting in cracks or dents on your car's glass. This type of damage is usually minor and can be repaired relatively easily. In extreme cases with much larger objects, the destruction may be extensive enough that entire sections will have to be replaced.
Stress fractures from fluctuating temperatures
When extreme hot and cold conditions are applied to your windscreen and other forms of car glass, cracks may appear from the stress caused by expansions and contractions taking place within the glass framework.
Stress fractures can also happen due to structural problems resulting from a car's frame misalignment or a defected glass positioning.
When stress fractures happen, a simple repair rarely sorts out the problem, and it's better to have the entire section replaced, or you risk having the same problem develop again at a later time.
Tainted glass
Any car glass that has a crack and is filthy has a greater chance of spreading further due to being contaminated by grit and water. This event reduces the opportunity you have to get the problem resolved, as well as your timeline for doing so.
What you can do to stop the cracks and dents
Prevention is more economical than repairing. And infinitely easier on your mind and wallet than an entire windscreen replacement. There are numerous choices you can actively do to reduce the likelihoods of cracks or dents developing on your car's glass.
Proper shelter
To reduce the time your car is exposed to hot sun rays or freezing winds (both wonderful aspects of the UK weather), you'll need to make sure that your vehicle has covered parking as often as possible. And not just at night in your home, but also whenever it's parked at work or the shops.
Cover from any elements means it's less likely that your car will be endangered from any hail or random objects that might be hurling towards the vicinity of your automobile (such as frisbees or cricket balls).
Keep your car glass clean
Dirt and sand can erode away at your windscreen, as well as taint any existing cracks and dents with water, causing whatever damage is there to spread further and faster. The best solution is always to make sure that your car is clean, and that any cracks or dents are dried up and covered with a see-through tape to keep its integrity in place.
Important note: the continuous use of windscreen wiper fluid does cause discolouration, which means that even after a successful repair, the view will be distorted. Don't rely too heavily upon it; instead, hand wash your car every so often.
Safe road driving tactics
Whenever you drive too closely behind a car, or too fast along a freshly paved road, you are increasing the odds of debris being flung towards your car glass and causing damage to it. Always be alert while driving, never text-and-drive, and leave a safe distance between yourself and vehicle in front of you.
Have semi-regular inspections of your car
You might not notice tiny cracks on your windscreen or car side windows. But every single one that goes unnoticed and unrepaired means that a festering time-bomb is ticking away. An extensive network of cracks is just the thing to ruin your car's image, no matter how popular it may be on the UK list of most popular vehicles.
Your best bet is to inspect your car closely every week or so and have any small issues repaired quickly before they become an expensive and time-consuming headache.
Make use of proper car glass technicians and repair facilities
The most affordable choice might seem the easiest. But make you don't go to a mechanic or car shop that uses cheap materials and sub-par tools, or have "professionals" who are lazy and will repair or replace the glass badly, resulting in you having this exact same problem not too far down the line.
Why you should trust UK Car Glass
As a nationwide windscreen replacement and mobile glass service company, we pride ourselves upon having the most professional technicians, highest-quality glass and a booking system that has been tried and tested for your comfort and ease.
What we offer you:
Mobile service on the go; we know how busy your schedule gets, so that's why we will come to you, at a time and date that suits you best.
A hassle-free and easy-going website, designed with your comfort in mind. Book at a time and date that works best for you and have one of our accredited technicians come over.
Fairest prices on the market